The internet gives us access to a huge amount of fresh information of all kinds, which is a huge positive. However, having so much information, it can be difficult to find what interests us. This is where the internet giant comes in and its solution to your problem?What is Google Discover? And the most importantHow? 'Or' What use it in the Phone?
What is Google Discover?
In 2012, "Google Now" appeared, which provided us with useful information at any time of the day. Basically Google would be responsible for doing the research for interesting articles for us. We just went into Google Now and that's it. Little by little, they decided to remove the product and move many of these functions to the Google Assistant.
Over time, "Google Feed" appeared, which was quite similar. In 2018, Google announced Google Discover, which is basically the one we have today.
The idea of ​​this app is to help us find content that matches our interests. The Google Discover feed is set up to show us content related to the things that interest us.
We don't have to subscribe to RSS feeds from different websites. Google takes care of doing this for us. He is in charge of collecting articles from the web that he thinks will be of interest to us. We open the app and we will have a variety of articles to read.
It's actually quite simple. All we have to do is open the "Google" application on our mobile device and we can access all the news from Google Discover.
Basically, Google takes advantage of the information we give it every day. Based on browsing history, search history and various other things. Therefore, the more information you have about us, the more effective it becomes to offer us items of our interest.
The first few times you open Google Discover, you may find articles on topics that are not of interest to you. This is where your settings come in. We can tell Discover that we are not interested in a topic and it will start avoiding it, focusing on what really interests us.
What we need to do is offer you as much information as possible about our interests. This is not done just using Google services. Otherwise also specifically configured Google Discover so that it knows what our interests are.
We can customize the Discover feed. When it is opened, we find a large number of cards with different elements. Each of these cards has two options at the bottom right. These options will only affect the card and the topic it covers.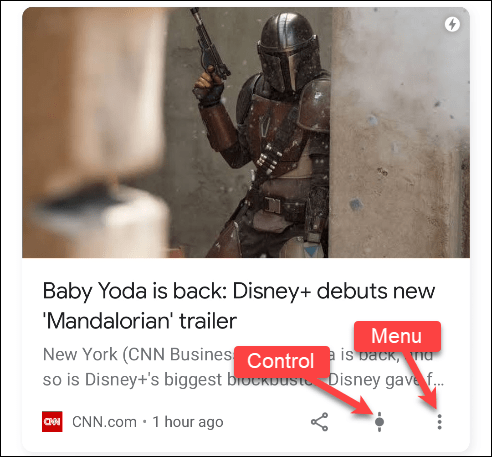 In this example, we will see that we are talking about a Star Wars program. By pressing the menu button, it would be the one with the three dots. Several options will appear, in this case Google thinks we are interested in the Disney + items.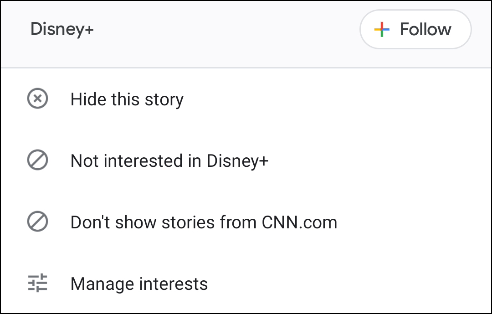 What we can do is tell Google that we are not interested in anything from Disney + or that we no longer want to see CNN articles.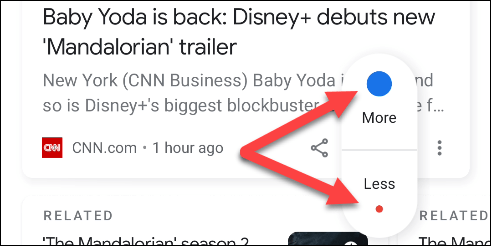 The Command button, which is to the left of the button we mentioned earlier. This allows us to tell Google that we want to see "More" or "Less" of this topic. That way, we're not telling you that we don't want to see anything more about it, only that maybe it's something we want to see more often or not.
Share this with your friends!