Tired of endless videos scrolling through your news feed? TikTok no longer finds favor with your eyes? It is entirely possible to permanently delete your account. We will explain the procedure to you in this tutorial.
Launched in 2016, TikTok has indeed succeeded in its bet. The craze around the video sharing application is not waning. Evidenced by its attendance figures. It actually has 689 million monthly active users around the globe, according to Data Reportal. TikTok thus ranks seventh in the global ranking of social networks.
And the platform does not hesitate to reinvent itself to satisfy its users. At the end of the year, TikTok had tested the 3-minute videos on a small selection of people. Before that we learned that the application joined forces with Sony to expand its music catalog. Despite its growing success, however, the app may no longer be your cup of tea. And that you simply want to delete your account. We explain how to do this in this article.
Read also >> TikTok: how to change your password
Here's how to delete your TikTok account
Open the app then click on the Me tab tucked away at the bottom right of the screen.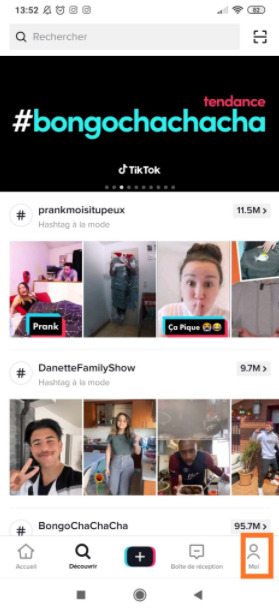 Then click on the three small dots located at the top of the screen on the right.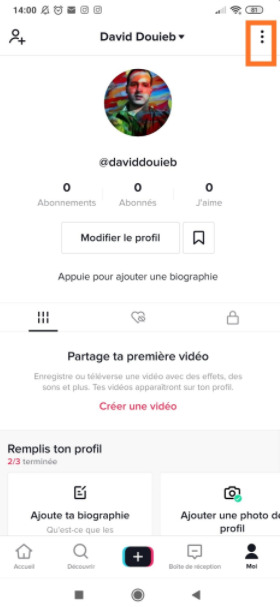 Then choose the Manage Account section.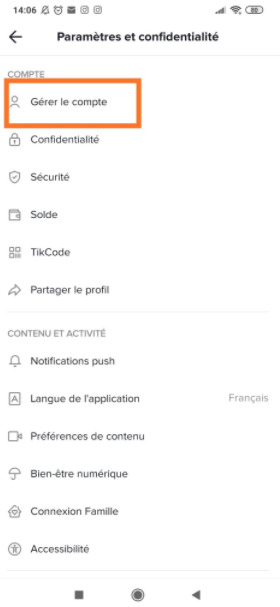 Then select the tab located at the bottom entitled: Delete account.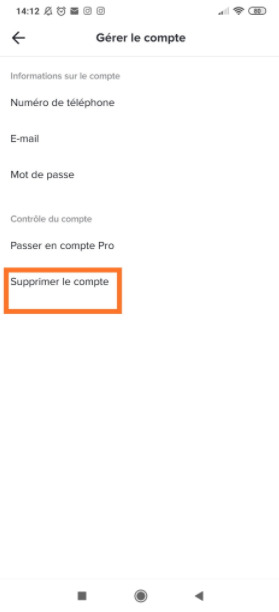 Several warning messages then appear on your screen. We learn in particular that once the deletion has been made, the user has 30 days to reconsider his decision. After this period, the account will be permanently deleted. After reading everything, click Continue.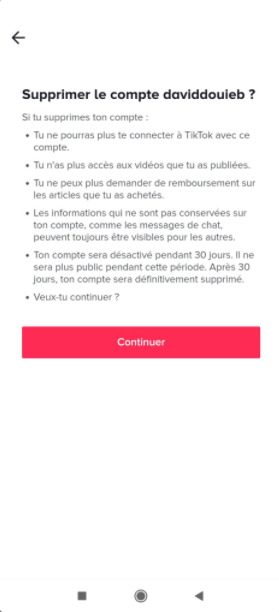 In case your account was created through social networks like Facebook, then you will be asked to verify your account.
Once done, press the red Delete Account button. To confirm the deletion of your account, you may be asked at this stage to verify your number by entering a code.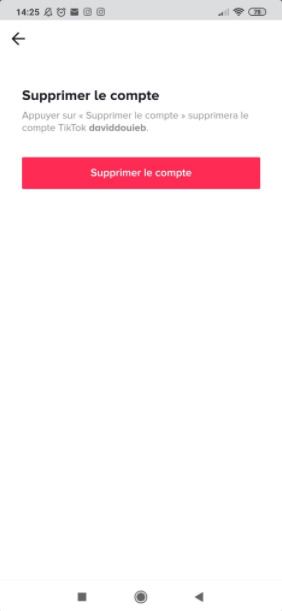 Read also >> TikTok how it works: the guide to using it well