If for some reason you want to work on an external drive, you have probably received the message unable to verify disk because Windows cannot access it. Unfortunately, this is a fairly repeated failure, to the point that many users explain in forums and social networks that they suffered from it, and even try to draw conclusions about its origin. Well, we show you the steps to follow.
The good news, however, is that this "Unable to verify disk because Windows cannot access" message has several possible solutions, so it's a matter of taking a little time and finding out which one works for us. In the following lines, we are going to list some of the main answers we have to these cases and, as always, we suggest that you run them in the same order in which they appear.
"Unable to verify disk because Windows cannot access": message goodbye forever with these tips
Check the connection between the hard drive and the PC
Sometimes your computer's USB port may not work as it should. It is precisely for this reason that you should first check that the hard drive does not disconnect frequently due to problems in the USB port, or directly with the hard drive cable.
If you've confirmed that everything is fine, move on to the next few alternatives.
Change drive letter
If you can see the hard drive on your PC, but it doesn't have a drive letter, the conflict may be there. The best solution, in this case, is to assign a drive letter. There are different methods to change or set a drive letter in Windows 10, so you just need to look for one.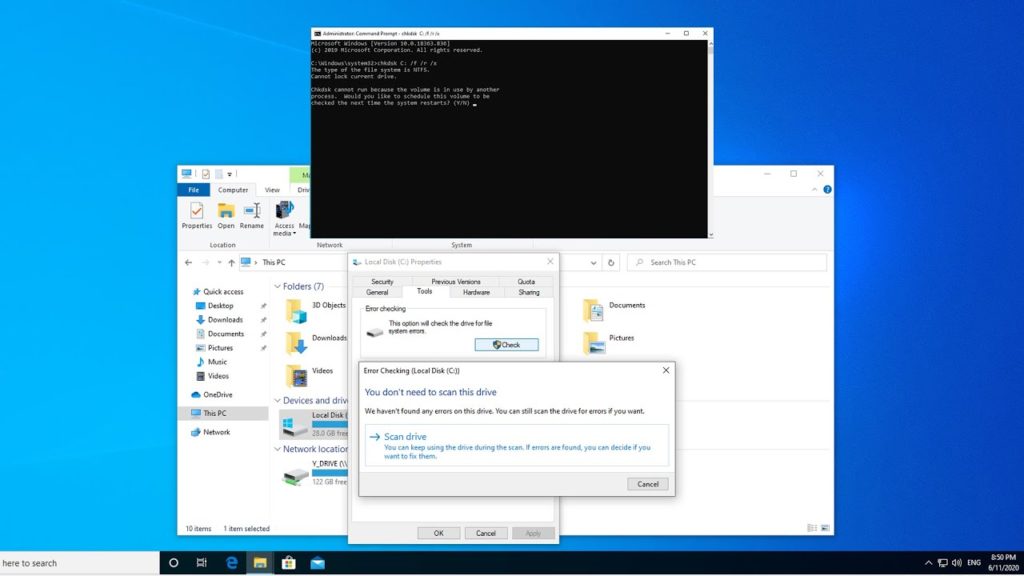 Run chkdsk using command prompt
FYI, you can run the Chkdsk utility from the command prompt. What happens is you need to use a parameter to fix the problem. Actually, it is possible to use various settings depending on the file system to fix the recognized errors, bad sectors
Here we show you how to fix hard drive issues with Chkdsk in Windows 7, 8 and 10.
Use Windows PowerShell
Finally, using Windows PowerShell might be the trick you've been waiting for. Do it this way:
First of all, remember the letter of the external drive
Then open the Windows PowerShell window
There enter the command
Repair-Volume –Scan drive letter
Replace the dedicated space with the drive letter in question
If the system detects a problem, you can try to fix it with this command
Repair volume drive letter –OfflineScanAndFix Repair volume drive letter -SpotFix
How did you go with these tips that we just mentioned? Were you able to suppress the message "The disk cannot be verified because Windows cannot access it"? What else would you like to know about this?
Share this with your friends!