Compressing files can be useful if you are short on disk space or want to share files on social networks or by email. In the same way, it can be useful to know how to decompress a file in .RAR or in .ZIP (or any other format) to access its content. If you are unsure which file compression and decompression software to choose on PC or Mac in 2021, follow the guide.
Many file compression and decompression software are available on the Internet. However, each tool supports different file archive formats, in addition to often offering different features. And if Windows 10 and macOS both offer integrated archiving tools, which remain inefficient and limited in their functionality.
See as well : The best data recovery software for Windows and Mac
Selection of the best file compression and decompression tools in 2021
In 2021, the best is always to turn to third-party software to open a RAR, ZIP, etc. Except that selecting the best of the bunch can be a tedious task. We have therefore simplified this process for you, offering you a list of best file compression / decompression software which you can use on Windows PC, Linux and Mac to reduce the size of your important documents or to decompress large files.
⭐️ Editorial selection for Windows PC, Linux and macOS: WinRAR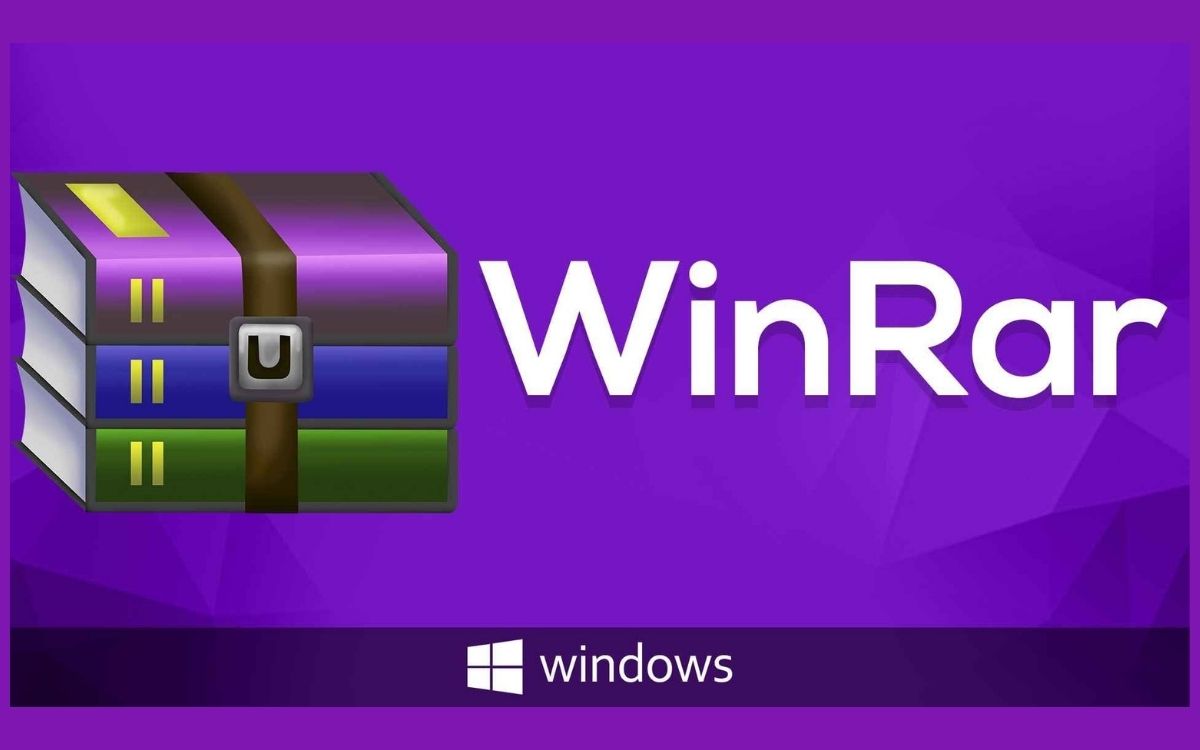 Available in 32 and 64 bits on Windows and in beta on Linux and macOS, WinRAR is quite simply the essential compression and decompression tool. Extremely recognized and renowned for several decades, WinRar offers support for many types of files – and not just RAR -, including the formats ZIP, ZIPX, 7Z, CAB, TAR, ARJ, LZH, Gzip, BZ2, TAR.GZ, ACE UUE, JAR and ISO. WinRAR is available in more than 50 languages, in 32-bit and 64-bit versions and several operating systems. It is also the only compression software accepted in all countries using Unicode. On the other hand, we regret its interface which will have changed little over time, in addition to the appearance of some unpleasant pop-ups on the free version.
Download WinRAR for Windows (Latest Version)
Download WinRAR for macOS (latest version)
The Unarchiver: the right compromise for macOS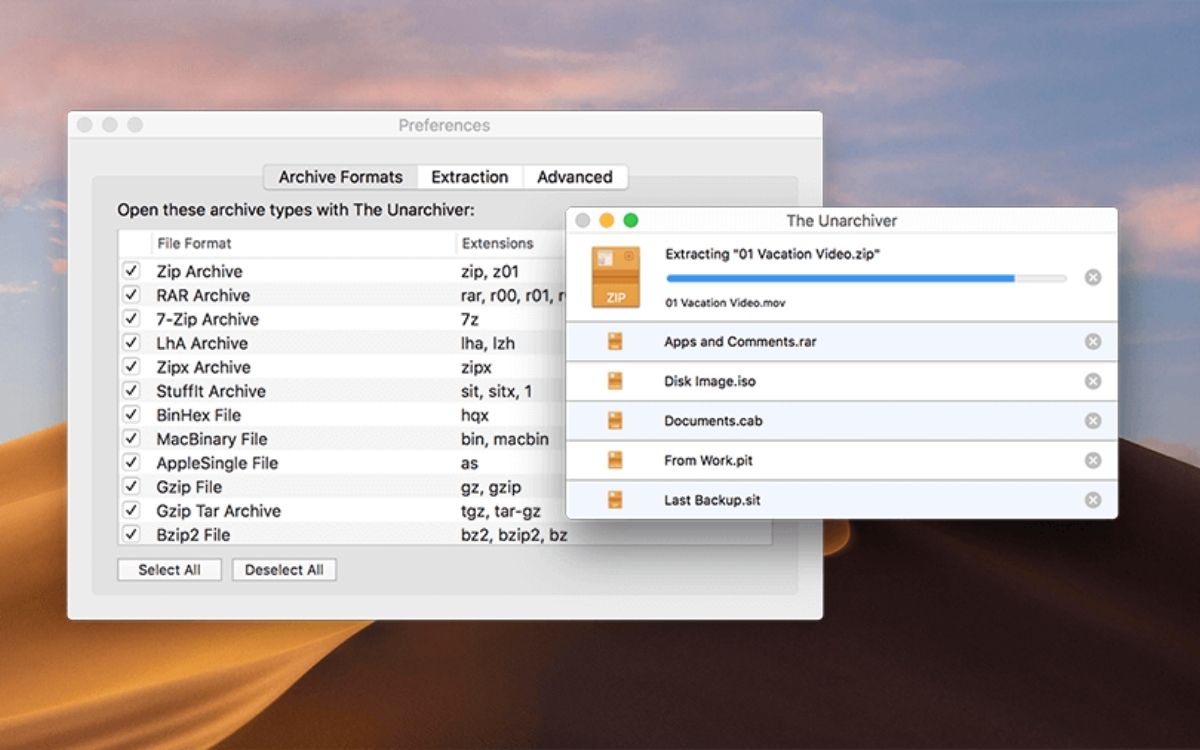 The Unarchiver is probably the best compression and decompression software for macOS. It opens popular formats like Zip, RAR (including v5), 7-zip, Tar, Gzip and Bzip2. It also supports many older formats, including StuffIt, DiskDoubler, LZH, ARJ, and ARC. And it can even open other types of files: ISO and BIN disk images, some Windows .EXE installers, etc. The list is actually much longer. Its integration with macOS is almost flawless, especially since a night mode is even available.
Download The Unarchiver (latest version)
Z-Zip: the right compromise for Windows PCs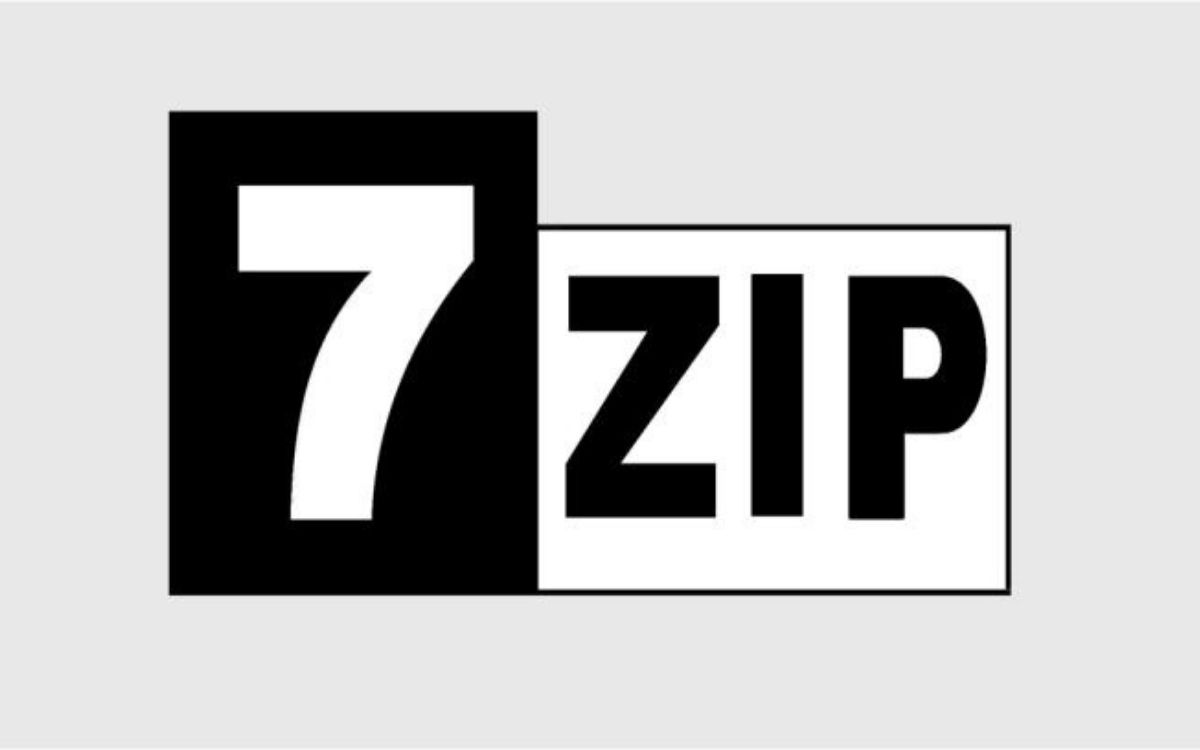 7-Zip is an open source software specialized in the 7z format. Most of the code is licensed under the GNU LGPL. Portions of the code are licensed under the BSD 3 Clause License. It is completely free software, offering a very high compression rate of the 7z format with LZMA and LZMA2 compression. It further supports many compression and decompression formats such as XZ, BZIP2, GZIP, TAR, ZIP and WIM, as well as even more decompression only formats such as AR, ARJ, CAB, CHM, CPIO, CramFS, DMG, EXT, FAT, GPT, HFS, IHEX, ISO, LZH, LZMA, MBR, MSI, NSIS, NTFS, QCOW2, RAR, RPM, SquashFS, UDF, UEFI, VDI, VHD, VMDK, WIM, XAR and Z. There is also a strong AES-256 encryption for 7z and ZIP formats and excellent integration into the Windows system.
Download 7-Zip (latest version)
Bandizip: a good alternative to the behemoths of the sector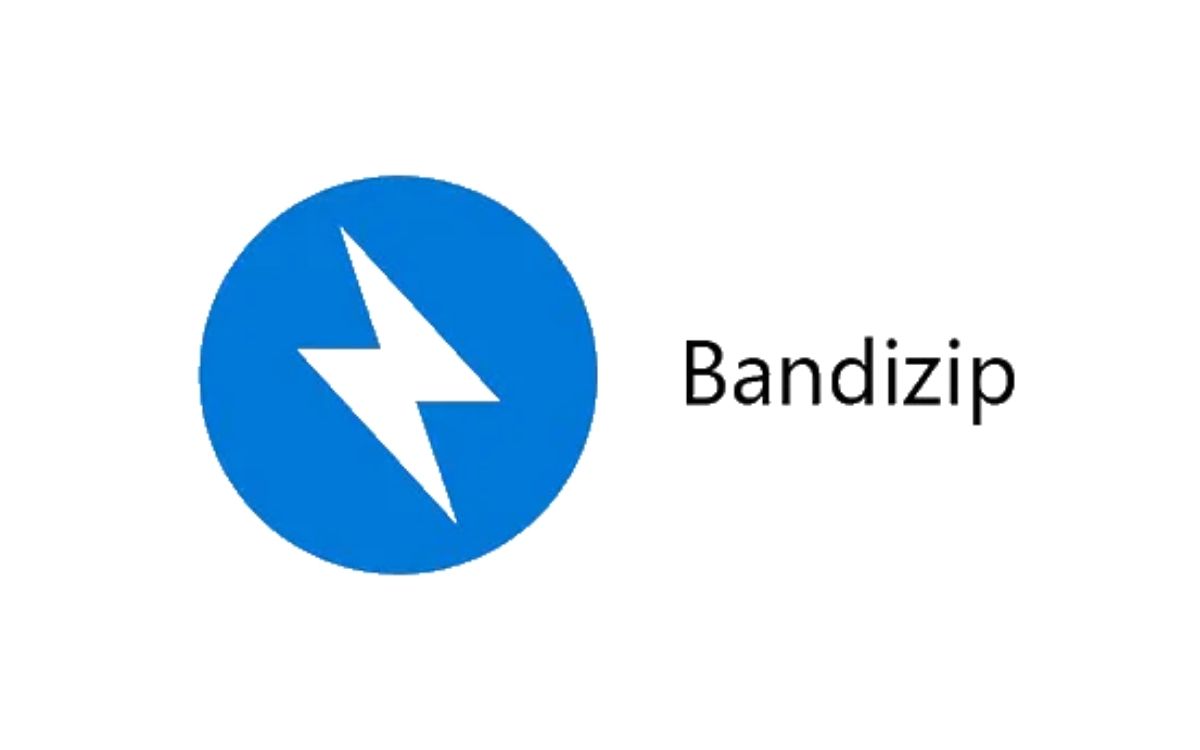 Bandizip is another powerful archiver that is free and available on Windows PC. It offers excellent processing speed, good integration with Windows, and convenient features. Supported as of Windows Vista, this software supports the extraction of more than 30 formats, including: RAR, 7z and ZIP. It is possible to compress an archive with a password and in multi-volume.
Download Bandizip (latest version)
PeaZip: the archiving tool that can be left on a USB key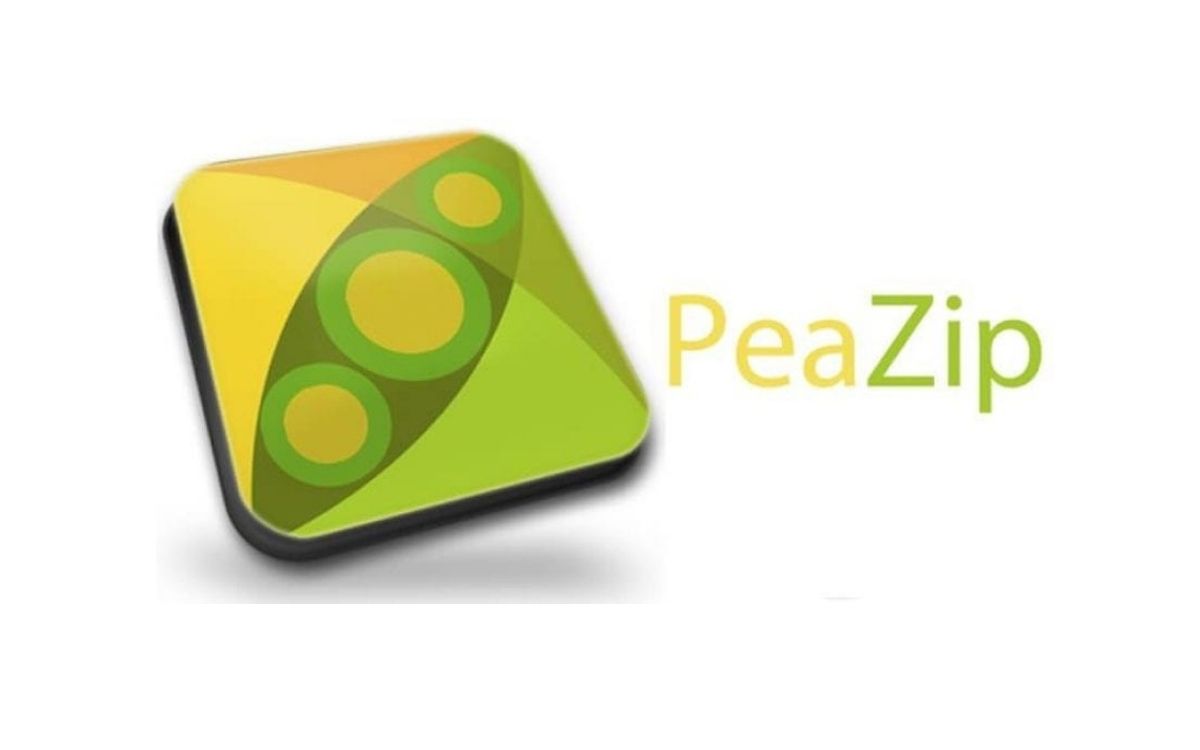 PeaZip is a free file archiving utility for Windows and Linux PCs that can open and extract ZIP, RAR, TAR archives. It is based on the Open Source technologies of 7-Zip, p7zip, Brotli, FreeArc, PAQ, Zstandard and PEA (under LGPLv3 license). A comprehensive, yet user-friendly, cross-platform alternative to WinRar, WinZip and other similar general archive management applications, it supports nearly 200 formats: 001, 7Z, ACE, ARC, ARJ, BR, BZ2, CAB, DMG, GZ, ISO, LHA, PAQ, PEA, RAR, TAR, UDF, WIM, XZ, ZIP, ZIPX, ZST, etc. Its advantage is that it is also possible to install it without going through an installation, practical if you leave it on a USB key for example.
Download PeaZip (latest version)
Zip Archiver: ideal for quickly sharing a file in the cloud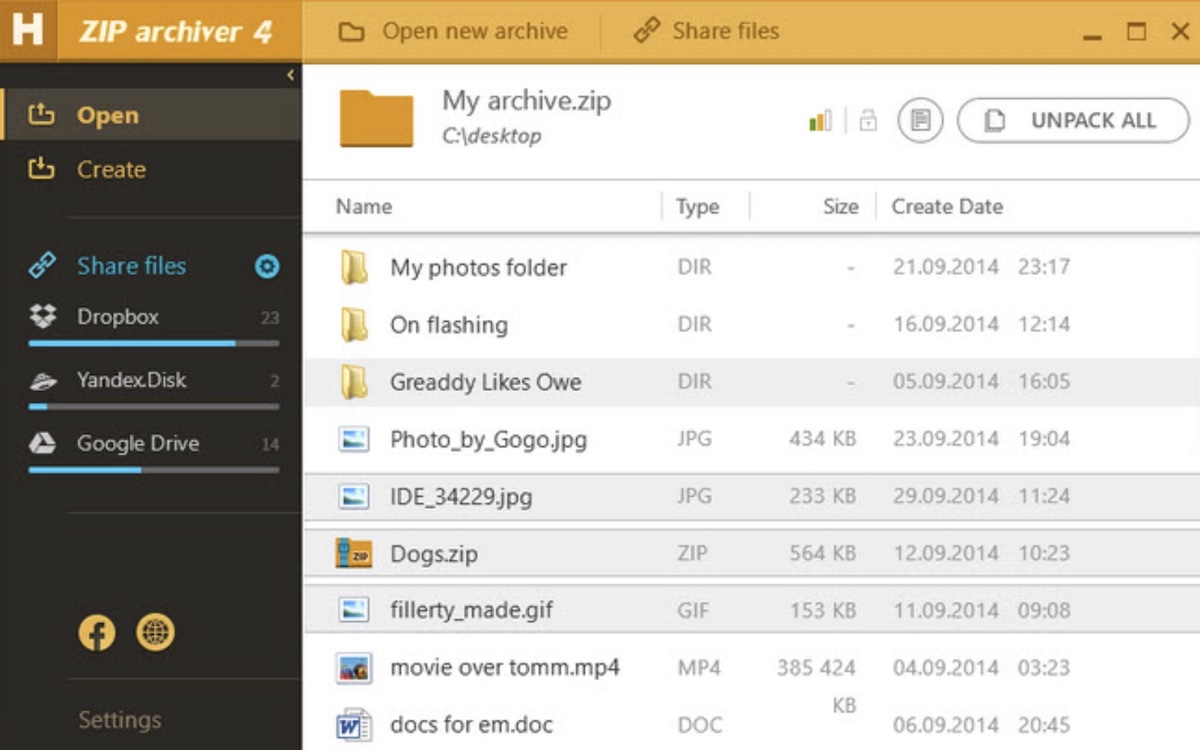 While exclusive to Windows, Zip Archiver is a good archive and decompression tool. It might not be the first name that comes to mind when looking for file compression software either, but Zip Archiver still offers a well-designed interface and good performance. Creating and extracting archives in any of the many supported formats is reduced to a simple drag-and-drop process. Cloud support is a handy bonus. In fact, in a single quick and easy operation, you can create a compressed file, upload it to Dropbox, OneDrive or Google Drive, and automatically create a shareable link.
Download Zip Archiver (latest version)
That's it for this selection of the best compression and decompression software for PC and Mac. In a similar register, also find our selection file of the best free software to clean your PC in 2021.