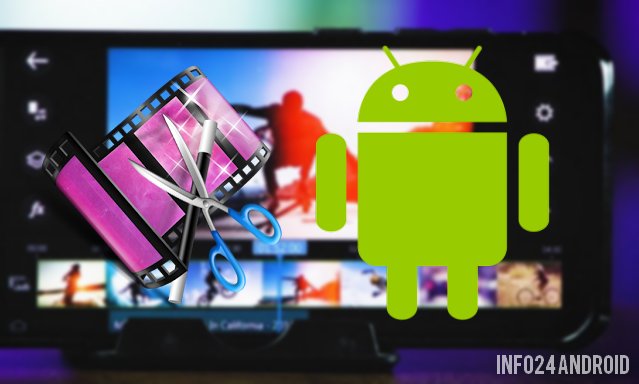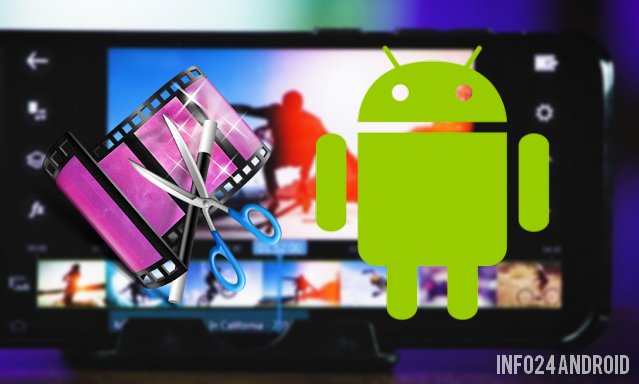 Video editing can be very busy, especially on software such as Final Cut Pro and Adobe Premiere Pro. However, if you want basic level videos with great effects, video editing apps are a great option. They come with many pre-designed themes which are very easy to use. There are tons of video editing apps available on the Google Play Store and almost all of them claim to be the best. We have picked the 10 best video editing apps after trying many apps. Here are the best video editing apps for Android in 2021.
ActionDirector Video Editing
Magisto Video Editing
FilmoraGo – Video Editor
Funimate
KineMaster – Video Editor
Movie Make
PowerDirector
Quik – GoPro Video Editor
VivaVideo: Free Video Editor
VideoShow: Video Editing
ActionDirector Video Editing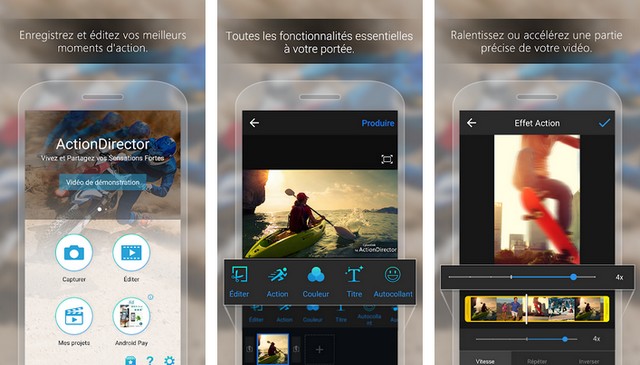 Video Editing ActionDirector is one of the most popular video editing apps on PlayStore. It allows you to import the video clips and perform actions such as editing and rendering. You can also add your own music, text and also use slow motion to make it look good. ActionDirector Video Editor is one of the few video editors that also supports 4K video. It comes with the free version as well as a paid version which is available for $ 3.99.
---
Magisto Video Editing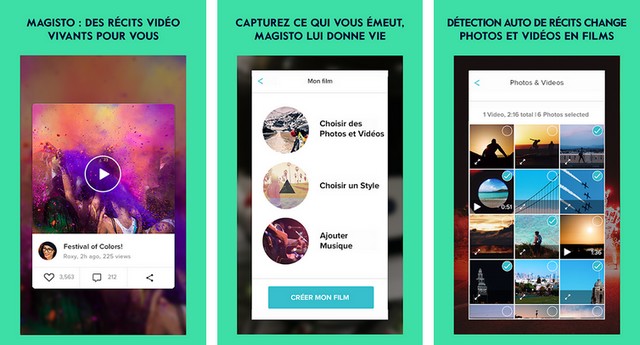 Magisto is another very popular video editing app and it is perfect for those who want a simple editor. You can use the app to combine video clips and add different music, text or video effects and video filters to your video without going through any complex process. All you need to do is select the video clips and select the soundtrack and the app will create the video for you in seconds. You can use it for free.
---
FilmoraGo – Video Editor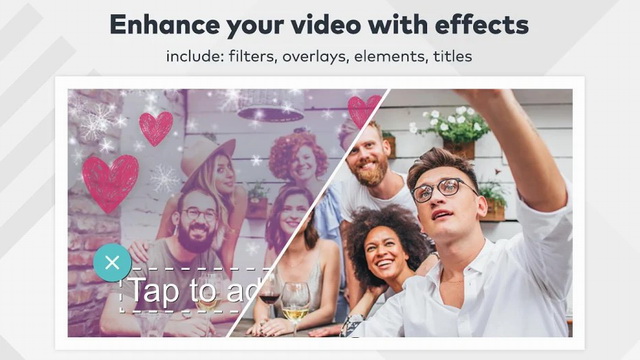 Filmora is another very popular video editing app that comes with all the features you find on other video editors. In addition, it comes with the ability to play the video in reverse, square video for Instagram and 16: 9 video for YouTube. You can also add slow motion, transition, music, overlays and many more to make your videos look great. It's free, but there are in-app purchases.
---
Funimate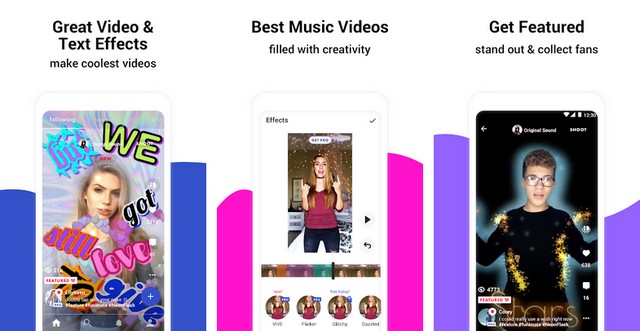 Funimate is a very popular video editor, despite the fact that it does not have the fancy features that you find on other video editors. It allows you to make video from pictures and music available on your device. There are 15 different video editors, but that's it. If you want a very easy to use basic video editor, then Funimate is a great option.
---
KineMaster – Video Editor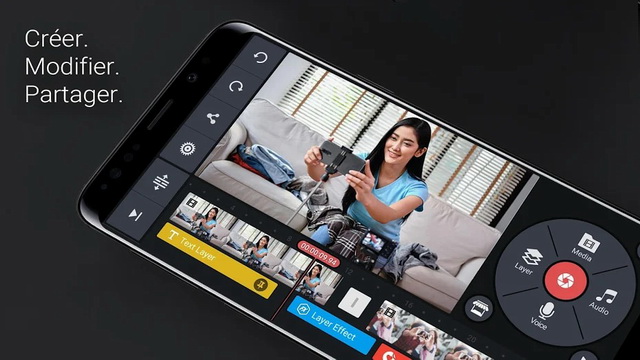 KineMaster is considered to be one of the best and most powerful video editing apps. It comes with all the basic features that you find on other video editors. Moreover, it comes with multiple videos, images and effect layers to make your video more attractive. You will also find audio filters, chrome key, video effects and transitions on the app. It offers the free trial to its users but after the trial it will cost you $ 4.99 per month.
---
Movie Maker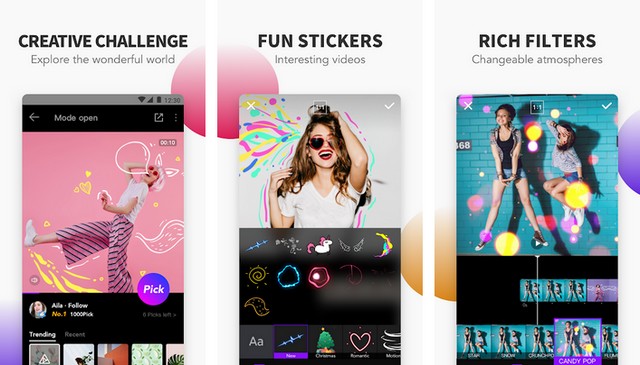 Movie Make Filmmaker is a very good video editing app that allows you to crop, crop, rearrange video content and set focal points. It also offers video effects, custom filters and lets you choose the music you want. The app is completely free and there are no ads in the app.
---
PowerDirector – Video Editor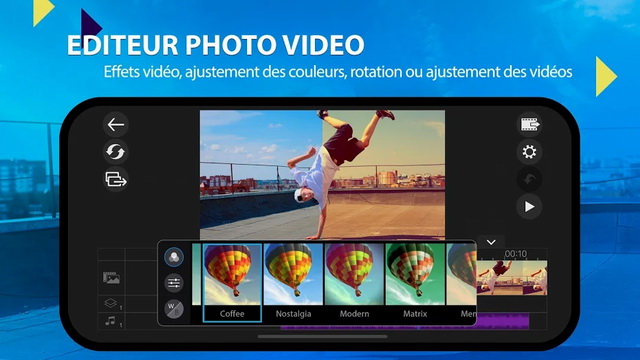 When it comes to established video editors, very few video editors come close to PowerDirector. It comes with tons of features that you can't commonly find in video editing apps, there are quick video editing tools, effects, collage system, slow motion support, and more. It also features very simple user interface which makes it easier to use. PowerDirector is free, but if you want to use all the features you will need to pay $ 5.99.
---
Quik – GoPro Video Editor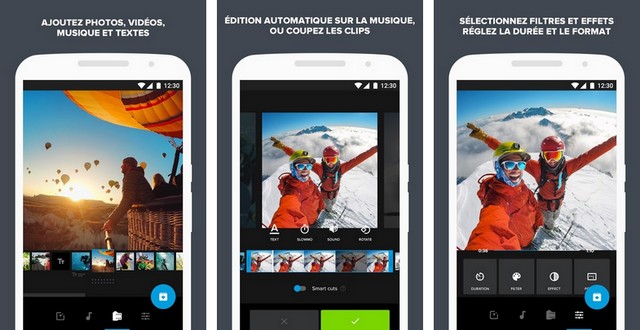 Quick is a video editor created by GoPro. It comes with a very intuitive and easy to use modern user interface. You can add up to 50 photos in a single video and add different effects and music to it. You can also add text to your video. There are over two dozen themes available that you can just select and use. It's not as powerful as PowerDirector, but it's still better than many video editors. Quik is completely free.
---
VivaVideo: Free Video Editor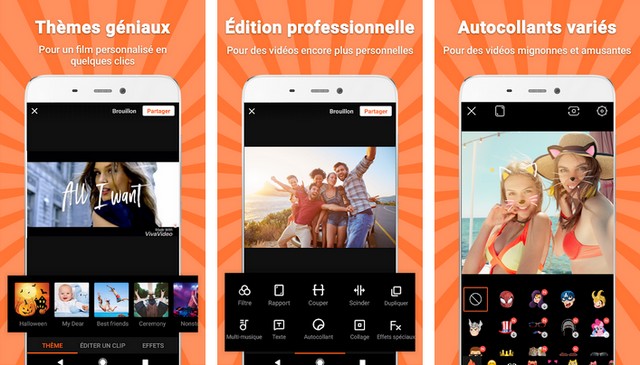 VivaVideo is another very useful video editor designed for short video clips. It uses storyboard style editing where you can load the video clips, edit them and move on to the next part. In the app, you will find over 200 video filters and tons of effects. You will also find slow and fast motion support in the app. The free version comes with a watermark and other restrictions, you can remove them by paying $ 3.99.
---
VideoShow: Video Editing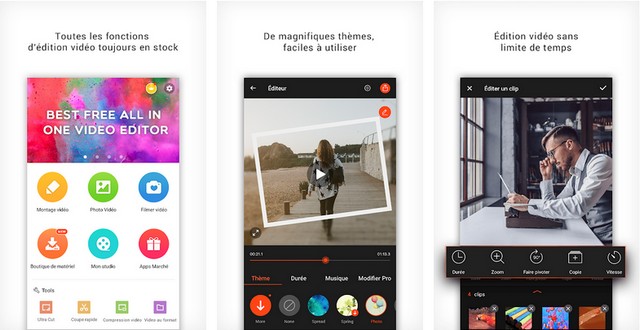 VideoShow is another very popular basic video editor. It offers basic video editing features like trimming video, organizing video clips, adding music. Moreover, you can also add emoji and text to your videos. VideoShow is great for producing videos on Facebook, Instagram, or Twitter, but not for large projects. It's free to download and use, but there are in-app purchases.
---
Conclusion
These are the best video editing apps for Android, you can choose the one that suits your needs. We hope you find our guide useful. If you have any questions, please let us know in the comment section below. You can also check out the best Android photo editing apps for Android on our website.