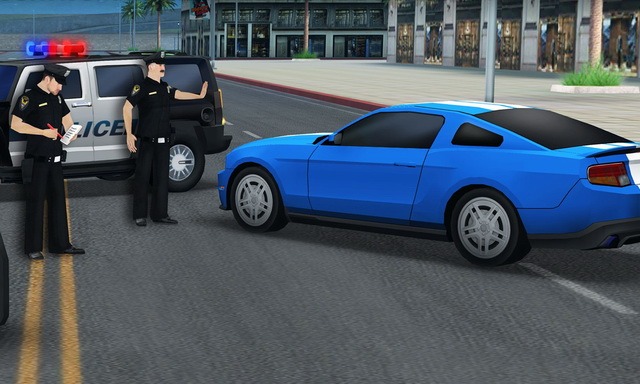 Simulation games are very interesting, they allow you to live the way you want. If you want to be a pilot, pilot or even a builder, all you need is an iPhone and you can have that experience on your iPhone. Here are the best simulation games for iPhone and iPad in 2021.
Bike Race
Driving & Car Simulator
Plague Inc
Extreme Car Driving Simularor
X-Plane 10 Flight Simulator
True Skate
Extreme Off-road Truck
Bridge Constructor
Falcon Simulator
RollerCoaster Tycoon
Bike Race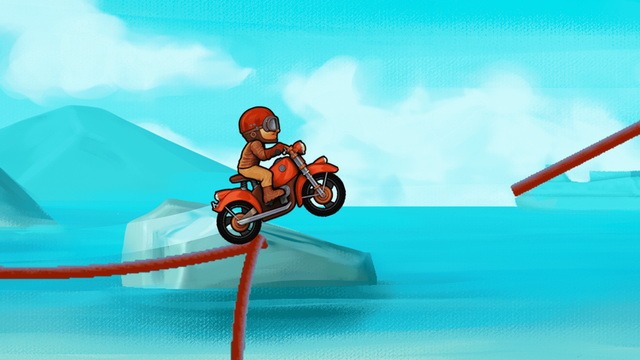 Motorcycle racing is the coolest of all the ways. Bike Race are among the best motorcycle racing simulator games. In this game, you will be able to have the scary motorcycle racing experience on your iPhone. It comes with excellent, fast-paced physics-based mechanics that keep the experience as realistic as possible. There is a single player mode where you can ride a bike on your own or you can play with other players in a multiplayer racing mode. If you are looking for a good motorcycle racing simulator game then give it a try.
---
Driving & Car Simulator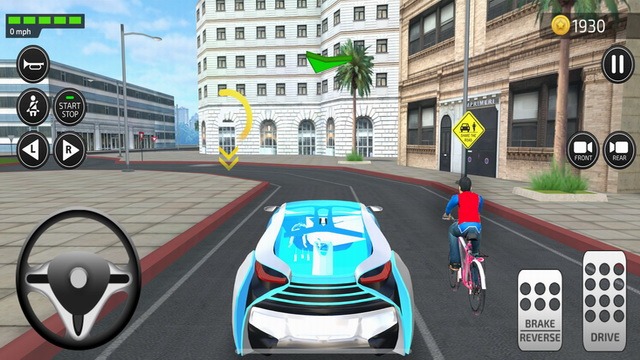 Driving & Car Simulator is one of the best driving simulator games on the market. In this game, you will get the most realistic driving experience possible right on your iPhone. You will pass over 100 unique levels in the academy mode where you will also have to learn the 80+ road signs to pass these levels. There is also a night driving mode where you have over 100 unique levels and you will experience night driving. You will also find a unique challenge mode in which you will have over 25 unique challenges that will test everything you have learned in the Academy mode. If you are looking for a realistic driving simulator game, this is the one for you.
---
Plague Inc.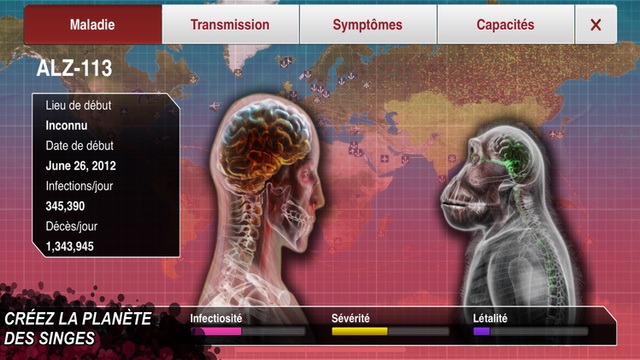 Becoming a villain in real life is not cool, but you can become a villain in the game and there are no consequences. Plague Inc lets you become the villain who infects the virus all over the world. The game contains 12 unique diseases that you can combine to make it the deadliest and infect the whole world. In the game your objective is to infect over 50 countries with your deadliest disease and have fun. It is available for 0.99 €.
---
Extreme Car Driving Simulator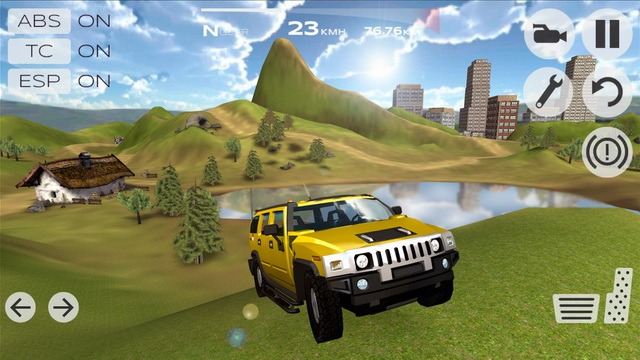 Extreme Car Driving Simularor is one of the best simulation games on the market. It has been around for years and it has improved over the years. In the game, you will experience driving a number of unique sports cars in a variety of unique locations. The game features some of the most expensive sports cars and you can motorcycle them on your iPhone. It also has precise physical mechanics to provide as realistic an experience as possible. You can get the game for free with in-app purchases.
---
X-Plane 10 Flight Simulator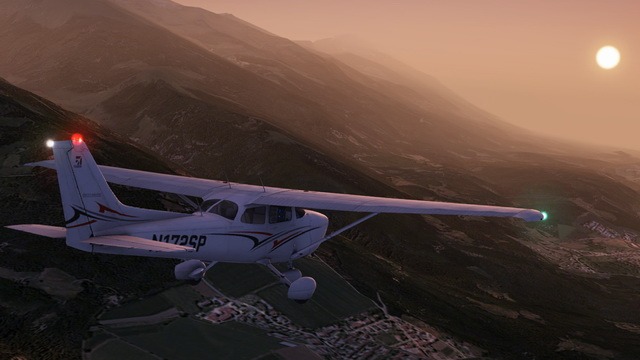 If you dream of becoming a pilot and want to fly an airplane, X-Plane 10 Flight Simulator is for you. The best thing about this game is that it uses the same flight model used by the FAA certified desktop simulator so that you have the most realistic airplane flying experience. It comes with 9 unique free tutorials where you will learn basic things like takeoffs, landings, traffic patterns and much more. The game also includes several unique aircraft such as Boeing B777, A10 Thunderbolt, F-22 Raptor and many more. You can play the game for free, but it comes with in-app purchases.
---
True Skate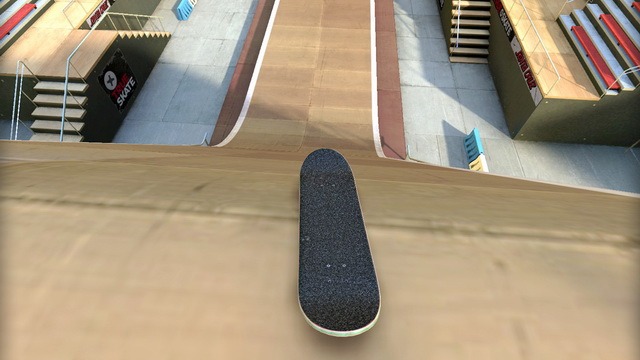 Skating is a fun game and you can experience skating on your iPhone. True Skate is a skate simulation game that provides the most realistic skating experience possible on your iPhone. The game features tactile physics which makes the experience more entertaining and fun. It also comes with some unique features like slow motion, replay sharing, and user challenges. You can get the game for $ 2.29.
---
Extreme Off-road Truck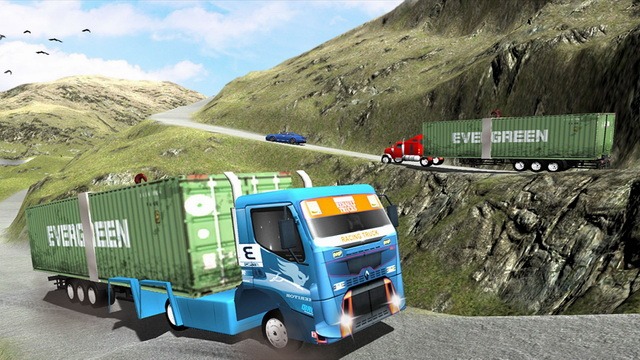 Trucks are cool and driving trucks is the coolest experience. Extreme Off Road Truck provides the most realistic truck driving experience on your iPhone. The game includes 20 unique missions in which you can drive the trucks in a difficult environment. In the game there are also SUV type cars which you can drive offroad and other harsh environments. The huge open world environment allows you to explore the world with your truck or vehicle of your choice. It's free to play with in-app purchases.
---
Bridge Constructor
If you want to have the experience of being a bridge builder then this game is perfect for you. In the game you will be building bridges between the different islands and you will need to make sure you get it right with factors like height difference and others in mind. There are over 40 unique levels that will test your skills. Each bridge will be built using a number of different materials. You can get the game for $ 2.29.
---
Falcon Simulator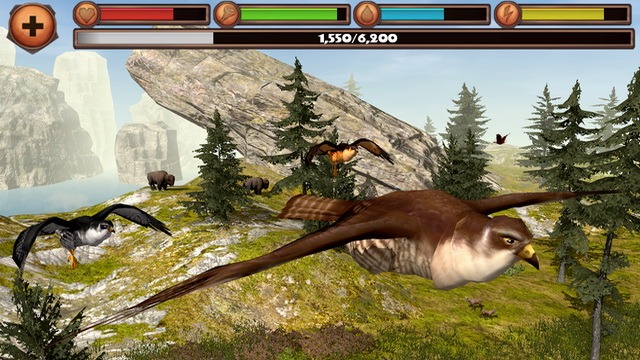 Well, the epitome of simulation games is that you can even experience the life of a hawk on your iPhone. In this game you will experience the most realistic falcon simulation. The game includes two types of missions, earn your wings and Scavenger. Both modes come with a number of unique missions where you will earn rewards. There are also over 25 unique species such as deer, wolf, crocodile and many more that you can hunt down and have fun with. You can get it for 1.09 €.
---
RollerCoaster Tycoon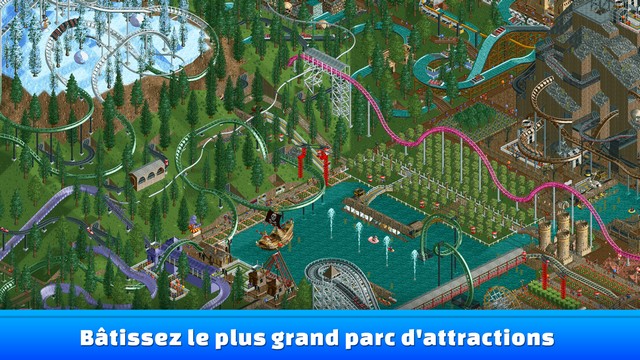 RollerCoaster Tycoon is arguably one of the most popular simulation games for iPhone. In this simulation game you will be responsible for building and managing amazing parks. You will have all the tools at your disposal to create unique parks using your visions.
On top of that, you will also have to keep your guests happy with the rides, water rides, transportation, drink stalls, and more. All in all, if you want an interesting simulation game with detailed gameplay, RollerCoaster Tycoon Classic is the best option for you. It's a paid game, and you can get it for $ 6.99 with optional in-app purchases.
---
Conclusion
These are the 10 best simulation games for iPhone and iPad. Most of these games are free, but some are paid games. Let us know your favorite simulation game in the comments section below. You can also check out the best racing games for iPhone on our website.