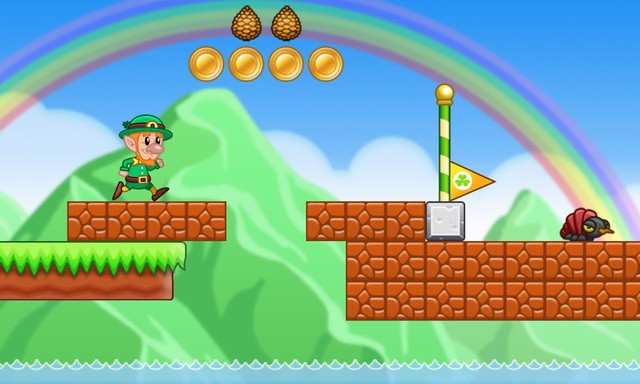 Platform games are one of the most popular games. Some iconic games like Super Mario Bros and Sonic the Hedgehog are also platform games and they are loved by millions of people. There are also some great platformer games available on the App Store. We have selected the best platform games for iPhone and iPad in 2020.
Sonic dash
Rayman adventures
It's Full of Sparks
Lep's World
King of Thieves
Worm Run!
Cat Bird!
Super mario run
Mega Man X
Goblin Sword
Sonic dash
Sonic Dash is one of the most iconic platform games out there and it's our favorite too. In this game, you will play as Sonic the Hedgehog and complete endless missions to face tons of challenges. You will jump and rush into the large 3D environment. Moreover, you can also invite players and play the game with them to earn rewards. Sonic Dash is a great game and you should try it.
---
Rayman adventures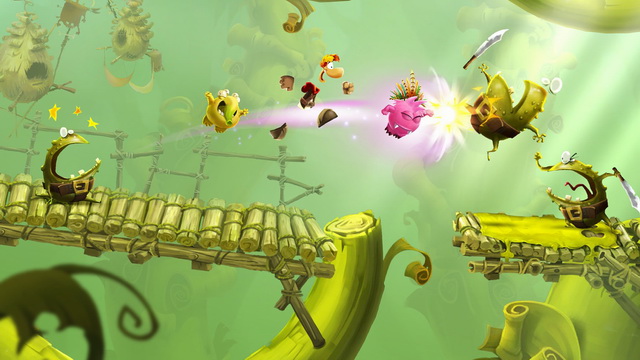 Rayman Adventures is a very interesting platform game and it comes with beautiful graphics. The plot of the game is also very fascinating, the ancient eggs were stolen and Rayman took care of recovering them. Now you will have to help Rayman and his friends collect these ancient eggs. In the game, there are over 55 unique playable characters such as Rayman, Barbara, and others. It also includes over 200 levels and 320 unique items that you can collect. If you're looking for a game with a crazy trip, Rayman Adventures is a serious contender.
---
It's Full of Sparks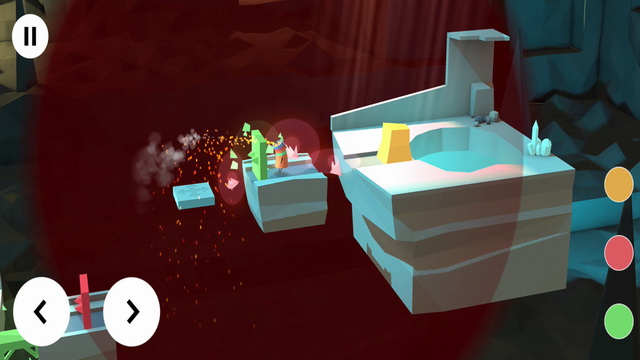 Have you ever wondered how the firecracker lives its life? If yes then you are in luck because this game will give you the extreme experience of living the life of a firecracker. In the game there are more than 80 unique levels and you will have to demonstrate your skills to pass them. The background sound will also motivate you to play better. It also includes a finite number of lives, but you buy the add-on to get unlimited lives.
---
Lep's World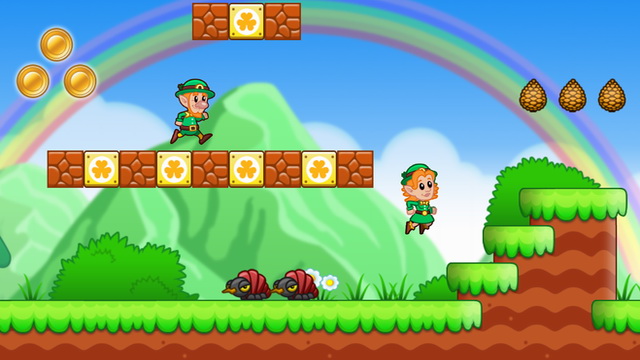 Lep's World is a great platform jumping game and it comes with all the bells and whistles you will find in any good platformer. The look of the game is quite similar to that of Super Mario. In the game there are over 160 unique levels and each level comes with some very powerful enemies. There is also a multiplayer mode where you can invite your friends and have fun. You can get the game for free.
---
King of Thieves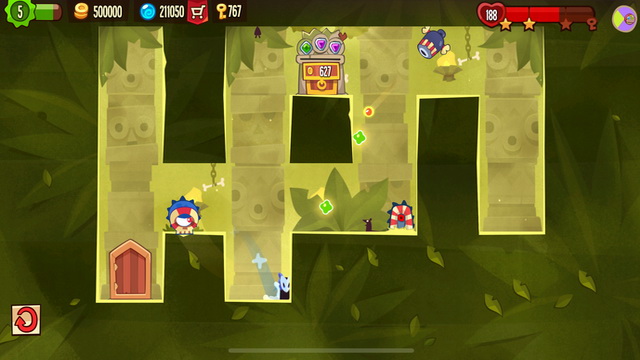 King of Thieves is another very unique game and it combines genres like platformer with arcade. In the game, your main mission is to steal as many gems as possible and create the defenses in the dungeons. Once you are ready, you can start guild warfare and achieve victory. To progress you will need to collect as many unique gems as possible. Moreover, it also includes customization options to give your character a unique look.
---
Worm Run!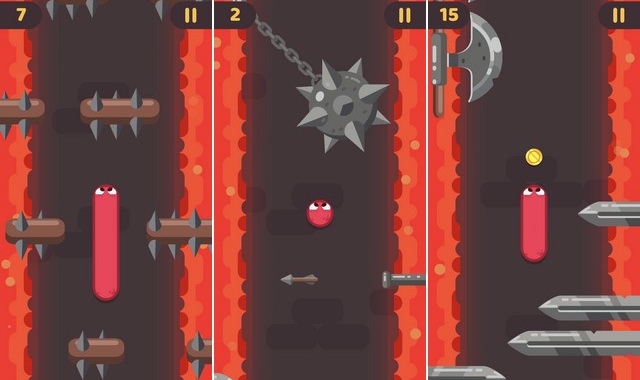 The best thing about platform games is that most of the time they are very simple but very addicting and Worm Run! Is no exception. In this game you will play the role of a worm and you will have to dodge obstacles to achieve your goal. There are tons of difficult obstacles that you will need to avoid with your timing and impeccable skills. You can also invite your friends to play against you or you can play against other players around the world. If you are looking for a simple yet addicting game, Worm Run! is a great option.
---
Cat Bird!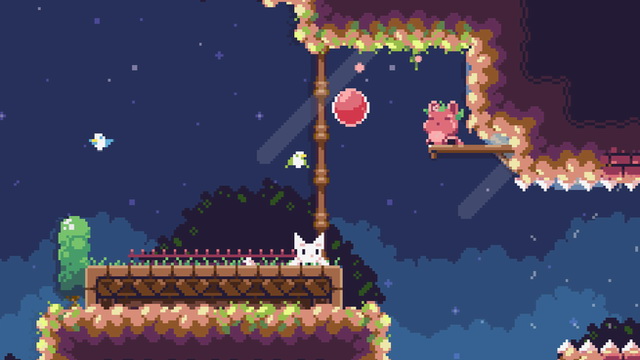 Cat Bird! is another very interesting platform game where you will help your cute cat to get home. In this quest, you will have the chance to travel through different worlds and overcome many difficult challenges. There are also over 40 difficulty levels and you will need to demonstrate your skills to pass these levels. In addition, you will also encounter three powerful bosses in your journey and you will have to defeat them to progress in the game. You can get the game for free.
---
Super mario run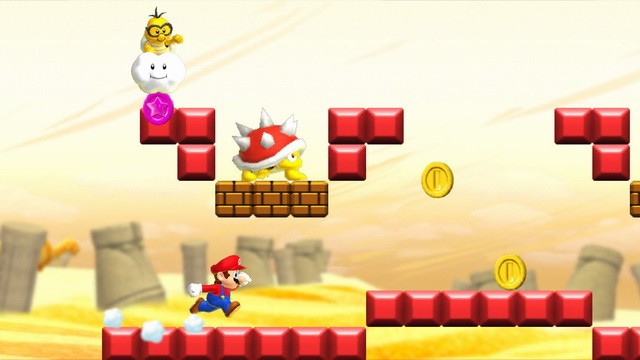 Super Mario Run is an iconic platform game that is loved by millions of users around the world. The interesting thing about Super Mario Run is that it's the game that started all the platforming craze, and now we're seeing tons of platform games.
In the game, the super Mario will work while collecting coins and avoiding various obstacles. The game also comes with various modes which provide additional fun. Super Mario Run is free, but there are in-app purchases.
---
Mega Man X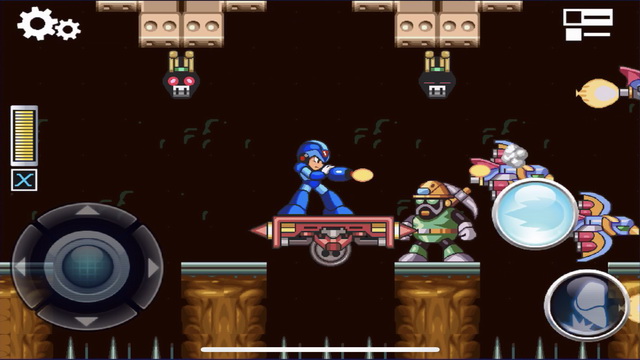 Mega Man X is a premium platform game that comes with action packed gameplay. The game includes a full story mode in which you will play different challenges. There are also three difficulty levels: Easy, Normal and Hard. You can choose these levels according to your convenience and have fun. There are a total of 80 unique challenges in the game that will keep you engaged for a long time. Additionally, the in-game graphics are up to par and the developers have also redone the graphics to support the Retina display. You can get the game for € 5.49.
---
Goblin Sword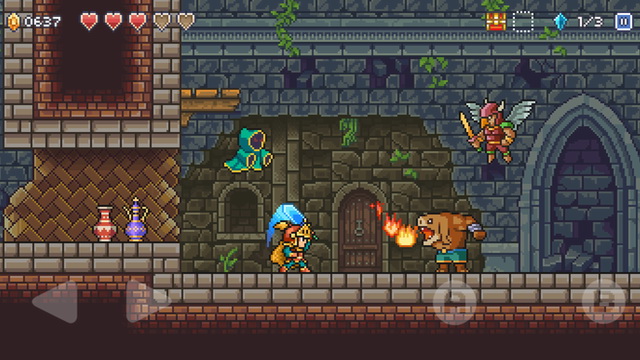 Goblin Sword is one of the best platformer games with extremely unique retro graphics. The game also includes over 89 unique levels and 13 dangerous bosses. In addition, you will also have a very extensive armory with over 30 unique weapons and 30 relics that will give you unique abilities. The game also features the 5 Secrets, very difficult levels that will test your skills. Moreover, the game also comes with customizable touch controls and lots of cool features. You can get the Goblin Sword for $ 2.29.
---
Conclusion
Here are the 10 best platform games for iPhone and iPad. Most of these games are free, but some of them are premium games. You can choose any of the games mentioned above for a great gaming experience. If you have any questions, please let us know in the comments section below. You can also check out the best Endless Runner games for iPhone on our website.