Obviously when Signature image not showing in Outlook or Gmail it's a big problem. We create a signature because many times it is necessary, whether we are offering a service, whether it is our company email, etc. Therefore, having a signature gives it a more professional touch and the fact that it is not visible is not acceptable.
I don't see the image of my Outlook or Gmail signature
For this reason, we will see a little bit below how to fix the signature image not showing in Outlook or Gmail. We have several methods that we must check one by one to come to a conclusion and especially to a solution.
Choose the right company
We have to keep in mind that we can create multiple signatures in Gmail for different situations. Then, it is possible that you use another signature and not the one that contains the image. Therefore, it is best to check which signature we are using before trying other solutions.
Disable plain text mode
By default, Gmail and Outlook use HTML to personalize the body of the email. Obviously, this format has some advantages and some disadvantages. The problem is, we might not be able to insert an image if this option is enabled.
In Gmail, we will have to click on the icon with the three dots that is next to the trash can, at the bottom of the message and a menu will appear. Here we will need to select "Plain Text Mode".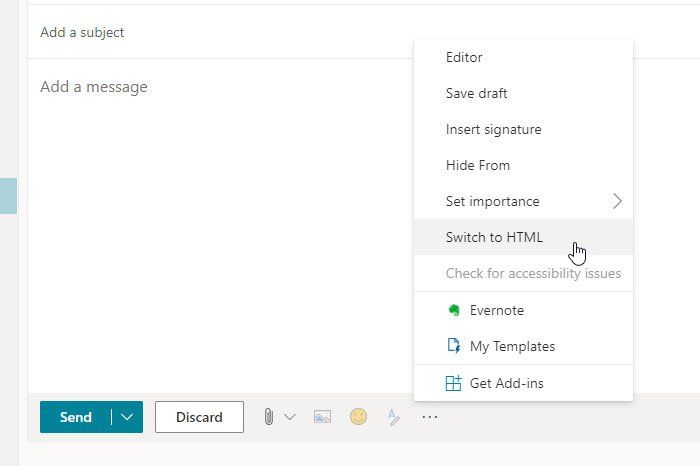 In the case of Outlook, in a compose window, we will also find three dots at the bottom. A new menu is displayed by clicking on these points and we will find the option "Change to HTML".
Make sure the picture is online
When we see an image on the Internet, it is uploaded to a server. Sometimes it can be eliminated for different reasons. But when it is deleted, no one can access it.
Therefore, we recommend that you check where you downloaded the image and whether it is still online. Otherwise, you already know where the problem lies.
The recipient must download the image manually
Some email clients do not download the image automatically. Be it signature files, attachments, etc. There are two reasons: the first is to prevent an attacker from injecting malicious files and the second is to save bandwidth.
In order to view the signature many times, it is necessary to download the image. Some email clients have this security configuration, which is quite common.
Create a new signature
If none of the above solutions work for you, the only solution will be to create a new signature. This time, check where you are uploading the image in question. The most desirable thing would be to do it at a trusted service like Google Drive, where you know the signature will be kept for a long time.
Share this with your friends!