If you use email too much, constantly having to go back to your inbox to check for new messages can be quite annoying. This is why we are going to teach you how to show the the number of Publish of Gmail do not Lily in the tongue the browser.
Although Gmail has a default option that allows us to see the number of unread emails in the tab of the browser we use, be it Chrome, Firefox or Edge. What we offer in this article is slightly different.
You have probably already noticed that every time we change folders, the number of unread emails disappears, it only remains when we are in the inbox. It can be annoying in many situations. Especially if you change it to always show up, it's so easy.
Fortunately, Gmail allows us to have a little icon with the number of unread messages in the header that will always work wherever we are in Gmail. It's even ideal for people who always have a lot of tabs open.
In order to activate this function, we will have to click on the gear icon on the right side of the screen and then we will select "View all settings".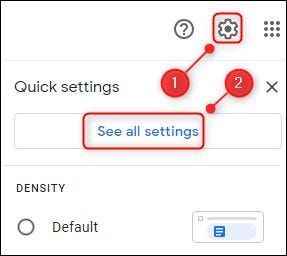 We will move on to the Gmail configuration options. We have a lot of things we could change here. The one that interests us is in the "Advanced" tab.
Once we are in "Advanced". We will have to scroll down until we find "Unread message icon" then we will have to click on "Activate" and then we will "Save changes".

Now the number with the number of unread emails will appear right next to the Gmail icon and not in the tab title. Plus, no matter where we are in Gmail, it will always be there. So we will always know if a new email arrives.
Share this with your friends!