What is this image format WebP that all websites now use instead of formats JPG and PNG ? And why when I save this format to my desktop, I can't see it or use it? In this article, I will try to explain all about WebP, why it is used in websites and how to convert it to other formats with a Firefox extension!
Among the tasks of webmasters and web site administrators is to make a website faster in display than its competition. Display speed is one of the important metrics to rank a website in the pole position of search engine results.
For this, and in order to improve and optimize your website for search engines, it is necessary for example to improve the response time of the server which hosts the site, to accelerate the display of the content of your site by using a caching system , reduce the size of images and all multimedia content, use a version of the site optimized for navigation on mobile and tablets, I'm talking about technology AMP, Accelerated Mobile Page developed by Google… etc.
And since almost all sites are racing for SEO to appear among the first search results on Google and in order to reach a large audience, Google and in addition to its technology AMP, has implemented and made available to webmasters a new raster image format by exploiting a predictive lossy compression algorithm (without noticeable loss of quality.) used for images from the VP8 and a very light container. And it allows faster display of images compared to other formats like PNG, GIF, JPG or HEIC, TIFF and BMP.
This is the reason why all websites have started to adopt the WebP as an image format instead of other formats and since it has become a very important element that the Google algorithm takes into account in its ranking of websites.
Save images in WebP format as JPG or PNG
What can be seen as an advantage for webmasters, can be annoying for a simple internet user who wishes to download and use an image from a website in this format because quite simply not many image editors and viewers support the WebP and even if you manage to download it, you cannot directly save it in another format.
But to work around this problem, there is a very easy way and that is to copy the image to clipboard and then paste it directly into an image editor and then save it in JPG or PNG format. It is even possible to take a screenshot of the image and then process it in the editor, but all this is not really practical.
Save webP as PNG or JPEG (Converter) extension for Firefox
What I am offering you is an extension for Firefox that I have just discovered. Its name "Save WebP as PNG or JPEG Converter" perfectly sums up its usefulness, so it is an easy-to-use WebP to JPG or PNG image converter directly from your web browser and it is very convenient.
To install it, simply go to the page of this extension in the Firefox Add-ons store, then click on the blue button + Add to Firefox. That's all !
Now and whenever you want to save a webP image from any website in another format, point your mouse over the image in question and just right click to open the context menu and instead to click on Save Image As…, click on Save WebP as …
A bar is displayed just at the top of the photo with several options to choose the format in which you want to save the image. You can for example choose PNG, JPG or GIF. Once the choice is made, Save webP as PNG or JPEG (Converter) will convert the webP image and save it to your computer and by default to its own folder Save_webP automatically created in the folder Downloads.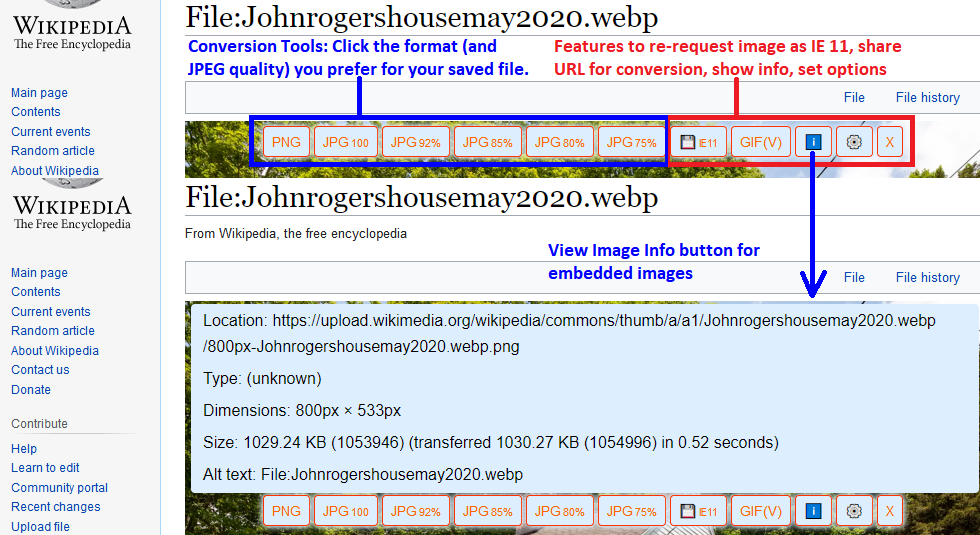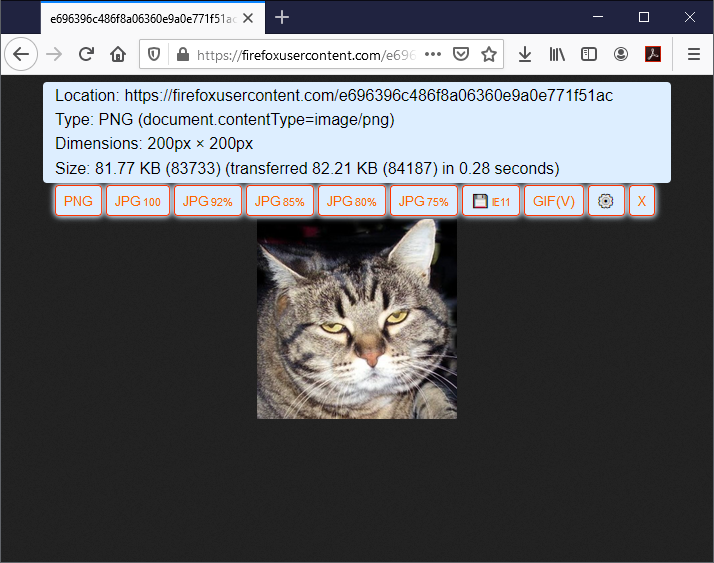 And There you go ! I specify here that the extension is open source and free, but unfortunately only available for the Firefox web browser.
– Our Best VPN in 2021 –