By default, Windows 10 allows us to project images and videos to another device using DLNA. The problem is, many of us don't need this option on the menu. That's why the best is remove "Transmit at apparatus" of Windows File Explorer ten. This is something that we can easily do from the Windows registry.
What we need to keep in mind is that the Windows Registry Editor is a pretty powerful tool in every sense of the word. We can edit a lot of things in our operating system, eliminate or change its behavior.
Therefore, as you imagine. If we change something that we should not change, we can compromise the stability of the system or even make it inoperative. We always recommend creating a registry backup to avoid headaches.
However, the trick that we will teach you below to remove "Transmit to device" from Windows 10 File Explorer is extremely simple and if you follow the steps which we will leave you a little further down literally, you will not. should have no inconvenient course.
The first thing we will do is press "Start", then we will have to write "regedit" without the quotes and press "Enter".
A new window will open and we will have to explore the registry using the sidebar on the left side, we will have to reach the following location:
HKEY_LOCAL_MACHINE SOFTWARE Microsoft Windows CurrentVersion Shell Extensions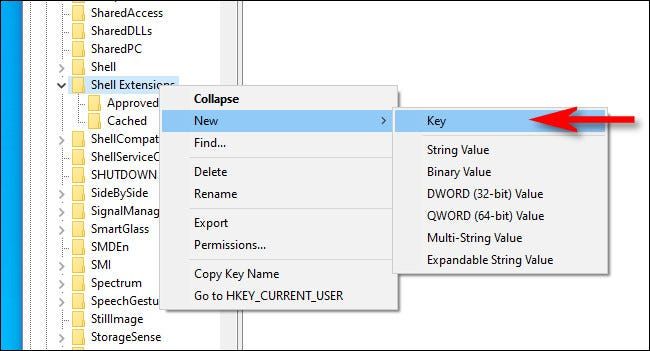 Once we get to this location we will need to right click on "Shell Extensions" in the sidebar and choose New> Key. A new folder will appear under "Shell Extensions" and we will have to write the name "Blocked".

Now we select the key or folder we just created and we go to the right side, we right click on an empty space and we will have to choose New> String Value.
Next, we'll need to copy and paste the following as a new string value:
7AD84985-87B4-4a16-BE58-8B72A5B390F7

What we're going to do here is add the option "Pass to device" in the list of blocked shell extensions. This way, it will no longer appear in the Windows File Explorer menu.
And basically that would be it. All that remains is to restart the computer for the changes to take effect.
Share this with your friends!