It is quite common for us to remove a post or story from a social network. But what if I want recover deleted or deleted Instagram posts? You might have regretted it and want to restore the message you deleted. How can we do?
In the following guide, we are going to take a step-by-step look at everything you need to know so that you can restore any type of post you deleted on the social network. This is too quick and easy a process, although we have to keep in mind that if more than 30 days have passed since its deletion, you will not be able to recover the post.
Before we start with the guide, as we mentioned earlier. We must keep in mind that only Instagram posts that have been deleted within 30 days of said deletion can be recovered.
This applies to both IGTV posts, reels and videos. In the case of Instagram Stories, they can be restored within 24 hours of being automatically deleted. Although if you have enabled the story archive feature, you will be able to see all the stories you have uploaded in your account.
The first thing we'll do is open Instagram and go to our profile. Here we are going to have to press the three horizontal lines that are in the upper right corner of the screen for a new menu to appear. Now we are going to have to select "Settings".
In the configuration menu we will have to go to "Account". Now we are going to have to look for the "Recently Deleted" option which is almost at the end.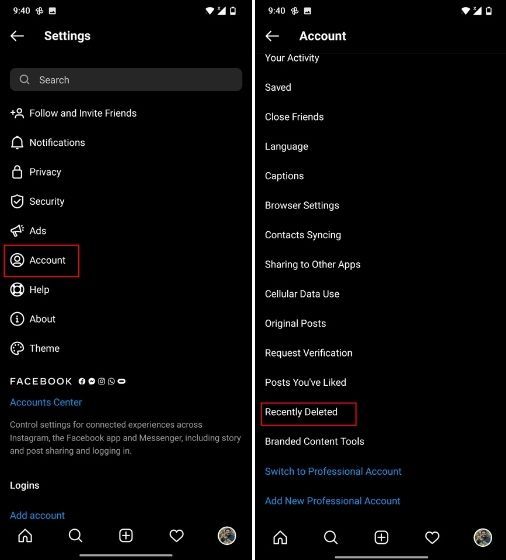 In this section, we are going to find all deleted items including IGTV Posts, Stories, Reels, and Videos. If you want to get one back, you will just have to open it and in the upper right corner we can see three dots one above the other.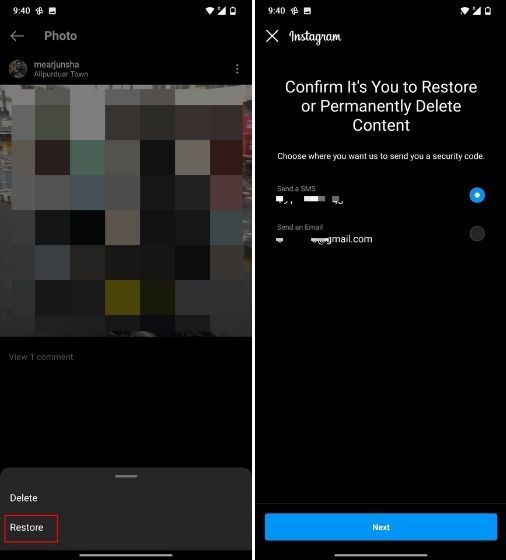 By pressing these points, we will have the option "Restore". This will take us to an authentication page, we will need to authenticate our identity, for this we can ask for confirmation by SMS or email. After verification, the deleted message will be restored.
Share this with your friends!