Rainbow Six Siege Osa Operator Ability Overview
Osa is the new operator announced for Rainbow Six Siege, bringing with it the Talon-8 Clear Tactical Shield.
Similar to the Deployable Shield, the Talon-8 serves as a bulletproof defensive obstacle – it's bigger too! While this will protect you from gunfire, it will also allow both parties to see through and act accordingly. The Talon-8s are deployable anywhere an ordinary shield can go, and can also be used in windows and while rappelling. Use it to create pressure on the map protecting your allies and keeping an eye out for defenders.
The Talon-8 can create, obstruct and threaten angles to keep operators safe, until they decide to go on the offensive. The Talon-8 opens up a world of potential. Deploy the shield in a window to push enemies out of a site, then smash it with melee to obstruct line of sight. It features a mechanism similar to Mira windows, with a breakable cartridge at the bottom to destroy the shield. If you hear a hissing sound, move away from the shield.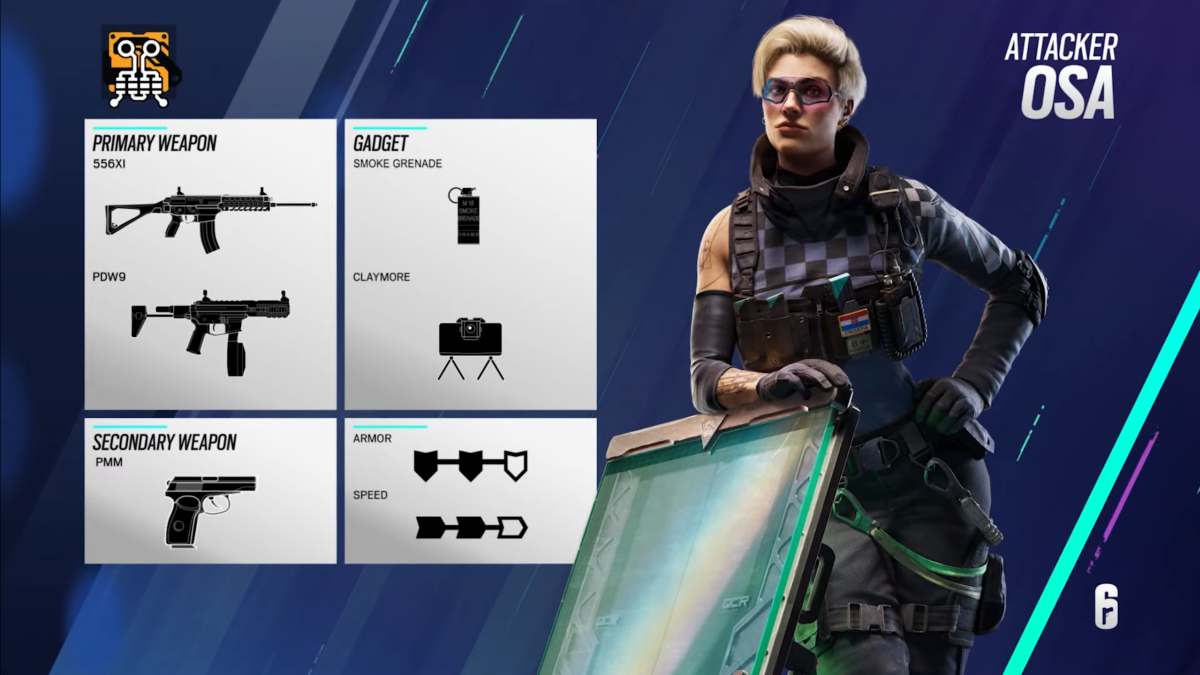 Osa and his Talon-8 are an exciting addition to Siege's roster and should open up plenty of possibilities on the battlefield. Of course, at the end of the day you could just walk around holding the shield and pulling the fire, that could work too …
Osa and Operation: release of Crystal Guard in Rainbow Six Siege September 6