Retrogaming is the act of playing games or collect consoles, games or arcades that were all the rage in the 80's and 90's.
Having nostalgia and memories of old childhood video games, lets us travel in our world of the happy child who enjoyed in front of his old console of the time. A feeling that has now become highly sought after by the 30-40 year old generation.
Personally, 43 years old, I play on several platforms retrogaming, like the Hyperspin or Recalbox emulators using multiple images like the excellent Botacera. You can run almost all known retro games of the time, even those in 3D from the Nintendo 64 and the playstation 1.
I also play on panels made with buttons and joysticks from the excellent Sanwa brand (the original buttons and joysticks which fitted the arcade terminals of the time), the panel has an emulation system called Pandorabox which can contain 3000 games of different genre.
I also play with arcade systems that equipped the arcade terminals, such as Neo Geo's MVS slots by plugging them directly into the living room TV using a Supergun which acts as a relay to connect the controllers and audio connectors. video.
Install a real arcade terminal, a New Astro City from Sega
As with any retrogaming requirement, I had the pleasure of installing real arcade terminals, a New Astro City from Sega equipped with an MVS slot and a PC that runs an HSFbox to play all the retro games with a perfect respect of the pixels of a real arcade cartridge. A Jeutel Super Flat (the sister of a RitLegno) is also part of the family.
All this heap of material and the budgets put into it are really not necessary as long as we want to play our old retrogaming games and go back in time to our beautiful childhood without spending a dime.
A retrogaming gaming platform playable online under an emulator
This is why I come to present to you today a retrogaming game platform playable online under an emulator, and which contains the majority of games of the time, such as Nintendo, Atari, Sega, Playstation 1, Nec and 'other arcade games. I therefore invite you to discover the famous site Retrogames.cc to play retro games directly from your browser.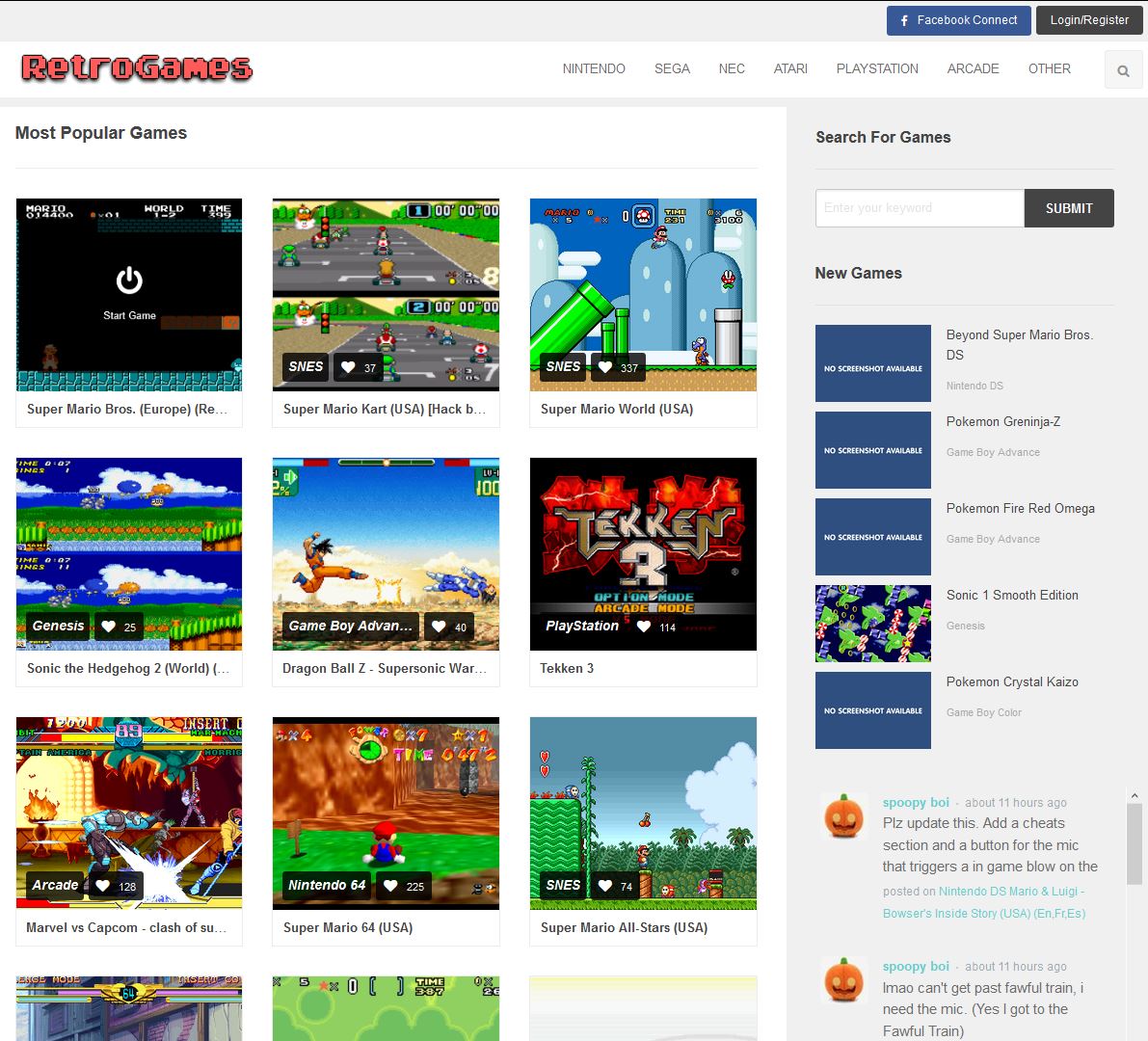 You just need to choose the game, launch it and start playing. It is better to use a controller plugged into the PC (you can find it at ridiculous prices on the net), but you can still play with the keyboard. For better optimization or change of options, you can always play in the game options.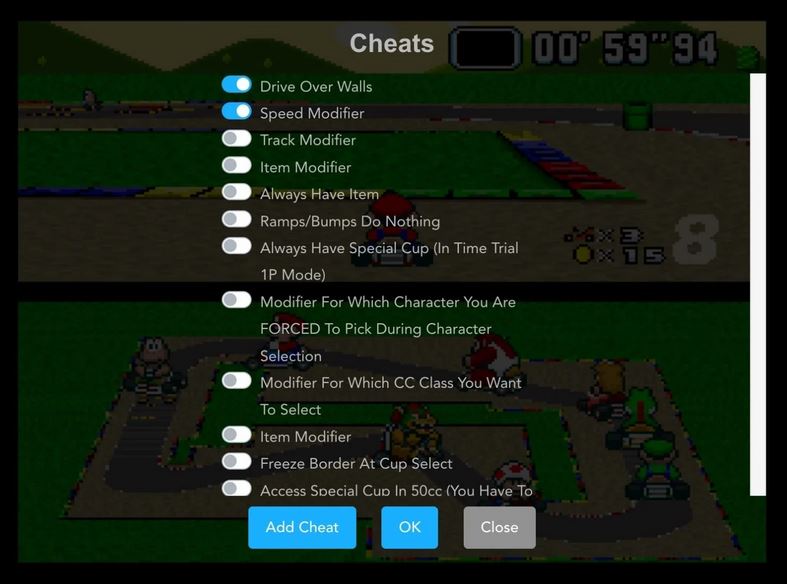 Game emulation (ROM) can never match a game that runs on a real arcade cartridge, but does not prevent having fun and nostalgia for the retrogaming games of our beautiful childhood!