Snake is a classic game known to practically everyone, already which has different versions created over time. Those who used Nokia cell phones when smartphones did not exist will know how addicting this game was and will have witnessed its evolution. However, the origin of viborite can be found a few years in the past and in this text a brief analysis of its origin and evolution will be made.
Serpent, serpent, serpent and viborita are different names of a classic game that causes nostalgia in many people because it reminds them of their childhood or youth, when they had their first cell phone, etc. He is a time icon and it's even present in merchandise such as mugs, shirts, and other merchandise, as is the case with Pacman. Therefore, it occurs which is still very popular today and it is played from the mobile or the PC.
Game mode
Although most people know what is the snake talking about, it is important to underline it for information purposes of the text. It is a slender and elongated creature who moves in a limited space and grows by consuming the items in it, which increases the difficulty of the game. The player can control the creature's head and you lose when you hit a wall or your own body.
What many users don't know is that this model has been preserved from its origins. You can also play as a couple back then and the goal was to force the opponent to lose. Through time GUI has changed, different maps have been created and items have been added to increase their difficulty as you progress. Even so, there haven't been any significant changes, the general argument has been the same since its inception.
The beginnings of viborita

Before reaching its mobile version, where it reached its peak, the snake game went through different stages. Then, the development of Snake with their respective dates and the different names it has had since its creation:
Gremlin Industries was the first to use this argument by launching the arcade game called "Blockade"In 1976.
In 1977, the first unofficial version of Blockade of consoles, who was baptized "Surround".
In 1978, Peter Trefonas programmed the first version for computers call "Worm", Available for TRS-80. This was followed by versions by the same author for Commodore PET and Apple II.
On Nokia phones was incorporated in 1998 under the name "Snake". Although it's in a folder with many other games, Snake is the most successful one.
From a green screen and black dots to its evolution towards 3D
The inclusion of Snake in cellphones led to a rapid advance in its evolution, as would be linked to the development of technology and mobile devices. With the advent of color screens this game would be renewed, its most important representatives being the version "Snake Xenzia"(Available in color and monochrome) and"Snake EX", Also featured in various Nokia models.
For a long time, Snake was a 2D game, but with the Nokia N-Gage series, the company was betting on greater relevance of games. This device, which is also a console, presented "Snakes" the first one 3D version of the game in 2005 followed by "Subsonic snakes"In 2008. Nokia's 2000 and 5000 series mobile devices had"Serpent III"Perhaps the least popular Snake design.
The new version of Snake for Smartphones
There are different versions of this game classic in official Android and iOS stores, which vary in design and functionality. Android, in particular, has a greater variety thanks to the large number of developers who are working on creating games for this operating system. Then a short list of the most popular options:
Snake 97
An option for those who yearn for the classics, available for iOS and Android devices. It has an interface that imitates the various Nokia models from 1997 including the original sound available at the time. It has some limitations reminiscent of the '97 Snake (like the score markers that cannot be reset), but includes game modes, creatures and features of Snake II.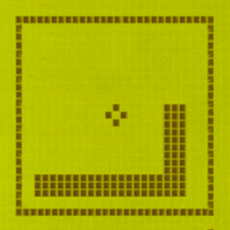 Slither.io
A fun adaptation of Snake in online multiplayer mode. This version is based on the confrontation with other players whose character will explode if he collides with the head of another snake, who will be able to eat the rest of the body to become bigger and stronger. Also allows the game against artificial intelligence for those who have connection problems. It has an aesthetic and simple design with snakes or worms of different colors.
Web: http://slither.io/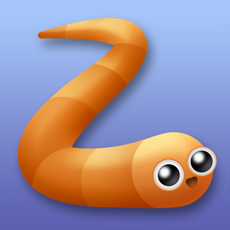 Snake.io
This is a much more updated version of the game, like Slither.io it's about growing up and not letting them eat you other snakes. It is also possible to share with other players regarding scores, as this app focuses on the offline game mode thus avoiding the lag caused by connection problems. In addition, it presents different cat, wolf and other creatures skins that grant the character different powers.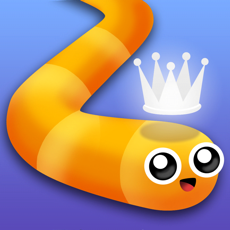 The snake is a classic It has been redesigned countless times for the enjoyment of the user. It is even possible to play online on Google Maps to explore different maps of the world while taking passengers for the ride. Knowing his history, it is easy to see that he was very important for the world of video games.