All Android devices come with Google Chrome preinstalled. However, we are under no obligation to use such a browser. Maybe you prefer Microsoft's option. Therefore, today we will see how to make Edge the default browser on Android.
Not everyone likes Google Chrome, you might be used to Microsoft's browser and that's why you want to make Edge the default browser on Android. Don't worry, it's considerably easy to install Microsoft Edge on Android.
Obviously, before starting this process, it is necessary to install Microsoft Edge on your mobile device. Once you've downloaded and installed it, we can continue with the guide to set up Microsoft Edge as the default browser on your Android phone or tablet.
Follow the guide which you can enjoy a bit below and you will see that in a few minutes you will have your preferred default browser on your mobile device.
The first thing we are going to do is enter "Settings", we can swipe down from the top screen (once or twice depending on your phone) then click on the gear icon in the bottom corner law. We can also look for the "Settings" or "Settings" icon in the app drawer.
Now we are going to have to choose "Applications and notifications" or "Applications". Again, it will depend on your phone.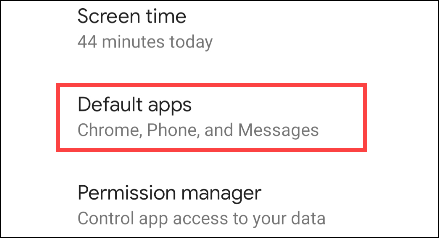 Then we will have to go to "Default Applications". On some occasions, we may need to click "Advanced" to view it in its entirety.

This is where we can find all the default apps installed on the mobile device. So let's select "Browser Application" to continue.

Then you will see all the apps that you have installed on your device that can perform the browser function. So we'll have to select Edge.
And basically that would be it. As you can see, making Edge the default browser on Android isn't a complicated task at all. Obviously, if you want to set another default browser or go back to Chrome. You will just have to repeat the whole process.
Share this with your friends!