The iPhone has Wi-Fi, but also Bluetooth. A very useful feature that allows you to connect many low-power wireless devices. The Bluetooth standard is particularly used when it comes to connecting wireless headphones, smartwatches or to use AirDrop.
All the iPhone take advantage of Bluetooth. The iPhone 13 for example, all have the Bluetooth 5.0, one of the most recent versions (the latest being Bluetooth 5.2). Bluetooth is a short-range wireless protocol (up to approximately 200 meters) used to connect or to pair devices to your iPhone.
On your iPhone, Bluetooth is required to use AirDrop or for share your internet connection, for example. One of the devices most commonly associated with the iPhone is the wireless headphones or AirPods, even if there are hundreds of devices (your car, a portable speaker, etc.).
There are two ways to turn on Bluetooth on your iPhone. It is, in any case, necessary to know both, because your iPhone is not discoverable by other devices by default. No more chatter, here's how to activate bluetooth on your iPhone.
How to activate Bluetooth on my iPhone?
With this method, you will be able to activate Bluetooth even if your iPhone is locked. If this method allows you to activate Bluetooth in two steps three movements, it does not, however, make your device discoverable by devices that are not yet paired with your iPhone.
Done slide top right corner on your iPhone down to display the Control Center.
Tap on bluetooth icon to activate it.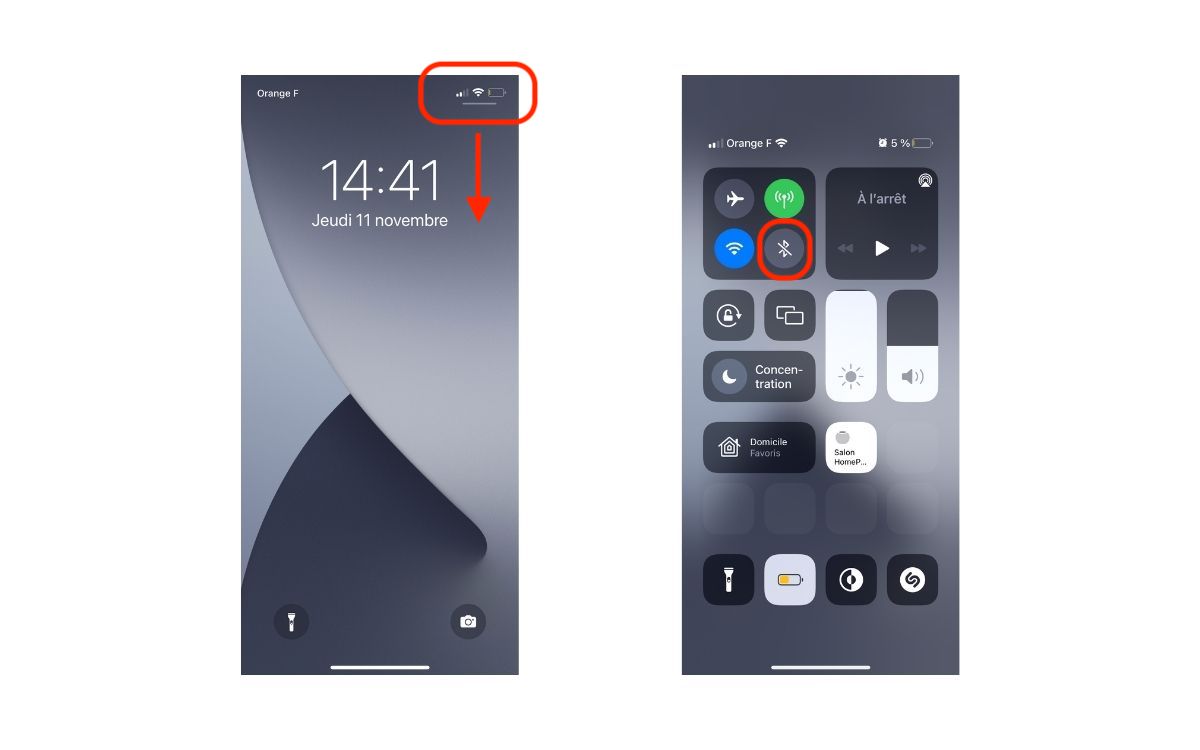 How to activate Bluetooth on iPhone? (second method)
There is a second way to activate Bluetooth, which is much more complete and practical. This involves entering the settings of your iPhone to be able, for example, to pair a new device with your Apple smartphone.
Go to Settings > Bluetooth.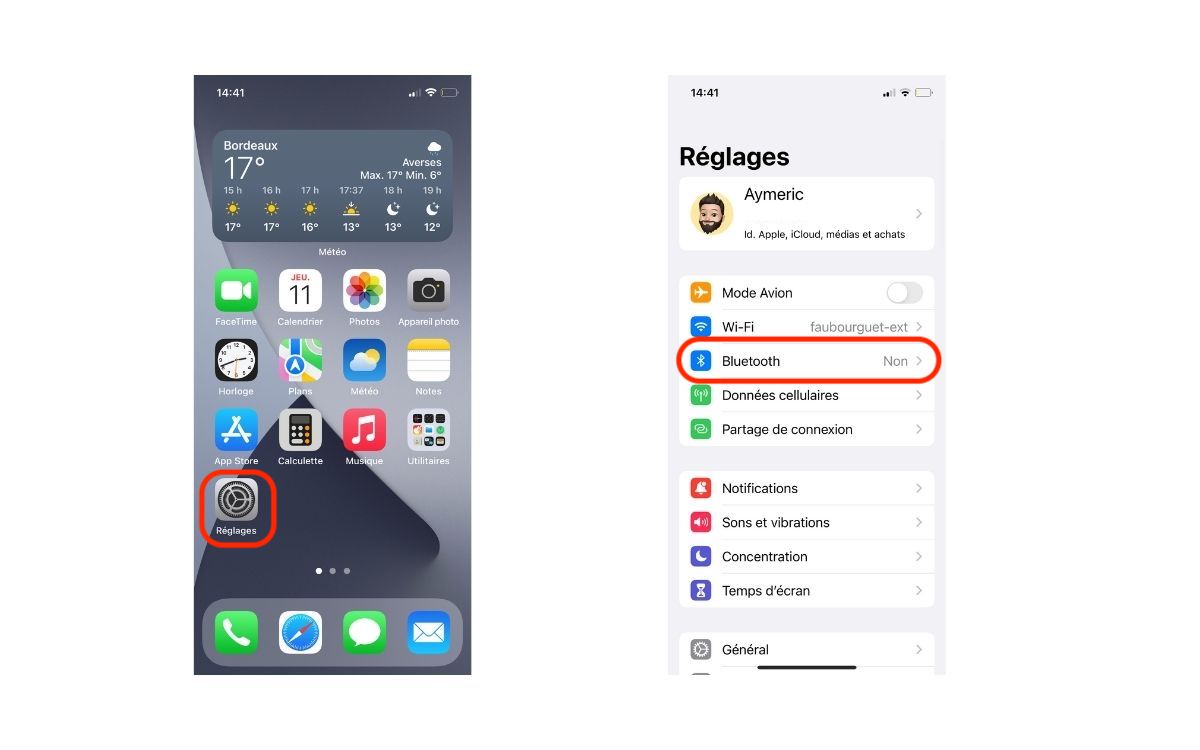 Activate Bluetooth by pressing the button.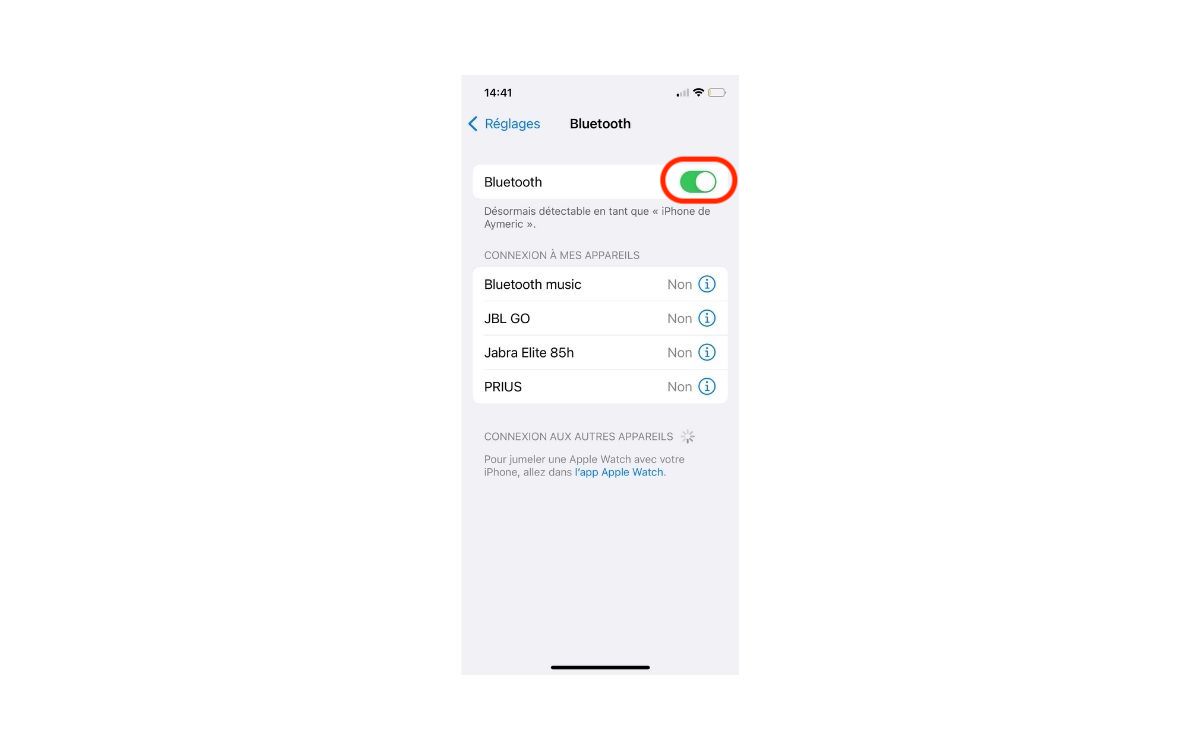 From here, your iPhone's Bluetooth is turned on. Your smartphone will now be discoverable by other devices, normally under the name of "iPhone of [votre nom] ".
How to pair a Bluetooth device with an iPhone?
Here is the procedure for pairing your iPhone and your Bluetooth accessory. On your iPhone, start by going back to Settings > Bluetooth, then activate Bluetooth, as we showed you above. Stay on this screen until you have completed the necessary steps to pair your accessory.
Place your accessory in pairing mode. Wait for it to appear in the list. If it does not appear or if you do not know how to activate its detection mode, consult the instructions supplied with your accessory or contact its manufacturer.
To perform the pairing, touch the accessory name when it appears on the screen. A PIN code or access code may be required. If you do not know the PIN code or access code, see the accessory's documentation.
That's it: you now know how to activate Bluetooth on your iPhone (and iPad). You also now know how to deactivate it since it suffices to do the same procedures, but in reverse. You also know how to pair a device with your iPhone using Bluetooth. In another register, learn how to reduce brightness below minimum on an iPhone or iPad.