Who says ESXi says a VMware hypervisor installable only on a server with a minimum x86 architecture which requires more powerful hardware in terms of performance. This naturally leads to thinking about putting a significant budget in order to get a server machine, which is not given for all budgets.
Very good news, during the last VMworld in Barcelona, the firm has unveiled the possibility ofinstall VMware ESXi on any platform using an ARM architecture such as the Raspberry Pi, the price of which does not exceed 50 euros.
We can go as far as installing the latest version of ESXi 7 which requires more memory resources. This is why we recommend that you use a Raspberry Pi 4 with 8 Gb of RAM. It will also be beneficial in terms of using virtual machines.
Generally, this setup is used to create virtual servers for IoT, home automation, remote monitoring, game servers and also web and application servers. On this side, the only downside is being limited in terms of architecture. That is to say that we cannot run an x86 server on an ESXi ARM (32 or 64). So only ARM based servers (like a lot of linux) can be used. For x86 architectures, we will have to go through an emulator.
ESXi-ARM also manages the clustering part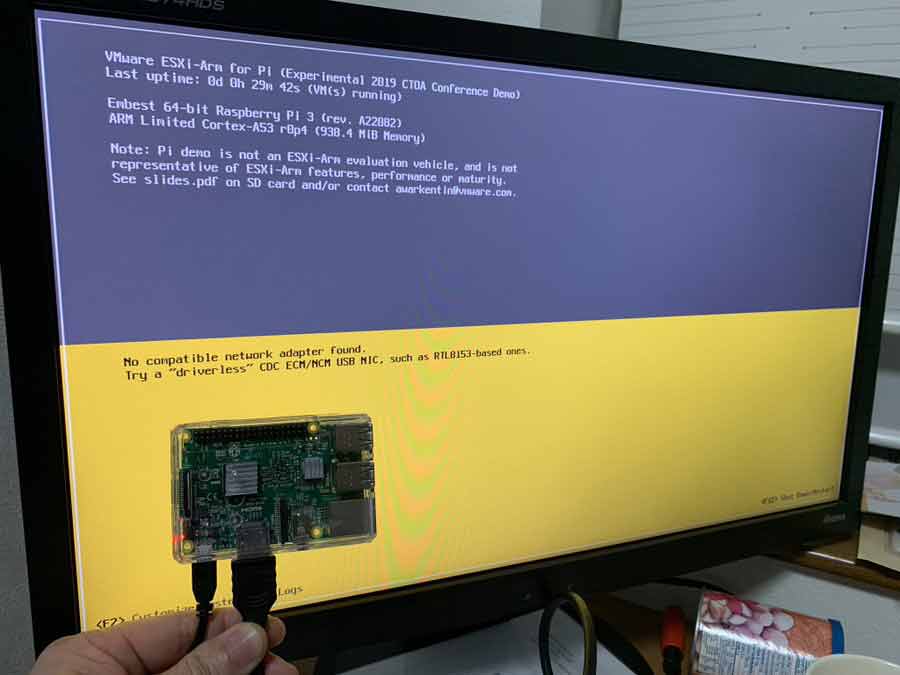 Like any virtual platform under VMware ESXi, the ESXi-ARM also manages the clustering part (use of several Raspberry Pi to build a hypervisor cluster) including the following characteristics:
DRS: balancing of resources between all ESXi hosts for optimal use of the entire cluster.
HA: high availability and service recovery in the event of loss of an ESXi host in the cluster.
vMotion: migration of the virtual machine between the available hosts of the cluster
Fault Tolerance: VM supported by an ESXi in case it loses the hosting ESXi.
And of course the whole platform is managed by the vCenter.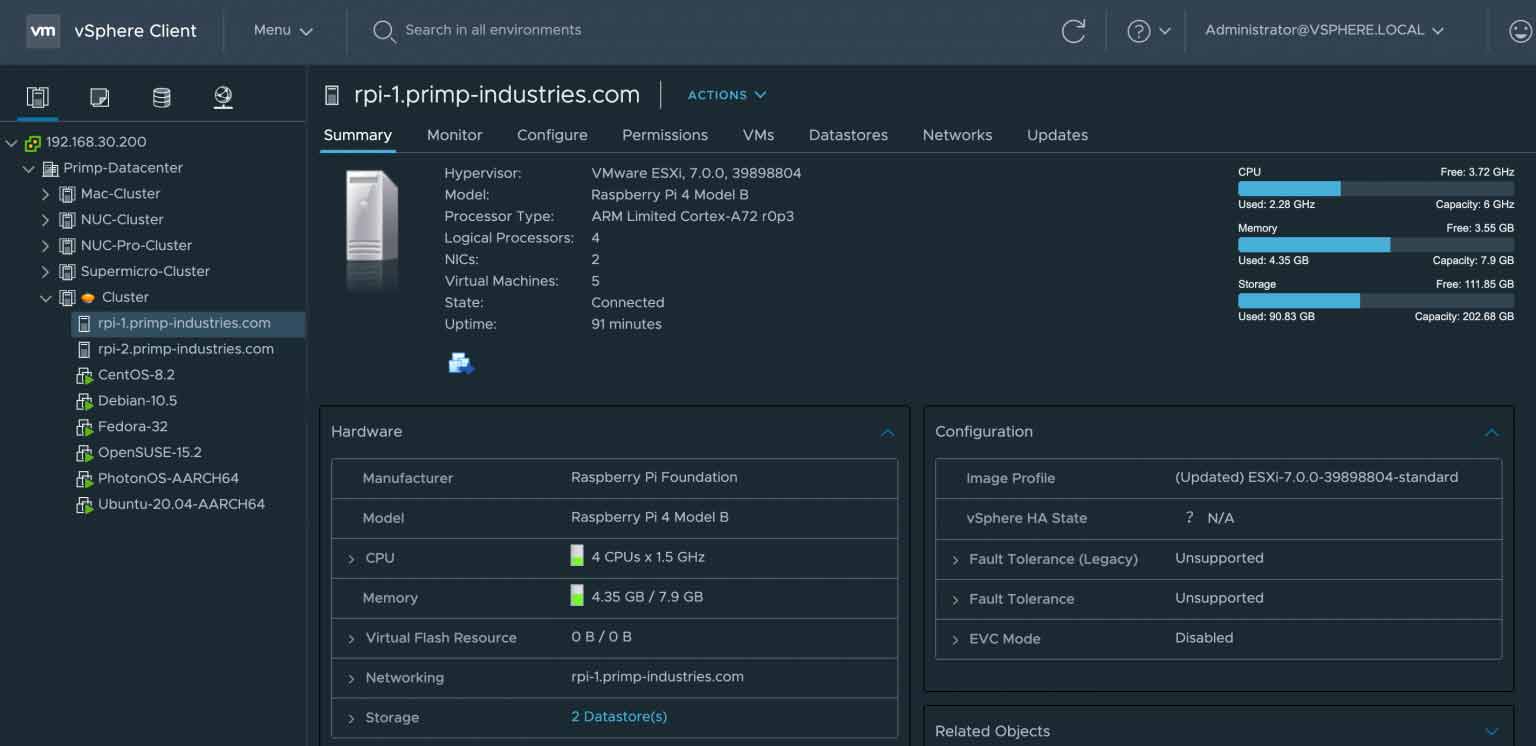 To download the ESXi 7 version for ARM64 to deploy it on your Raspberry Pi, click on the link below: