There is nothing more annoying than trying to use our computer and suddenly finding a blue screen with an error. If the BSOD error occurs occasionally, it is okay. However, if we are constantly facing this problem, it is time to find a way to fix it. That's why we want to help you by teaching you How To Fix Windows 10 Inaccessible Boot Device Error.
Windows 10 Inaccessible Boot Device Error
When we get the error that the boot device is inaccessible in Windows 10, it means that the operating system cannot enter the system partition while booting. This usually returns the code for error 0x0000007b.
This error can be due to a large number of reasons, starting from:
Corrupted drivers.
Malware.
Operating system errors.
Lack of updates.
Updates incomplete.
Fortunately, there are several ways to fix the startup device inaccessibility error in Windows 10. However, we recommend that you create a system restore point before you begin. Just in case some sort of inconvenience occurs in the middle of the process and we have a way to go back.
Check the drivers to fix the unreachable boot device error
In many cases, an outdated or incompatible driver can be the reason for the problem, the cause of BSOD errors in Windows 10. In which the unreachable boot device is included. The way to fix this is pretty straightforward, we're just going to have to update the drivers.
For that, we will have to right click on the "Start" button and then we will select "Device Manager".
Now we are going to have to expand the categories, starting with the arrow on the left side, then we right click on a device and press "Uninstall device".
Simple on-screen instructions will appear for you to uninstall the device. Then restart the PC and Windows 10 will automatically install the drivers you just uninstalled. This way we can make sure that the drivers are correctly installed and up to date.
The way to update drivers in Windows 10 would be pretty much the same. Only a few things change. The first thing we will do is right click on "Start" and then we will go to "Device Manager".
We expand the categories and right click on a device. Now we select "Update Driver".
After that, we will have to click on "Search automatically for updated driver software".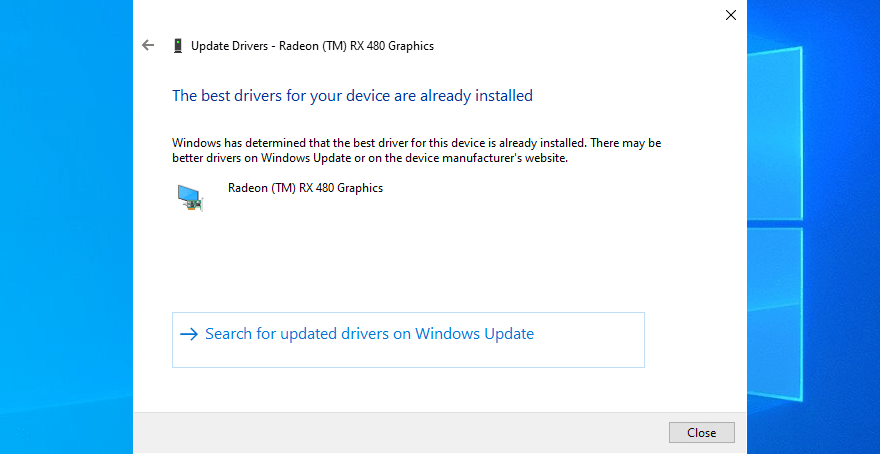 If Windows displays a message like "The best drivers for your device are already installed", then we will need to click "Check Windows Update for updated drivers" in the option below.
Uninstall recent programs
Sometimes we can install programs in Windows 10 which are not fully compatible. In some cases it can cause operating system instability and we get the error which is causing us so much headache.
We are therefore going to uninstall this program. How? 'Or' What? We will then see how to proceed step by step.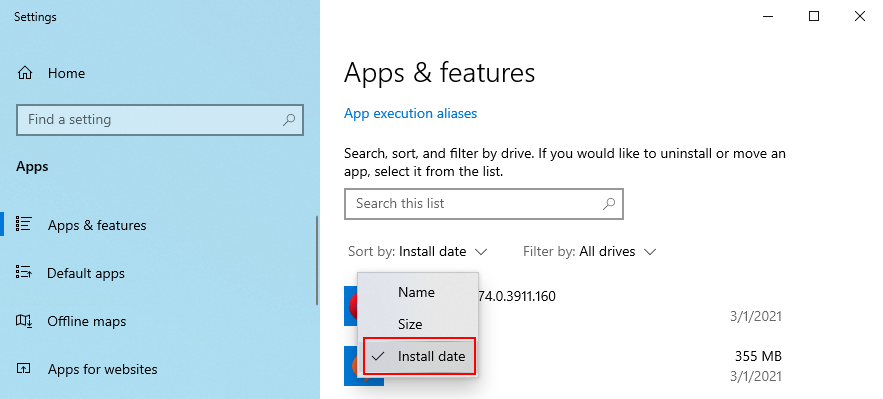 We are going to right click on "Start" then select "Applications and Features". Now we will click on "Sort by" and we will select "Install Date".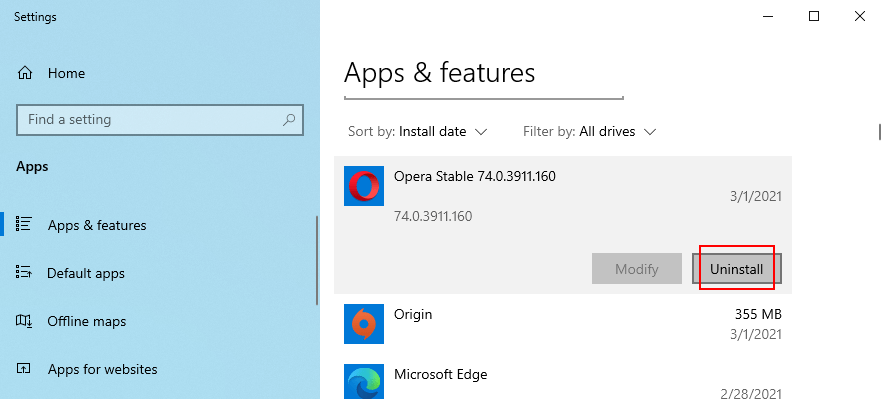 We select the first program and a gray button will appear that says "Uninstall". After clicking here we will need to restart the computer.
In the event that the software makes one or more modifications to the registry. The Windows 10 uninstaller will not work on its own. We recommend that you use a program such as CCleaner to clean the Windows registry after uninstalling the program.
Check your computer for malware
Obviously, another of the options we have left is to scan for malware. In this case, we will simply open the antivirus program that we have installed and we will run a quick scan of the computer.
In case the results don't show anything. Next, we're going to have to do a more in-depth system scan to eliminate any kind of doubts that we have.
Share this with your friends!