Wondering how to view saved WiFi passwords on Android? Perhaps you are connected to a network whose password you forgot or want to check a friend's network password so that you can connect another device.
Whatever the reason, we will show you how to find saved Wi-Fi passwords on Android using different methods. Note that these only allow you to see the password for networks you have connected to in the past.
How to view WiFi passwords on Android without root
Starting with Android 10, you can now see the Wi-Fi passwords of your saved networks without a rooted device. Let's see how to do this on stock Android 11. The process may be slightly different depending on your phone and the version of Android.
To view a Wi-Fi password on Android 10 or later, open Settings and go to Network and Internet. Press on Wireless and you will see your current Wi-Fi network at the top of the list. Select it (or a previous connection from the list of registered networks below) to display network options.
On this page, select the button To share. You will need to confirm your face / fingerprint, or enter your PIN, to continue. Once you've done that, you'll see your network's Wi-Fi password listed under a QR code.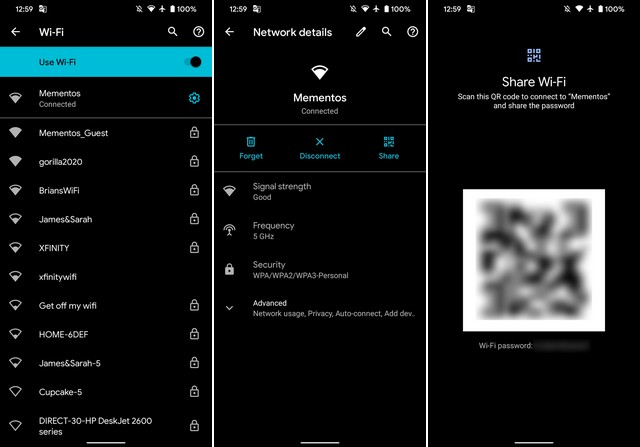 If the password does not appear for some reason, you can scan the QR code on another device to add it to the network.
How to see Wi-Fi passwords on Android 9 and earlier
If you are using Android 9 or earlier, or if your phone does not have the above option, you will have to look to other methods to reveal your Wi-Fi password. Unfortunately, these methods all require a rooted Android device.
This is because the file containing the Wi-Fi credentials for the saved networks is located in a protected directory in your phone's storage. You are not allowed to view the folder or file in it unless you are rooted.
If you are rooted, you can go to / data / misc / wifi using a file explorer app that supports root browsing. Open wpa_supplicant.conf and you should see your network name (ssid) and password (psk).
If that doesn't work or you want to try another method, you can try using an Android Wi-Fi password viewer app like WiFi Password Viewer. These allow you to select a registered network to display the password.
They require a root and have mixed reviews, so your mileage may vary. If your phone encrypts the file with the Wi-Fi passwords, there isn't much they can do.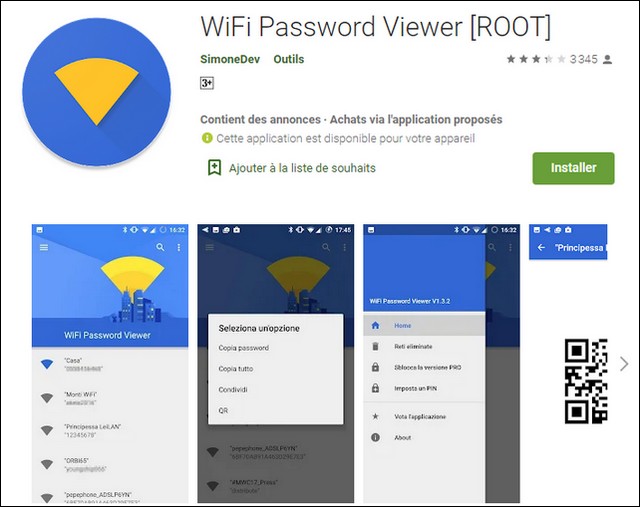 View Wi-Fi passwords on another device
These are the two main methods to view saved Wi-Fi passwords on Android. If you're not using Android 9 or earlier, your best bet is to check the Wi-Fi password on a desktop device instead. These make it much easier: Find out how to find Wi-Fi passwords in Windows 10 for help.
Conclusion
In this guide, you have learned how to view saved WiFi passwords on Android. If you have any questions or suggestions let us know in the comments. Moreover, also check this guide if you want to learn how to hide an app on Android.