Google Maps makes it easy for you to view offline maps. For those who do not use this feature, the famous mapping application only works with the Internet. If you are going to an area where you are not sure you are logged in, offline browsing will be of great help. Here is how to use it.
Her popularity, Google maps does not owe it only to the Android system to which it is natively integrated. If it has established itself as the most widely used mapping application in the world, it is also thanks to its rich functionality. These continue to expand over the years. Google Maps makes it easier for motorists to find a parking space, of navigate indoors in public places or evenavoid crowded public transport.
The consultation of offline maps is also a possibility offered by the application. And this one is devilishly handy, especially if you're traveling to another country that doesn't have data roaming coverage. In order to prepare for your trip, you would no doubt want to download the map of your host city, in order to find your bearings even if you are orphaned from your Internet connection.
Google Maps: How to view maps offline
Viewing Google Maps offline requires downloading the entire affected area. It is possible to download very large areas. But beware, this can require a lot of data. You must therefore have storage space available on your device.
Open Google Maps and tap your avatar in the top right.
Then press Offline maps.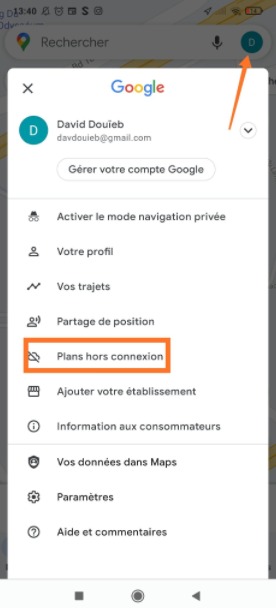 Google will then offer you to download an area covering the surroundings of your personal home. But as you can imagine, the usefulness of this feature is much more obvious for unfamiliar areas.
Then click on Select your own plan.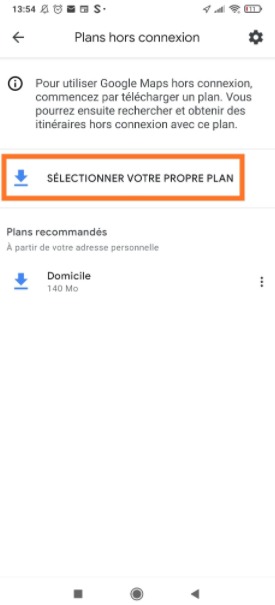 A delimited area will then appear on the screen. To find the target location, you can navigate on the screen by sliding your finger but also reduce or enlarge the area by zooming in / out. An estimate of the amount of data required will also be displayed on the screen. Once the area has been delimited, click on the blue button To download.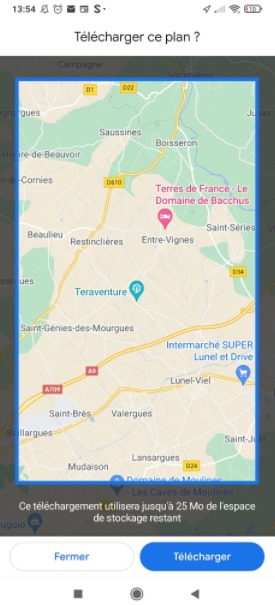 You can present rename your plan and display it by pressing the three small dots.
View your maps offline
To use Google Maps offline, simply return to the menu Offline maps and select the desired zone. You will then have the possibility to force the update (if you have a connection) or to display it by clicking on it.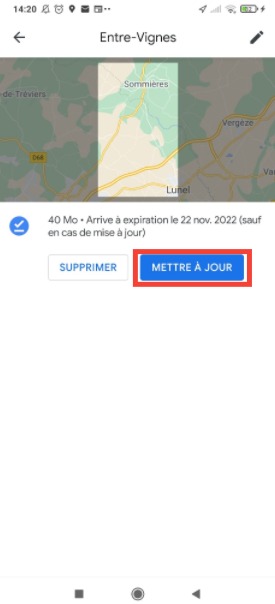 Google wants you to have an up-to-date version of your maps when they are used offline. But rest assured, it won't be necessary to download the zones every time. Just go to the offline plans settings (by clicking on the gear) and activate the automatic update. Your offline maps will then be constantly updated.
By default, the option is already activated. You even have the possibility to configure the updates to launch them only when you are in WiFI only. What to avoid using your mobile data plan.