Watch Yes restore old versions of documents or presentations of power point it is something extremely useful. Say we accidentally deleted something important from the presentation. What better way to get it back by checking a previous version of the document? This way we can save a lot of time.
Prerequisites for Restoring Old Versions of PowerPoint Files
Before you begin, it's important to make sure that you have a Microsoft 365 subscription. The only way to view and restore older versions of PowerPoint documents is to have a Microsoft 365 subscription.
But it's not only useful for that, with a subscription we can also have access to all Office apps and 1TB of storage in OneDrive. In this way, we can save all files to the cloud immediately and safely.
Another thing that we have to keep in mind is that it is important enable automatic backup in PowerPoint if you want to have access to the history of documents.
Enabling it is pretty quick and easy. We will need to open a PowerPoint document and create a new presentation, all we need to do is activate the switch which is in the upper left corner of the screen. A pop-up message will appear asking for confirmation and we will need to select "OneDrive".
Viewing previous PowerPoint presentations
Once we have prepared the above, we can open PowerPoint and whatever document or presentation we want. There are two ways to check versions.
The first is to click on "File" in the upper left corner of the screen.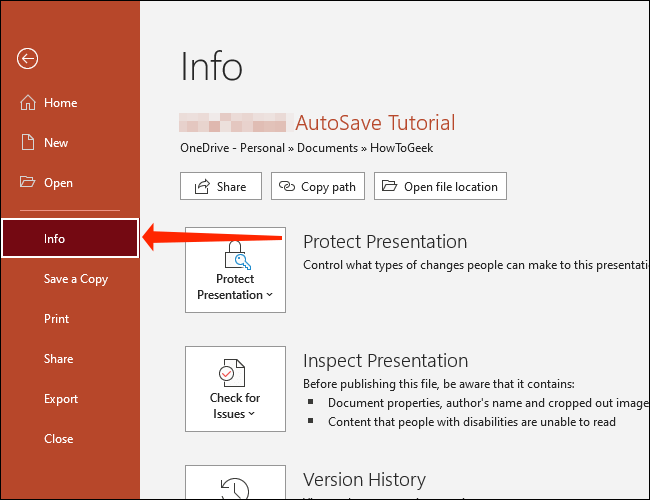 A new page will open and we will have to go to the left panel and click on "Information" or "Info".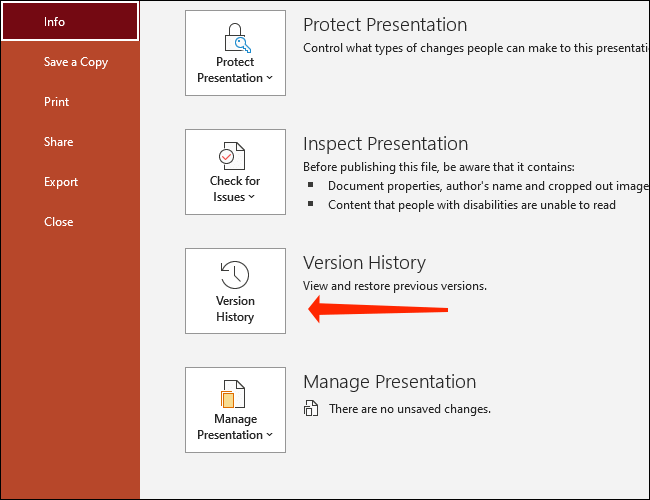 In the right panel we will have to click on "Version history".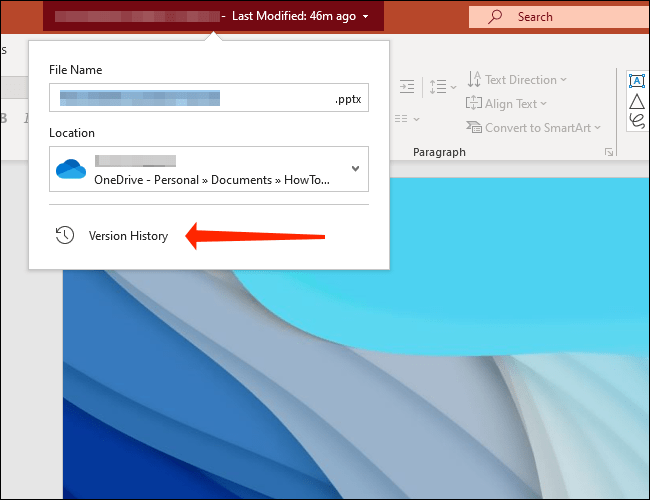 Alternatively, we can achieve the same by clicking on the file name in the upper middle part of the document and selecting "Version History" from the pop-up window.
Whichever method you used, a right panel will open called "Version history"In the same PowerPoint presentation.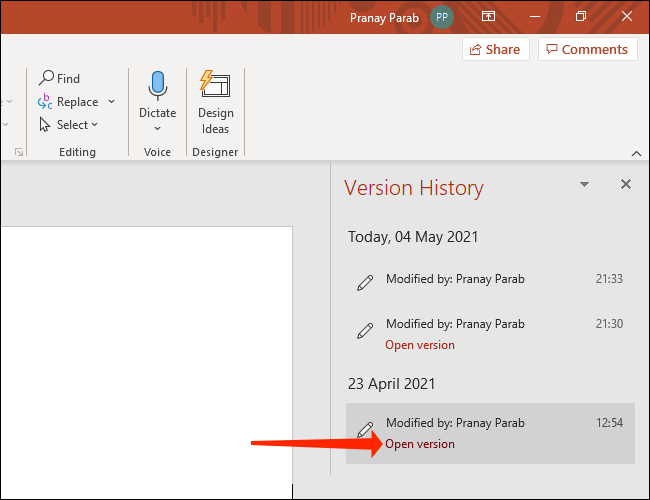 The form of organization of documents is by date. This means that the latest automatic saves will be on the top, while the first will be on the bottom. Thus, to load an old version, all you have to do is click on the "Open version" button located below each of the automatically saved versions.
This will open a read-only file which will show us an older version of the file. If you look at the top of the screen we will be able to see a button that says "Restore" if we click on it we will be able to revert to the previous version.
The only thing we have to keep in mind is that by doing this, will overwrite the current PowerPoint presentation. Obviously, we can always repeat these steps so that we can see the edited version of the presentation in case we want to copy the changes made previously.
Share this with your friends!