Many of you walk on LinkedIn to consult the profiles of your current or future employees and employers, as well as those of your clients and service providers. Except that they can know that you have visited their page. However, it is possible to satisfy your curiosity with complete discretion. Here's how.
With its 740 million users worldwide, LinkedIn is the benchmark professional social network. In France, it has 21 million members, of which 10.7 million are active every month. Launched in 2003, the social network connects professionals and therefore allows them to forge links.
LinkedIn is also a major asset for finding a job or for finding out about its employees, future (or current) employers, or even service providers and clients. A recruiter will consult in particular (almost) every time the LinkedIn profile of a candidate to know his educational and professional background or to discover any recommendations.
When you visit a LinkedIn profile, the user in question is informed of your visit. However, you may want to surf the social network without being noticed. Good news, it is quite possible! We explain the procedure to you in this article.
LinkedIn: how to discreetly consult a profile
Start by selecting your profile avatar then click on Preferences and privacy.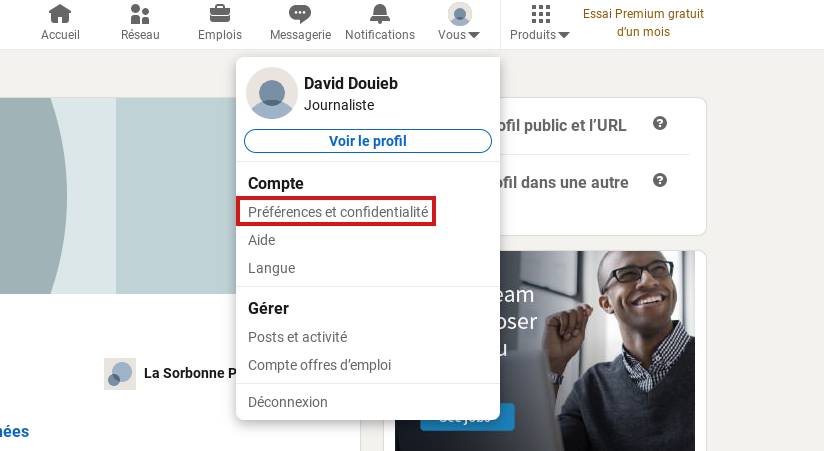 Then click on the Visibility section.
Then choose to access the Visibility section of your profile and your network.
Once done, tap Change to the right of the Profile View Options section.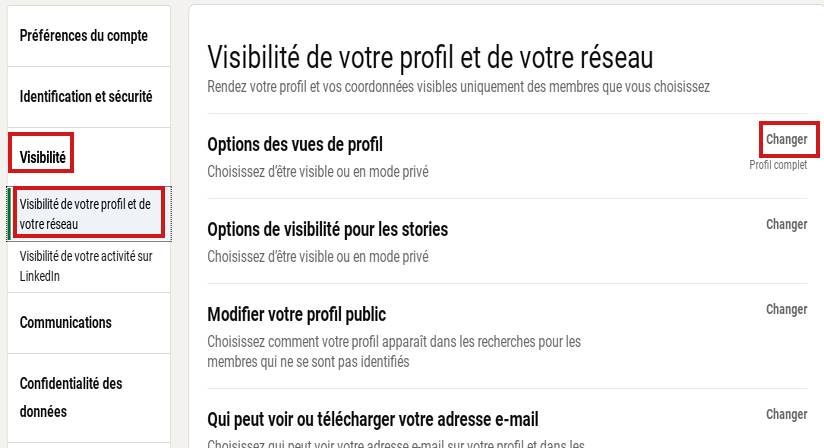 Finally, check the private mode to become an anonymous user.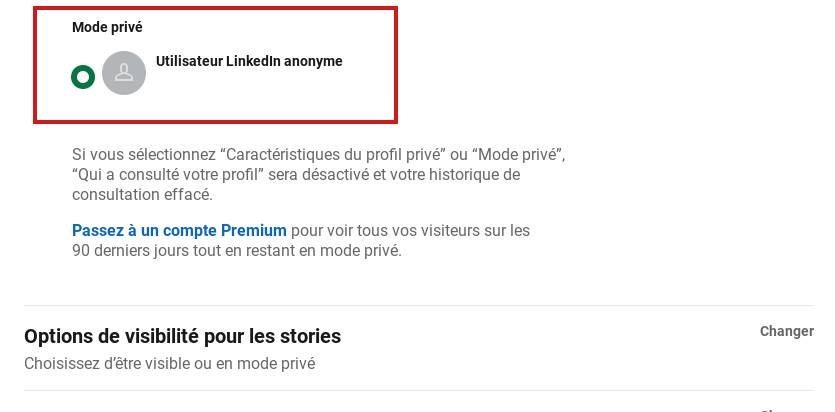 After these few steps, you can now view user profiles at will without being seen. Something to satisfy your overflowing curiosity. However, it will no longer be possible to know who has visited your profile if you have activated private mode. To have access to this feature while remaining anonymous, you simply need to subscribe to a premium account. After a free first month, the four plans range from 29.74 to 89.25 euros per month (choosing annual billing saves 20%).