Many of us use Google Drive to keep our files safe and accessible at all times. Every now and then it's not a bad idea to make a backup copy of these and to achieve this quickly and easily, we'll use Google take away in order to export Yes Download all The data of Google drive.
Google Takeout to export and download Drive data
The first thing to do is enter the Google Takeout website. We log in with the same account with which we want to download all the data.
Next, we are going to have to select the products that we are going to export from Google. Like one wants download data from Google Drive, then we will limit the download to them. So the first thing that we are going to do to make it easier and faster, we are going to click on "Deselect All".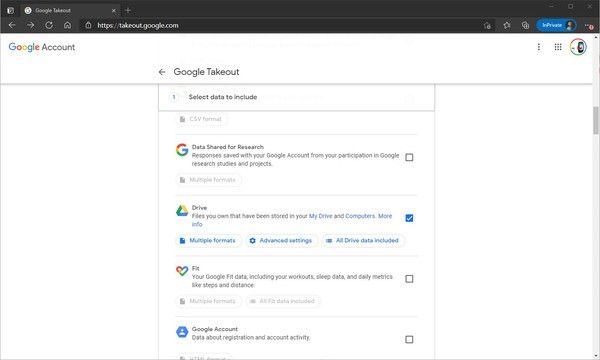 Now we will have to scroll down and put a check mark in Google Drive. You must also click on the button below which says "Several formats".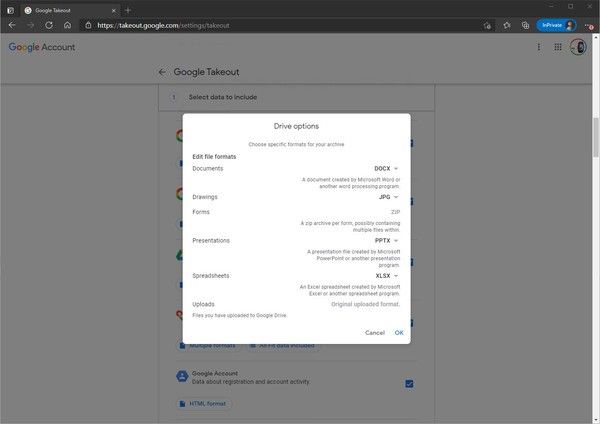 By clicking on "Multiple formats", we will be able to configure the formats we want to download. Usually these are the formats that come from Google Drive like Docs, Sheets, etc. We can also choose whether we download directly to open in Office as Docx for Docs in Word, PPTx for PowerPoint, etc. The last option is to download them in PDF format.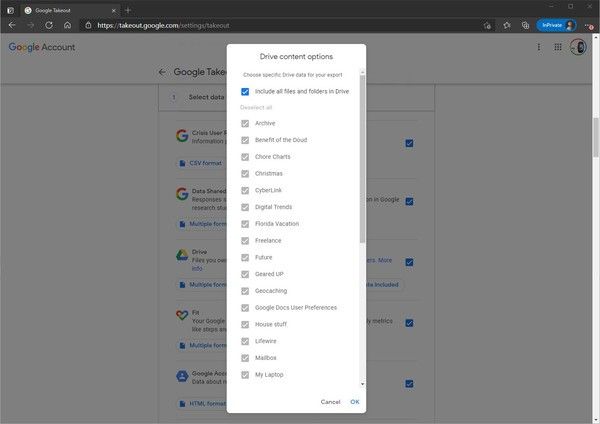 We will also have to click on all data for the included unit. We can choose the files we want to download; We have to take into account that the more folders we select, the longer it will take to download the file, as it will obviously become larger and heavier.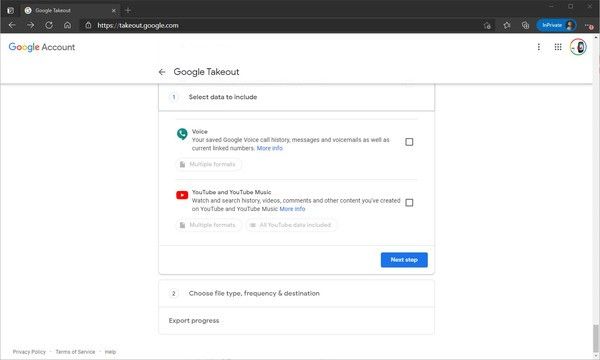 After having configured everything as we want, we will just have to go down and then select "Next step".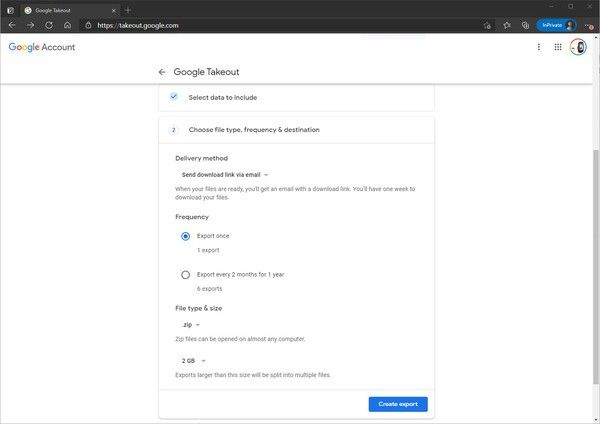 Here we can choose several options: how the file will be delivered, how many times it will be exported, type of export, size, etc.
When we finish the export, we will receive a email notification with a link to download. Depending on the size of it, it may take several hours, so please be patient.
If you don't have too many files to export, stay on the page and it will refresh when finished. You will then be able to download all the files. However, keep in mind that if there are too many files, it may take several hours, so wait for the email.
Share this with your friends!