Samsung Galaxy smartphones come pre-loaded with the Samsung Health fitness app. Now, this app is accessible on both iOS and Android platforms, allowing you to take advantage of its features to maintain a healthy lifestyle in 2023.
Originally developed specifically for Samsung-branded phones, Samsung Health has evolved over the years to accommodate a wider range of devices, including all compatible smartphones, smartwatches, and fitness trackers. In this tutorial, we will mainly focus on installing and configuring this app on your iOS device.
How to configure the different functions on Samsung Health?
We can never say enough about walking, which presents itself as an effective and natural activity for losing weight. With your iOS smartphone equipped with the Samsung Health app, you will be able to count the number of steps you would take each day. This option is generally adopted by Samsung enthusiasts who couldn't resist taking an iPhone, but who still want to use this application made by Samsung.
To set it up on your iPhone, follow these steps:
Find App Store on your home screen and launch it.
Enter "Samsung Health" in the search bar then start the search.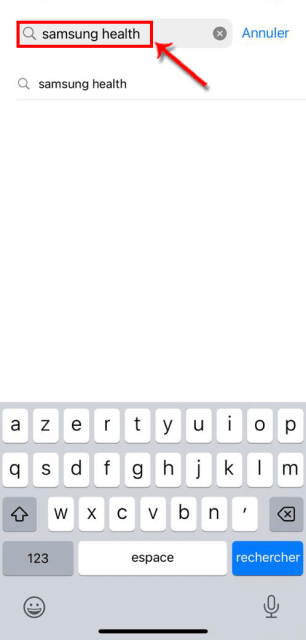 Click "Get" to download the app. After downloading, the app will automatically install on your phone.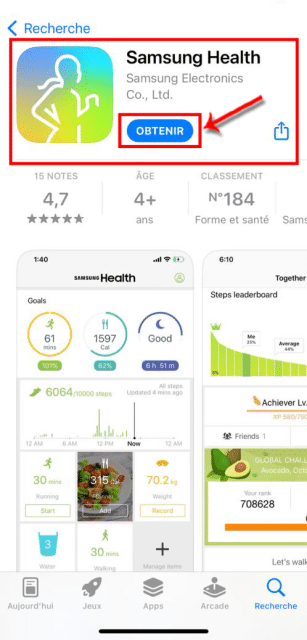 Go to your screen to search for the app and access it.
Wait for the app to load.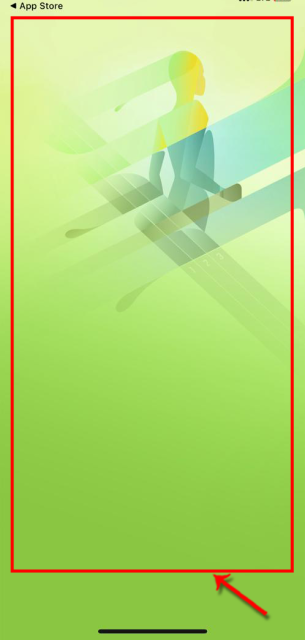 The next page will ask you to create an account or sign in to a Samsung account. In this tutorial, we choose to create a new account. We press "Create an account".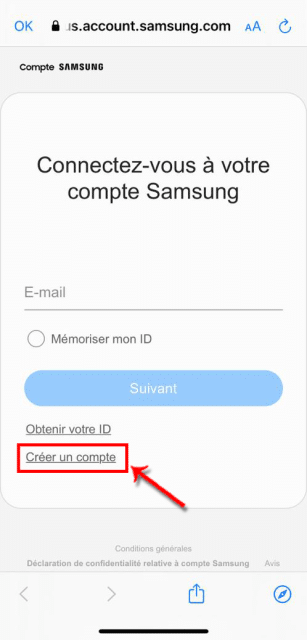 On the new window, check the small boxes in front of the five conditions then click on "Accept" to accept the conditions of use and the privacy policy of the application.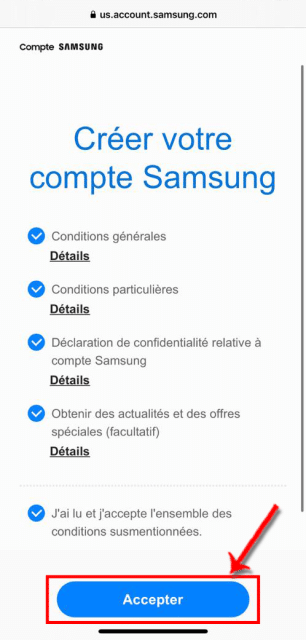 To create an account, enter your e-mail address, define a password and confirm it in the following box, fill in your first name, last name and your date of birth.
Click Next.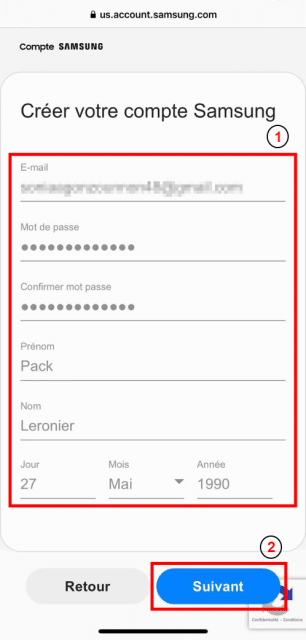 The application will ask you to choose images to show that you are not a robot. Select the required images.
Click on "Validate"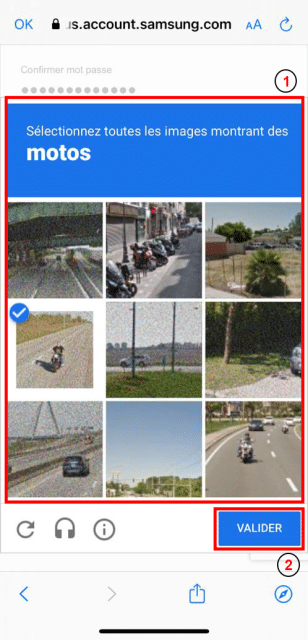 A Verification Code will be sent to the specified email address. Go to your mailbox to find the code.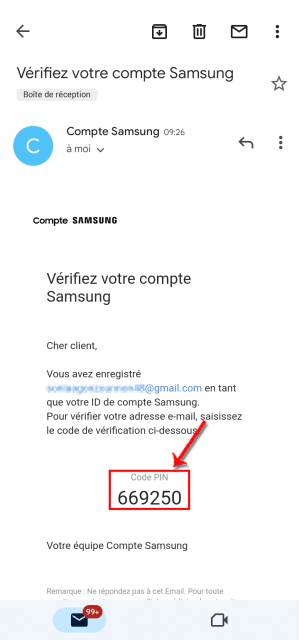 Copy the code and paste it on the new app page.
Click Next.
Tap "OK" to finish creating your Samsung Health account.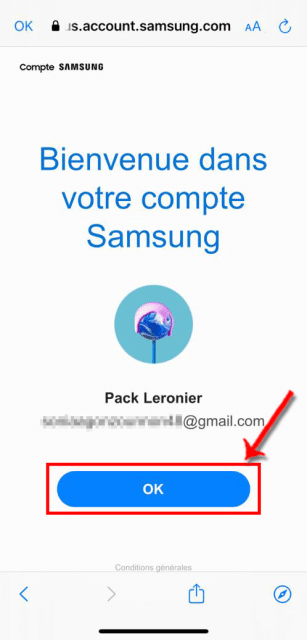 You will automatically be directed to the application's home page. Press the icon indicating your profile at the top right of the window to access your personal data.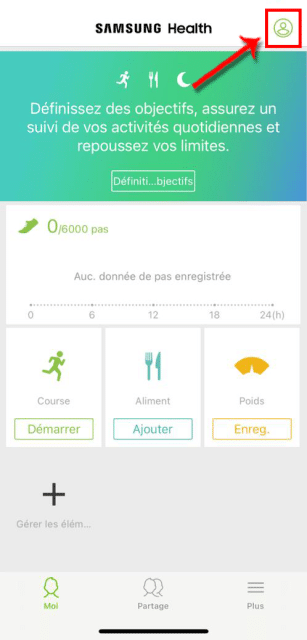 Here is a page in which you must fill in your personal information.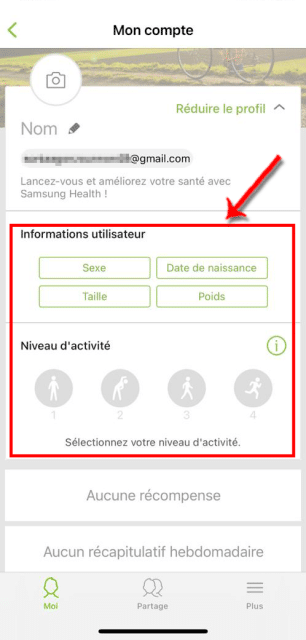 Click on "Date of birth" and fill in your date of birth.
Press OK.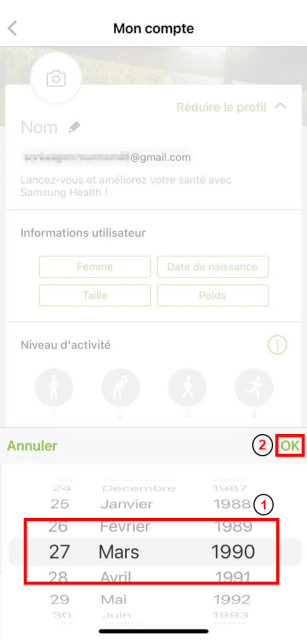 To allow the application to effectively assess your performance, it is important to enter your weight. Click on "Weight" and set it.
Click "OK".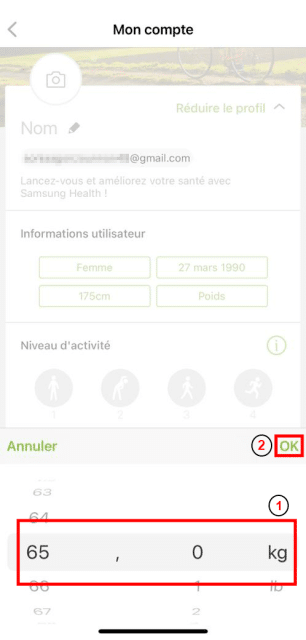 Like the weight, the size is also an important data to be taken into account by the application. Tap "Size" to set your size.
Click OK.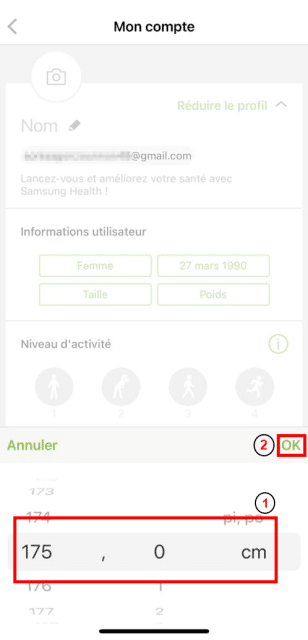 Choose between 1, 2, 3 and 4 to designate your activity level. In this tutorial, we choose level 2. You also have the option of defining your gender on the same interface.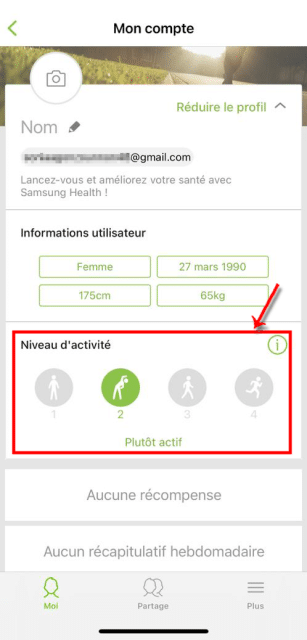 Quit the application and then relaunch it a few seconds later.
The app will ask you if you want to use Bluetooth for new connections. Just click "Close".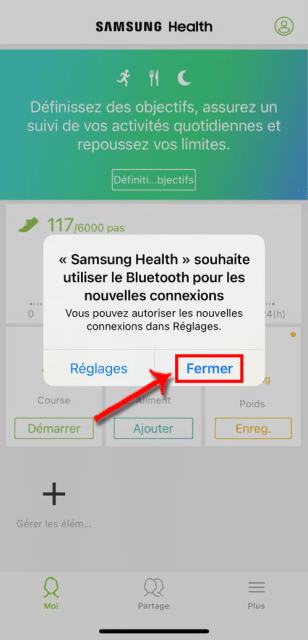 READ ALSO : HOW TO EFFECTIVELY BLOCK ADULT CONTENT ON WINDOWS 11?
On the new window, click on the plus sign with the designation: "Manage items…".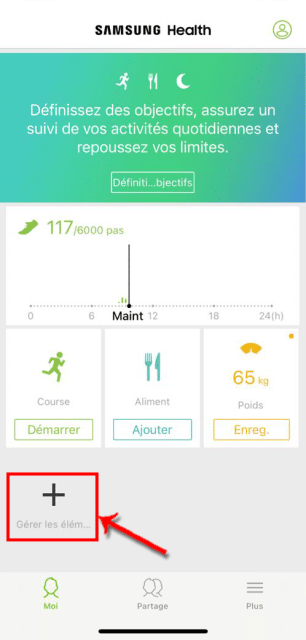 Scroll down the menu and click on "More".
You will see an endless list of activities that you can configure in this application.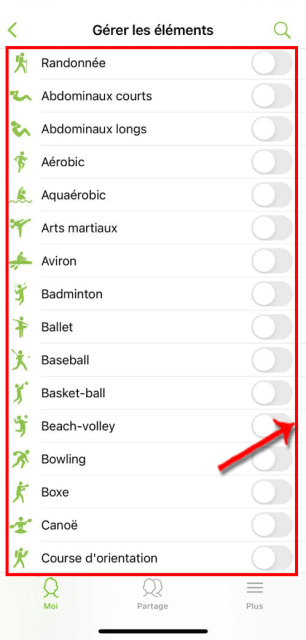 Return to find the page below. Click on "Set…goals" on the part with a colored background to set your daily goals.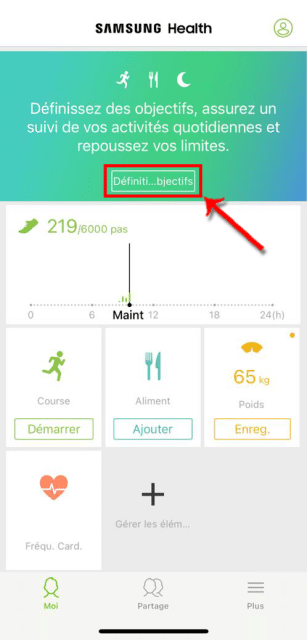 Choose the number of active minutes per day based on your availability. We choose in this tutorial, the default option which is 60 minutes of activity per day.
Click "Next" at the bottom right.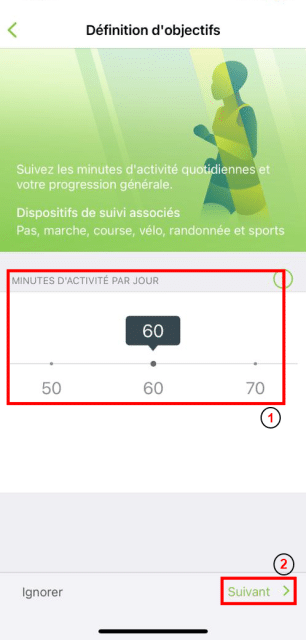 Choose according to your needs, the number of calories you need to lose per day. The application recommends 1621 KCAL per day.
Then click "Next" for further configuration.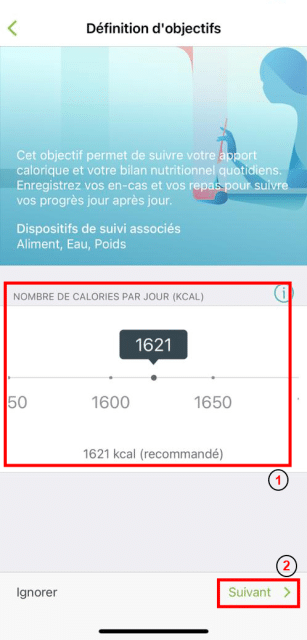 On the next page, the app offers you both bedtime and wake-up time under normal conditions. Note that you can modify these hours. The most important thing is to have an average of 8 hours of sleep each day.
Click "OK" to close the section.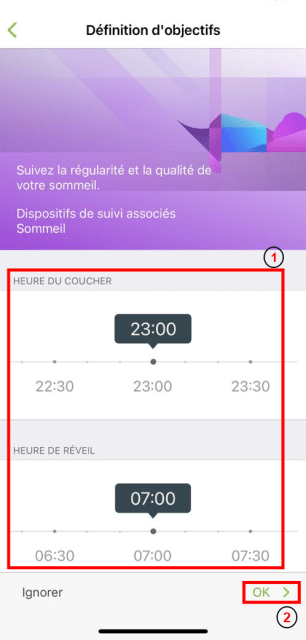 To count your number of daily steps, return to the home page of the application then click on "Start".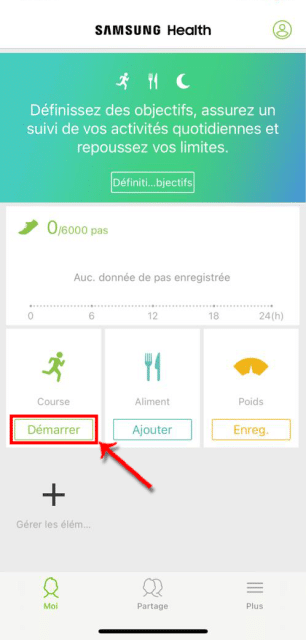 You will see your exact position on the new page that appears and the application that offers you a default distance of 1 km. Click on "Start".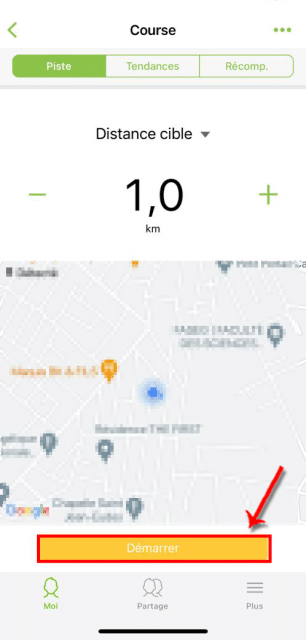 After your movements, press "Pause" to stop or suspend the operation.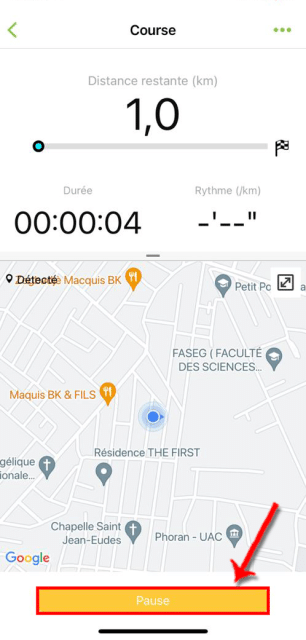 Return to the home page to see the number of steps taken.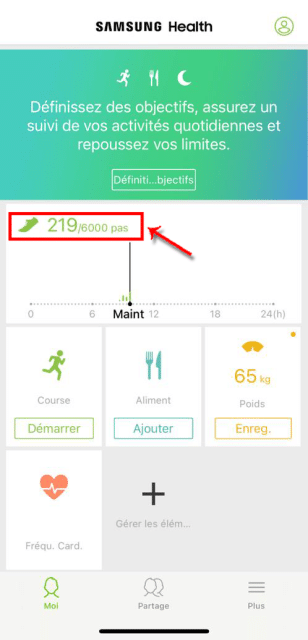 And There you go ! Now you know how to install, configure and use Samsung Health on your iOS phone.