Log in or carry a order of PS5 to Android it's too fast a process thanks to bluetooth. In this way, we can connect our PlayStation 5 controller to our Android device to enjoy, for example, remote play.
We have to keep in mind that, at least for now, Remote Play on Android is not compatible with the PS5 controller. Obviously, this is something that will be resolved in the not-so-distant future. We can also use the remote control to play different android games on our device without any problem.
Use a PS5 controller or a controller on Android
The first thing we will have to do is to simultaneously hold down the "Share" or "Share" buttons and the "PS" button of the DualSense controller, for a few seconds until the LED starts flashing blue. This will put the controller into pairing mode.
We are going to our Android device and we will have to swipe down to enter the quick settings.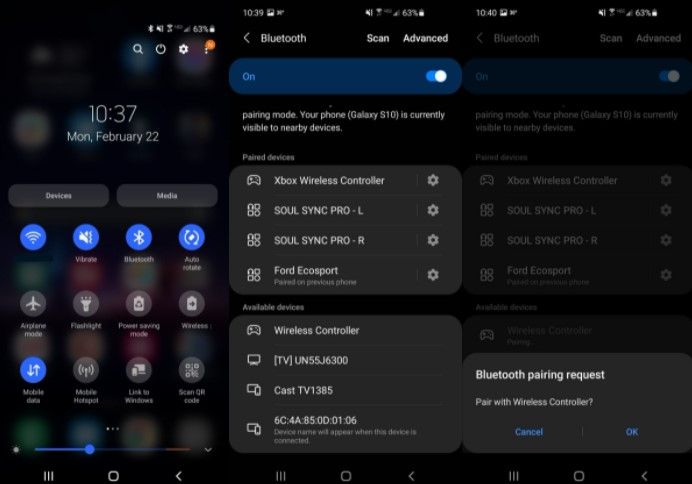 Now we are going to have to click on the Bluetooth icon and activate it. Once activated, we will press and hold our finger on it to access the Bluetooth settings.
Next, we will have to select "Wireless Controller" from the devices that will appear available. In case it does not appear immediately, we will have to press "Scan" to search for nearby bluetooth devices again.
When we select the remote, a pop-up message will appear at the bottom where it will ask us if we really want to pair said remote with the phone, we just click "OK" or "Yes" and that's it.
If it has been properly connected, the DualSense indicator will stop flashing and we can connect PS5 controller on our Android device.
We have to keep in mind that currently DualSense is not compatible with many Android apps, which also happens with Remote Play. While this is to wait for future updates, they will likely add compatibility with the new PlayStation controller. Remote Play, gives us the ability to control our console remotely, as long as we have access to a stable and fast Internet connection.
Share this with your friends!