Kodi comes with an amazing feature that a lot of people don't know about: the web interface. Recently updated to a new version called Chorus2, and the web interface is a great way. In order to control media playback on your Kodi system from another device. If Kodi is installed on your smart TV and you want to control it from your laptop. Or if you have Kodi on your desktop and want to browse your files from your phone as well. Then the web interface makes it really easy and you don't even need to install any software. In this article, we are going to talk about using the Kodi web interface to control Kodi. Let's get started!
Using a VPN
We'll get into all the details of how you use the web interface in a second. However, first we wanted to talk about a security issue when using Kodi. As you may know, Kodi software is free, open source, and completely legal to use. But, many people like to use third-party add-ons with Kodi, such as Covenant, BoB Unleashed, or MP3 Streams. Since these add-ons are developed through third parties, they are not officially approved through Kodi developers. And some of these add-ons may allow you to illegally access copyrighted content.
For this reason, it's important to protect yourself if you're actually using Kodi add-ons. With these add-ons, an unsecured connection is not recommended because it is easy for your ISP to observe your internet activity. If you are caught through these add-ons for streaming content illegally, you could face a fine or prosecution.
NordVPN
NordVPN dramatically improves the capabilities of Kodi and also makes the service safe to use. We don't really mean that Kodi is a malicious app. Only that ISPs and copyright trolls tend to aggressively crack down on Kodi traffic whenever they see it. However, with NordVPN encrypting your connection, no third party will be able to monitor your online activity, not your ISP, the government, or the local hacker for that matter.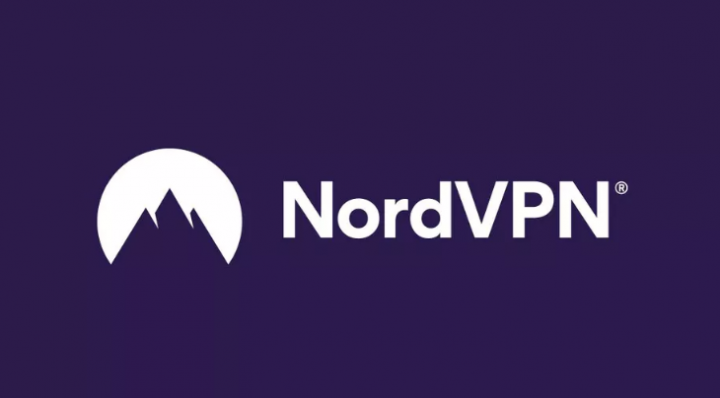 The secret ingredient is NordLynx, a state-of-the-art tunneling protocol that actually uses 256-AES-GCM encryption cipher. To establish secure connections to a network of up to 5,800 servers in 59 countries. Hence, you can redirect your Kodi traffic to these nodes, which have some major advantages. First, you take your ISP out of the equation, shutting down unfair throttling. Second, you can trick websites into serving your content as if you are physically in a different country.
Before you can start using the Kodi web interface, you need to allow remote control of your Kodi system. Here is how you do it:
First, open Kodi and start your homepage
Head toward System (gear icon)
Then go to Service settings
Press on Control
Now activate the setting for Allow remote control via HTTP
Check that the Web interface section that has Kodi web interface – Chorus2 selected
When it's done, all you need to do is find the IP address of your Kodi system. If you don't know your IP address, here's how you can find it as well:
Start on your Kodi homepage
Head toward System (gear icon)
Then head to System information
Look now in the Network section
You will actually see all the information about your Kodi system. Write your IP adress (mainly it looks something like 192.168.1.16) and your port number (it is 8080 by default)
Now you have everything you need to start controlling Kodi through your web browser. Here's how to open the web interface in a browser window:
Open your Web browser (you can use Chrome, Firefox, IE or any other browser. It doesn't matter which one you use)
Type your IP address and also the port number in the address bar, in the format IP address: port. The address you use will mostly look something like 192.168.1.16:8080
Now you will see the web interface actually. You can bookmark the site so you can easily access the web interface later in fact
You can also open a web interface on as many devices as you want. This is handy whenever you have friends and want to let them control Kodi as well. So that they can also put music or videos. Just ask your friends to connect to your wifi network and provide them with the web interface address, and they can control your Kodi as well.
Use the web interface to control Kodi
When you have opened the web interface, you can also start with it to control your Kodi. First, you should be looking at the gray bar at the bottom of the screen. This is where information about the current media playback is displayed. You can also use the back, forward and play or pause buttons on the left to control what is playing. On the right, you'll find volume, repeat, and shuffle control. In the middle, you will also see a thumbnail and description of the media being played.
If you need to use the remote, for example, you want the up and down buttons to let you navigate the Kodi menus. Just tap on the thumbnail of the currently playing media. This brings up a full remote with arrow keys, a select button, a home button, and more.
When you want to put a new song or video, here's how to do it. Look at the far left of the screen, at the white bar on the side. There are icons here for music, movies, TV shows, browser, add-ons, etc. If you click on the music icon, you will see your music collection displayed with a thumbnail for each icon. Here you can organize your music by recently added genres, artists and albums. Once you find the album you want to play, click the thumbnail to see the album details, then click the blue Play button. This will start playing music on your Kodi system.
Further away
You can also do the same to start playing movies or TV shows. In that case, just use the movie or TV show icons to browse your video collections. Tap a thumbnail to see more details about any movie or episode and tap the blue Play button to start playing.
Finally, a really useful feature is the add-ons section. With this, you can actually browse and open files even from add-ons using the web interface. To do this, start by clicking on the add-ons icon on the far left. You will see a list of thumbnails for all of your add-ons. When you tap on a tile, you will also be able to navigate the submenus of that add-on from the web interface. You can select a new song from the media to start playing or change your settings from the web interface.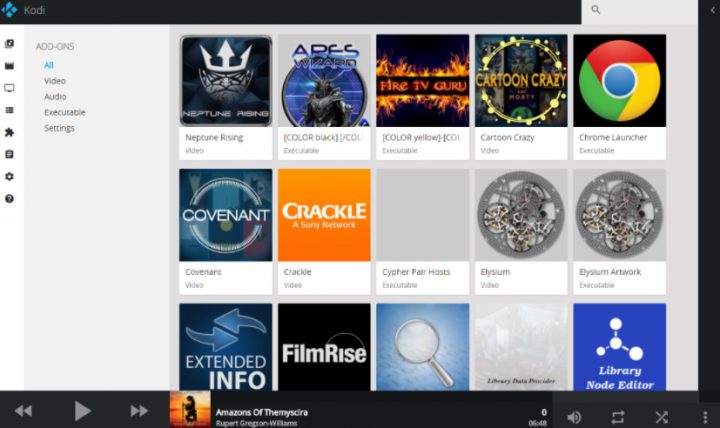 A few other handy web interface features you should know: At the top right is basically a search bar. You can use it anytime to search through your video and audio files. So it's a great way to find something fast. On the far right is a black box that also displays your current queue of upcoming items to play. You can also use the three superimposed dots icon to control this queue. Such as erasing or refreshing the playlist. There is even an option to save the playlist for later if you want. Party mode is also a way to play a random selection of your shuffle music.
Finally, you can customize the web interface and change many settings of the interface and your Kodi system with the settings icon on the far left. Pressing it will bring up the full settings menu for you to browse.
Conclusion
Okay, that was all folks! I hope you enjoy this article and that it is useful to you as well. Give us your opinion on it. Also, if you have other questions and issues related to this article. So let us know in the comments section below. We will get back to you shortly.
Have a nice day!