The Apple TV remote could be the worst remote for a streaming device. It's thin, uncomfortable to hold, and incredibly easy to lose.
So how do you control your Apple TV when you have lost it? There are several ways, and they are all fairly easy to understand.
How to control your Apple TV without the remote
While you can control your Apple TV without your Siri Remote, you can't turn it on without it. Unless you do some quick wiring. If you walk to the back of your Apple TV and unplug it and then plug it back in, you'll turn on your Apple TV.
Then there are two ways to control your Apple TV. The first is to download the Apple TV Remote app for iPhone. The set-up is quite simple.
1) Download the app from the App Store.
2) Make sure your iOS device is on the same Wi-Fi as your Apple TV.
3) Open the Apple TV Remote app.
4) Press Add Apple TV.
5) Enter the four-digit code that appears on your TV in the app.
From there, you'll be able to do whatever you can do with the remote with the app – except, you know, turn it on or off.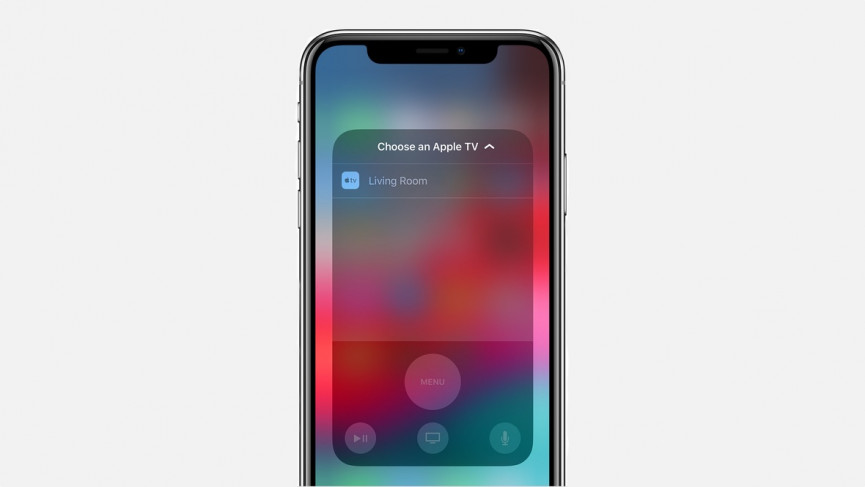 The other way to control your Apple TV is a little easier: use the Control Center in the Remote app. To add the Remote app to Control Center, follow these steps.
1) Go to Settings.
2) Choose Control center.
3) Press Customize controls.
4) Press + to add a control.
5) Choose Apple TV remote.
Then you just need to swipe down on the top right corner and click on the Apple TV Remote logo. When that appears, you will need to choose your Apple TV and then you will be able to scroll, click, and play / pause.
---