Making a video call can be a lot of fun. But if we learn how to use 3D facial effects in Zoom, they can obviously be a lot more fun. In this article we will see how to apply 3d facial effects in one of the most used applications of the moment for making video calls.
As of last year, zoom has seen significant growth in user numbers and it's no wonder. The app is comfortable enough for making video calls, with pretty decent picture and sound quality. Although it has other options, such as the use of 3D zoom effects on the face.
The first thing we need to have is the latest version of zoom installed on our computer. Next thing we'll do is make a video call like we normally would. Once the video call is started, we will need to click on the "Stop video" icon.
A small menu appears with a few options. Two options will appear practically together "Choose Virtual Background" and "Choose Video Filter" Clicking on one of these options brings us to the same section.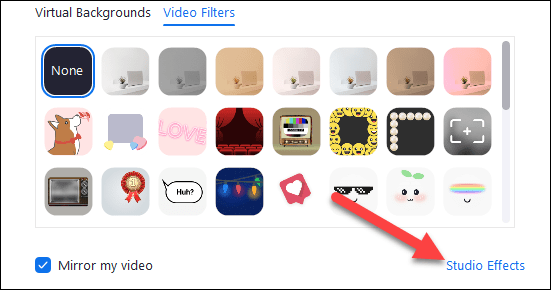 In this section, we'll take a look at virtual backgrounds and video filters. But we're going to click on the "Studio Effects" option at the bottom right of the screen. The first time we open this option, we will be asked to download additional files. We just accept and wait for it to end.
The effects of the study have three sections: eyebrows, mustache and beard and lip color. We will have to select the one we want to automatically apply it on our face.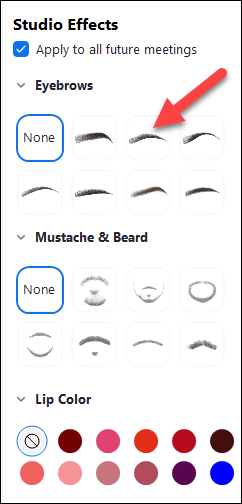 When you select eyebrow or facial hair effects, the color options appear below. We will have to click on one of the colors, although we can also select the color wheel to be able to configure a specific color. You can even adjust the transparency of the effect.
If you want these effects to apply to all video calls you make automatically. All you need to do is check the option "Apply to all future meetings".
Once you are done, just click on "Close". Effects are applied as we modify them, that is, in real time.
And that would be all you would have to do to use the 3D facial effects in Zoom, as you can see it is extremely easy and although at the moment it does not have a great variety of options it does. definitely gives a very fun touch to video calls.
Share this with your friends!