Windows 11 has just been released and everyone seems to be rushing to get their hands on the new update. Over the past few months, Microsoft has been aggressively testing and posting updates to Insider channels to get it ready for the final release. Now that the stable version is available to the public, here are 4 complete ways to upgrade your PC. Let's get started.
Update Windows 10 to Windows 11
Before you begin, you will need a few things to upgrade your system to Windows 11. Make sure that all of these are in the bag and that you are good to go.
First of all, your PC should meet the system requirements for an upgrade to Windows 11. There has been a lot of controversy over why there is a requirement for things like TPM 2.0 and Secure Boot, but Microsoft nonetheless upheld its decision.
You can see if your PC is compatible with Windows 11 by running Microsoft's PC Health app. You should receive the following message after running System Checker.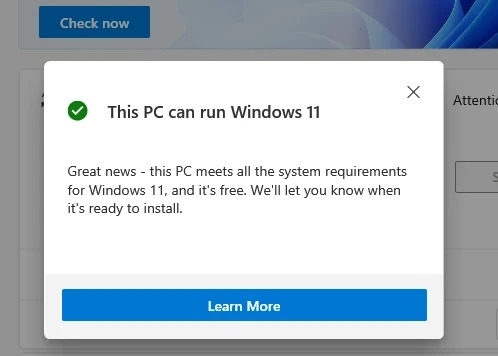 How to upgrade to Windows 11 (3 methods)
Now that you have everything you need to upgrade to Windows 11, let's start with the process.
Method 1: Using Windows Update on Windows 10
After October 5, 2021, you can simply check for the update on your Windows 10 PC.
Press on Windows key + ito open the settings on your Windows 10 PC. Then click on Bet To day and security then on Windows Update. Now click on Check for updates.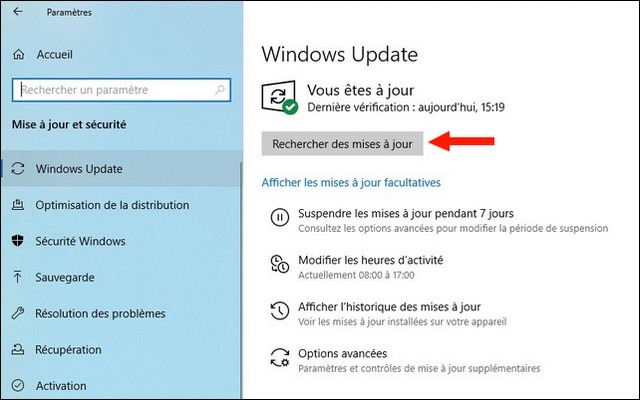 If Windows 11 is available for your PC, the download will begin.
That's all.
Method 2: use the Windows 11 installation wizard
Microsoft has released a dedicated utility to help you upgrade to Windows 11 from Windows 10. The new installation wizard is the recommended method for upgrading to Windows 11, it will help you preserve all your data and apps which is a huge plus. Keep in mind that this utility only works for Windows 10 users, not for Insider program users.
Here is a step-by-step guide to help you use the installation wizard to upgrade to Windows 11.
If you are a Windows 11 insider, you can use the ISO method below instead to install the stable version of Windows 11 on your PC.
Method 3: Install Windows 11 from ISO or USB Flash Drive
If you're using Windows 11 Insider Preview or just want to update from an ISO, you can do that as well. As always, Microsoft has linked all of the latest ISOs available on their download page, which can then be used to directly mount and upgrade or to create a bootable USB drive.
We recommend that you keep your license key handy and back up your data if you need to format your drive. On an added note, you should also back up your eSupport record if you have a pre-built PC or laptop. Depending on your manufacturer, you may be charged for this folder if you need to replace it in the future, as it sometimes contains paid software that can only be licensed once by your OEM.
(FAQ)
Will Windows 11 be a free update?
If you are running Windows 10 on your system, Windows 11 will be a free upgrade for you. Of course, your PC must first meet the system requirements.
Can we download Windows 11 now?
Yes, Windows 11 can be downloaded now. Microsoft recently released the official stable version to the public and you can upgrade your PC using any of the relevant guides above depending on your setup.
Can I upgrade my Windows 10 to 11?
Yes, you can easily switch from Windows 10 to Windows 11. Refer to one of the methods in our guide above for how.
Does Windows 11 still require TPM 2.0 and Secure Boot?
Yes, Windows 11 still requires TPM 2.0 and Secure Boot. Sometimes you can enable TPM 2.0 in your BIOS or if your motherboard did not have the chip installed, you may be able to install one using an aftermarket replacement. In some cases, you may still be able to upgrade to Windows 11 if your PC meets the basic requirements but does not have any of these features. While its downsides are still being debated, for now, it looks like you'll lose all official security patches and updates in the future.
Can you still bypass Windows 11 TPM and Secure Boot requirements?
No, for now it looks like replacing the .wim in a Windows 10 image doesn't circumvent the requirements, nor does replacing appraisersrs.dll in the ISO. We expect there will be a few workarounds available in the future and will update this post with the same. Fortunately, you can update on PCs that meet the basic requirements but don't have TPM, Secure Boot, or both.
Do I need to enable Secure Boot and TPM before updating my PC?
Yes, you will need to enable both of these features to pass the initial verification. If TPM or Secure Boot is disabled, Windows 11 will fail the verification process and display an error stating that your PC is not compatible with your operating system.
Windows update stuck at 100% Download / Install: what to do?
In these cases, you can remove your downloaded software update by going to the following directory and deleting all the files in it. You can then recheck for updates in Windows Update and upgrade to Windows 11 as planned.
C:WindowsSoftwareDistributionDownload
We hope you were able to upgrade to Windows 11 easily using the guide above. If any method doesn't work for you, please leave some details in the comments section below.