One thing that is always recommended is to keep apps up to date for security reasons, especially when we are talking about the browser where we deal with a lot of sensitive information. In today's article we will see how to update Safari on Mac.
Always keep Safari up to date
Usually, when new Safari features are released, macOS is also updated and this happens automatically so that we don't have to worry much about it.
However, sometimes small updates are released for Safari without the need to install the new version of the operating system. For example, although Safari 14.0 came in macOS Big Sur, users who were still using macOS Catalina could update it without a problem.
In turn, Apple provides quite frequent security updates and it is precisely for this reason that we recommend that you always keep it up to date.
Update Safari on Mac from System Preferences
To update Safari, we will have to use the function of Software update, which we can find in System Preferences. For this we will have to click on the Apple icon in the upper left corner of the screen. A small menu will appear where we will have to choose "System Preferences".
Then a new window opens and we will look for the option "Software update".

In this section we will see all the updates available for the applications that we have on our Mac.
We can install the latest version of the operating system (if available) with Safari, just click "Update now". If you only want to update Safari, then you will need to click "More Info" just below the update description.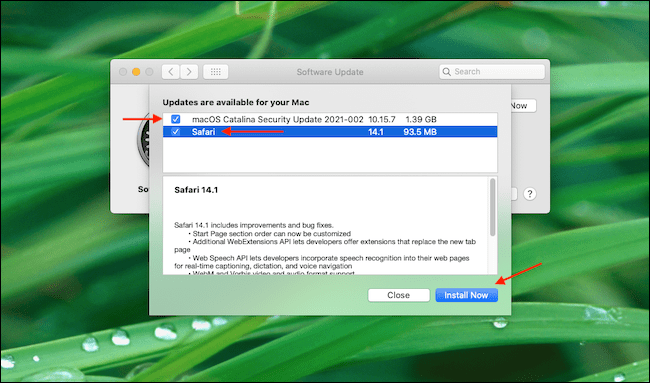 A small window will appear where it shows us everything that can be updated on our Mac. So, we just uncheck what we don't want to be updated and check what is. After that we click on "Install Now" and that's it.
Obviously we will have to wait until it is download and install the update, a process that can take some time. However, we can close everything without any problem.
It is always advisable to have the auto update feature to keep up to date as soon as new updates come out.
Share this with your friends!