Sometimes it's possible that for work, study, and even just curiosity, you want to take your texts to the next level. Well, it can be a little frustrating at first to find a way to grab attention with your texts, or at least solve those words or phrases that require more than the keyboard of a lifetime. Against this we show you how write special characters in PC with Windows operating system.
What happens is that in some situations you will have to type letters from other languages, or even more specific characters. Additionally, special characters, also known as diacritics, may be more common in some languages, but that doesn't prevent Spanish speakers from being able to use them. Fortunately, adding them to your documents won't take more than a few seconds.
Write special characters on Windows 10 PC
At this point we can say that Windows 10 has a huge variety of functions that are hidden, to call it somehow. One of these is the writing of symbols and special characters. To be able to write using them, several mechanisms are available. We have to see which one convinces us the most.
Using the character map
To activate the character map that Microsoft provides us in Windows, we have to press the classic Windows keyboard shortcut + R. When the Run dialog box appears, we write "charmap" in it and click OK. When it opens, you can choose one of the many publicly available sources.
Even if you pay a little attention, you'll see an advanced view box, and you can even take advantage of the search box to enter a particular symbol. Each time you click on one of them, you will see a previous magnified image, which will prevent you from confusing one for the other. When you are convinced, you need to click on Select and later on Copy. It will automatically be copied to the clipboard and you can add it.
Using the touch keyboard
Although we don't have a touchscreen on our computer, there's a good chance that we know that the Windows 10 touch keyboard can help us write accented letters, in addition to adding symbols or emojis to texts. . To activate this solution, you need to right click on the taskbar and select "Show touch keyboard button". At that time, that extra button will appear in the taskbar, so open it.
Once opened, you have special characters, especially accented letters. You can click them periodically to see them in your documents. You will even see some interesting suggestions.
On the other hand, if you want symbols, you must click on the "& 123" button on the numeric keypad. Also, keep in mind that you can find several other character tabs with the Omega symbol button. Try them out!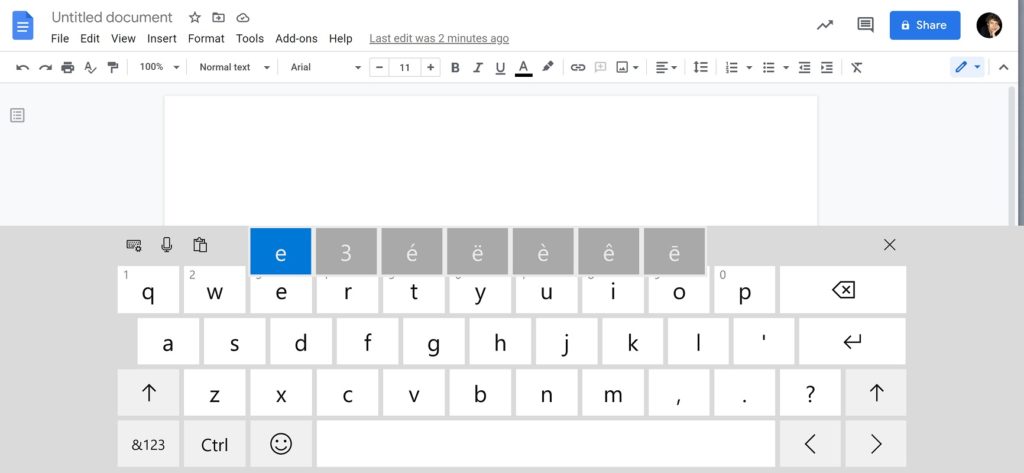 Using the Windows emoji panel
Another solution when writing special characters on Windows PC is to use the operating system emoji panel. The Windows emoji panel is one of the most useful but lesser-known tools in this environment. To join our cause, we have to press the Windows key +., The dot on the keyboard. Immediately a window divided into three spaces with different elements will open.
In the first are the emojis; in the second the Kaomoji, a sort of predecessor of these; and in the third, the symbols of the system, such as general punctuation marks, currency symbols, Latin symbols and many others. Just click on the one you want to appear in your text.
Using Alt key codes
This is surely the most common option if we intend to write special characters on a Windows PC. It should be specified, anyway, that you must have a separate numeric keypad.
For the rest, everything consists in pressing, at the same time, the Alt key with this combination which supposes the symbol or special character which concerns us. Beyond that, you can see what they are on the internet, since we are referring to the hundreds of combinations that open up before us with this simple trick.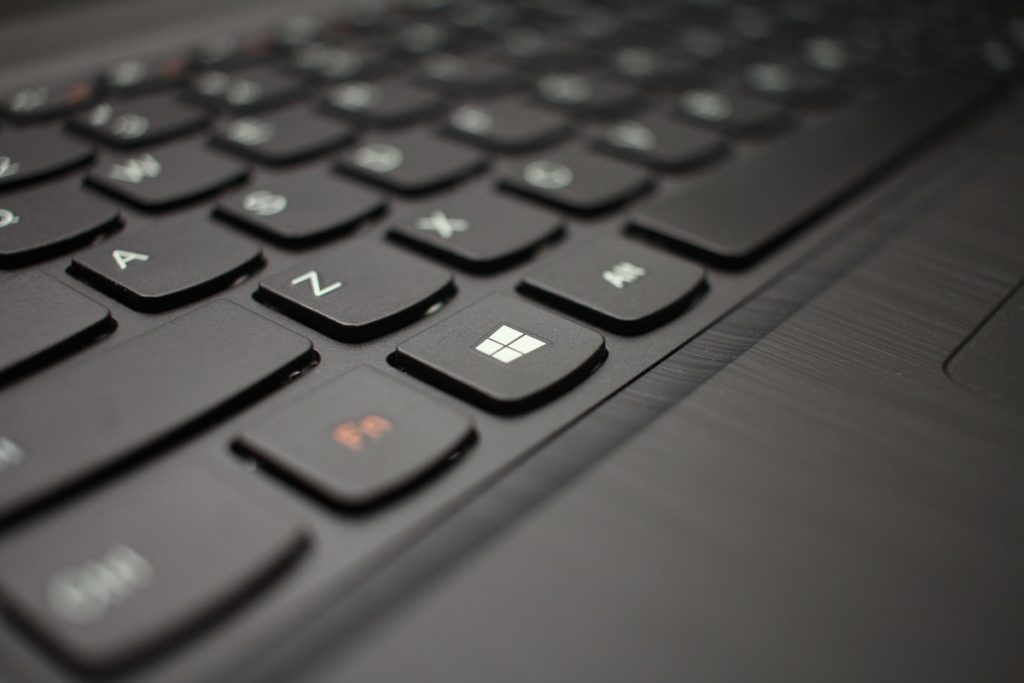 Using Microsoft Word
Microsoft Word is the most popular word processor on the planet, although it's true that most of us only perform a handful of its potential actions. As proof, this software also has its own menu of symbols. We can see this from the Insert, Symbols and More symbols.
There we can choose the type of font we want for our text. From Subset there is a good variety of symbols that will give more color to the documents we are developing. You just have to indicate which of them you want, with the Insert command.
Share this with your friends!