It is possible to write much faster from the Microsoft application. For this we must Activate and uses predictions of text at Word. It's something quite simple and once we get used to using them we can save a lot of time.
Using text predictions is really easy, we are a little used to this kind of functions thanks to mobile devices. In Word, we can do something similar quite easily. The text prediction feature in Word is turned on by default.
However, we'll see how we can turn it on or off in case you don't want to use the feature in question, it's something pretty straightforward.
Enable text predictions in Microsoft Word
This feature is enabled by default. However, let's see how we can confirm that the function is active and how to deactivate it in case you prefer.
In the status bar we should see a caption that says "Text predictions", we will have to click on it to open the configuration menu directly in its Word options. Alternatively, we can go from File> Options> Advanced.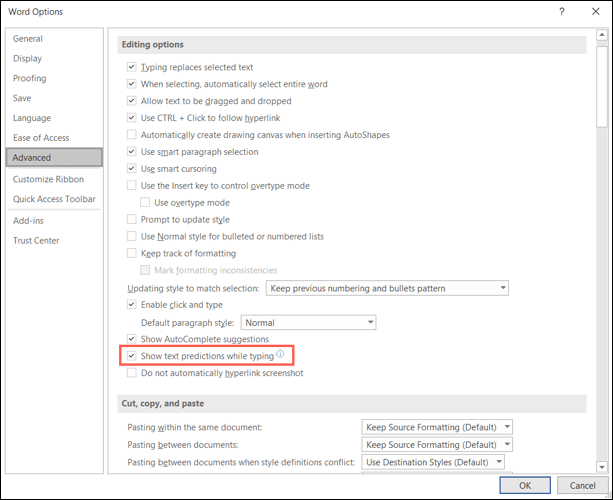 We are going to the Editing Options section and we will have to check the box "Show text predictions when writing" here, we will activate the function and then we just click "OK".
So to be able to activate or deactivate the text predictions, it will simply be necessary to uncheck or check the option "Suggest words or sentences while I write".
Once the text predictions are active, it is extremely easy to use them. The only thing we're going to do is type in, as usual and when the predictions are available we'll see some grayed out text appear.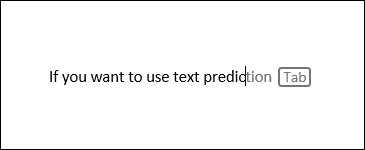 When we see the text grayed out, we can read the suggested sentence or word, we will just have to press the Tab key to confirm and that's it.
Remember, if you have any questions on how to enable and use text predictions in Microsoft Word, you can leave them in the comment box that you will find a little further down.
Share this with your friends!