Siri is a useful and helpful voice assistant, but for some reason some users prefer to turn it off on their iPhone or iPad. Rest assured, it's as easy to turn off Siri as it is to turn it on or back on. The process only takes a few seconds, and here's how.
Apple claimed in January 2018 that more than 500 million people in the world address Siri at least once a month. This is approximately 125 million more than the figure previously announced in June 2017. This shows that the number of users is constantly increasing. But compared to the 1.3 billion active devices just talking about iPhones, this means that hundreds of millions of people do not find the voice assistant useful on a daily basis and many prefer turn off Siri.
How to turn off Siri on iPhone and iPad?
It's easy to turn off Siri completely on your iPhone or iPad. Everything is done in two steps, which turn out to be the same no matter what device or system you are using. Here is how to do it.
Go to Settings > Siri and search
Uncheck Say Siri by swinging the tab to the left
Uncheck Side button for Siri by swinging the tab to the left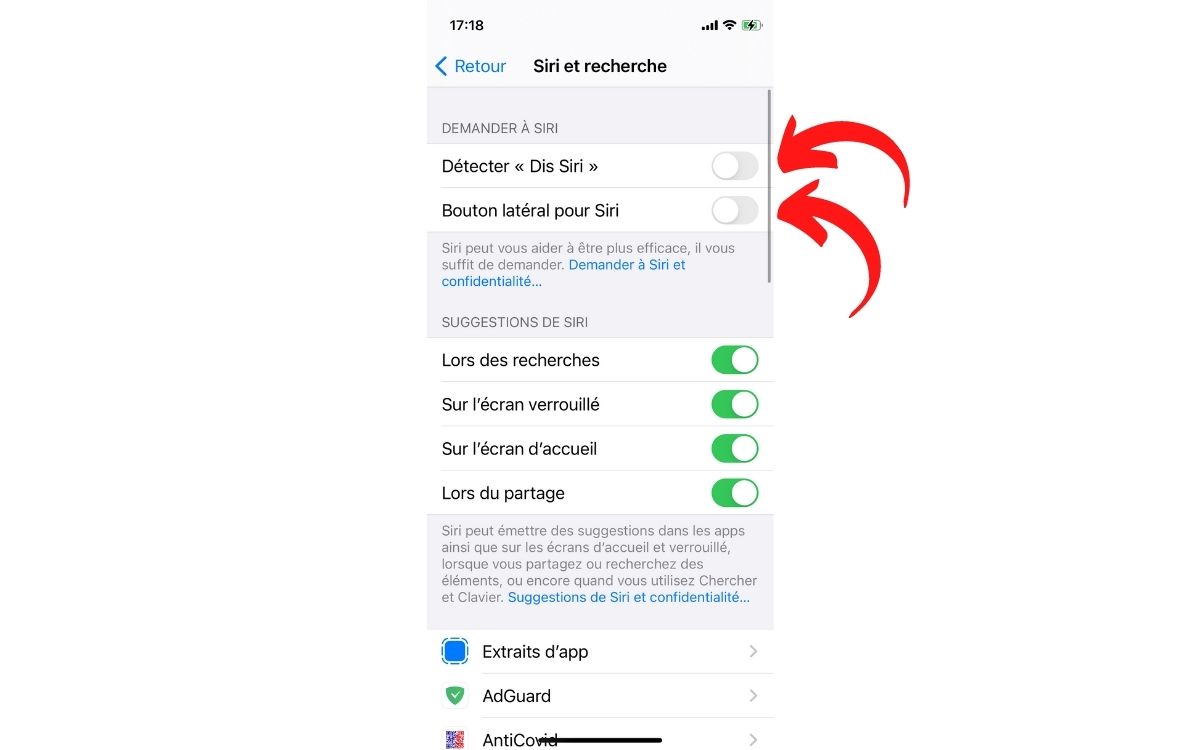 A message will ask for your confirmation. Press on Disable Siri in the dialog box that opens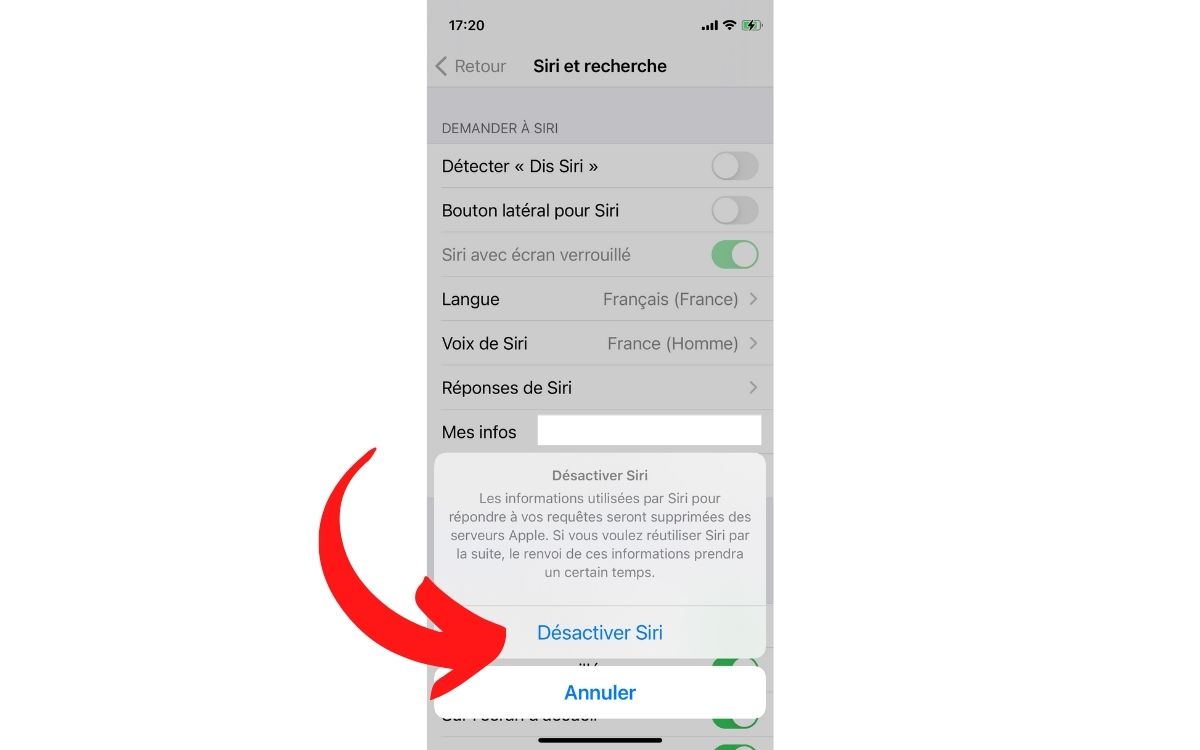 That's it, Apple's personal assistant will normally be disabled from your iPhone or iPad. To reactivate it, it will be enough simply to redo its steps but in reverse. In other words, to go into Settings > Siri and search then reactivate it.