Social media comments can be good or bad. Something positive is that it is possible deactivate or deactivate The comments at Instagram in an extremely simple way. This way, we will not only prevent people from commenting on our posts, we will also hide comments that have already been made.
There is no option to be able to turn off or off all comments for all the posts we made on Instagram at the same time. The option that remains for us in this regard is to make our profile private, but it is not a great solution either.
However, we can do it individually. For this we will have to go to the post where we want to disable comments from our mobile device.
Once we have found our own post, we will need to go to the top right corner of it and click on the button with the three dots.

When we do, a small menu will appear with a few options, one of which is precisely "Disable comments".

The rubric of comments will disappear automatically and no one will be able to access it, you won't even be able to see the comments that were made previously, let alone post less.

This option can be reversed whenever you want. The only thing we will have to do is simply click on the three dots that are in the upper right part of the post as we did previously and the option "Enable comments" will appear.
On many occasions we want to make a post and we don't want you to leave comments on it. Fortunately, the social network allows us to disable comments before making the post in question.

After configuring the entire post, we will move to the "New Post" screen where we can write a title and tag users. Here we will have to select the "Advanced Settings" option which is located at the bottom of the screen.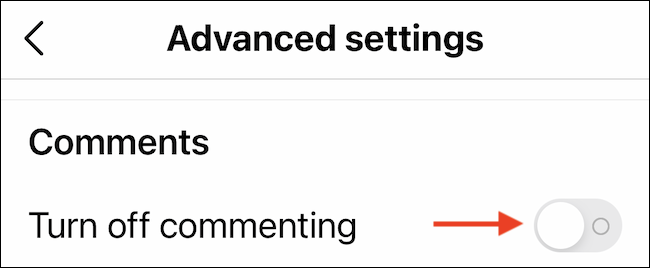 In this section, we will have to activate the option "Disable comments" and we will press the button to go back.

Once we have done that, all that remains is to click on the "Share" button to be able to publish. No one will be able to comment in the same.
In case you want to enable comments for said post later on, you will just have to follow the steps that we leave a bit above.
Share this with your friends!