You are working on your computer, as usual. You suddenly bring a window too close to the edge of the screen and it's maximized. Isn't that boring? To avoid this, it is better deactivate the automatic adjustment at the Windows of the Windows 10 and doing it is extremely easy.
By disabling this option, we can prevent windows from being maximized automatically in Windows 10. Basically we control windows, which means we can place them anywhere we want, even near the edge of the screen without changing their size.
Why windows are automatically maximized or adjusted
Usually this happens when we move a window to the edge of the screen with a window. All of a sudden it gets maximized and that is due to a feature in Windows 10 called Instant Assistance. It allows windows to quickly adjust to fill the available empty spaces without having to resize them one by one.
Sometimes this can be helpful. However, in a lot of cases this can be a headache. Especially when we need to host windows in a specific way on our computer.
Fortunately, there is a way to turn off "Snap Assist" in Windows 10 and we'll take you step by step through everything you need to know to be able to turn it off.
The first thing we will have to do is enter "Windows Settings", this can be done by pressing "Start" and then clicking on the gear icon on the left side. We can also enter the operating system configuration by pressing Windows + i.
A new window will open where we will have to click on "System".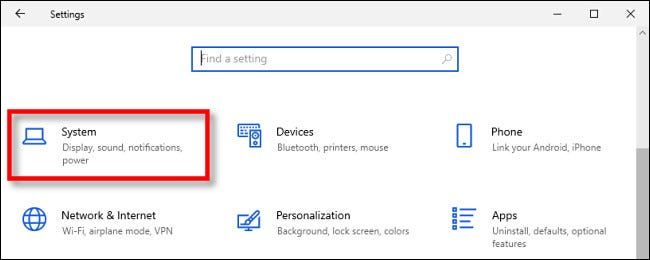 In the system configuration we will have to go to the option "Multitasking" which is located in the left sidebar. Here we just have to uncheck the option "Dock windows", we will click on it and it will be disabled.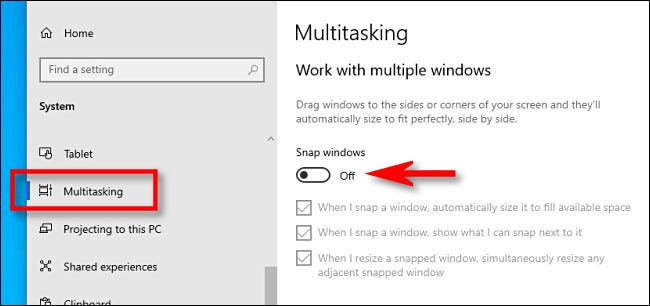 After that, we can close the configuration window. From now on, we'll be able to place windows anywhere on the screen without them trying to fit together to take up empty spaces.
As you will see, it is quite simple and with just a few steps you can fix this annoying problem. In case you have any doubts on how to turn off automatic adjustment of Windows 10. You can leave it in the comment box which you will find a bit below and we will be happy to help you in whatever is needed. .
Share this with your friends!