Since March 2021, Apple has offered a tool for transferring images and videos stored in iCloud to Google Photos. Here's how, in a few easy steps.
Apple just launched a new tool which allows users to transfer their iCloud Photos content (photos and videos) to another service, Google Photos. The process doesn't remove any content from iCloud – it just transfers a copy of a user's photos and videos to Google's service.
However, Smart Albums, Live Photos, RAW images, and some other types of formats are currently not supported. Additionally, users will need two-factor authentication on their Apple ID and a Google Photos account with enough storage space to accommodate iCloud content (Apple recommends 2GB). The transfer finally takes between three and seven days.
How to transfer your iCloud Photos content to Google Photos?
Some preliminary steps before you start:
Make sure you are logged into your google account,
Make sure you have two-factor authentication on your Apple ID.
Here's how to transfer your iCloud Photos content to Google Photos.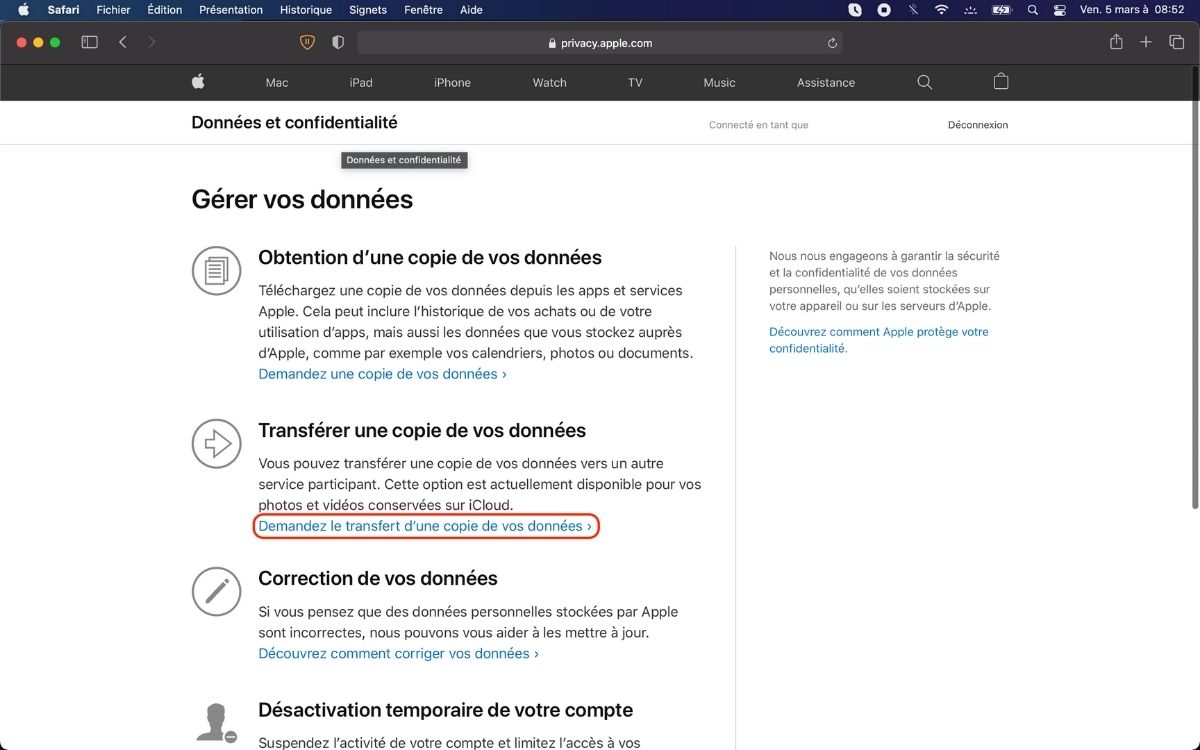 Click on " Select a destination "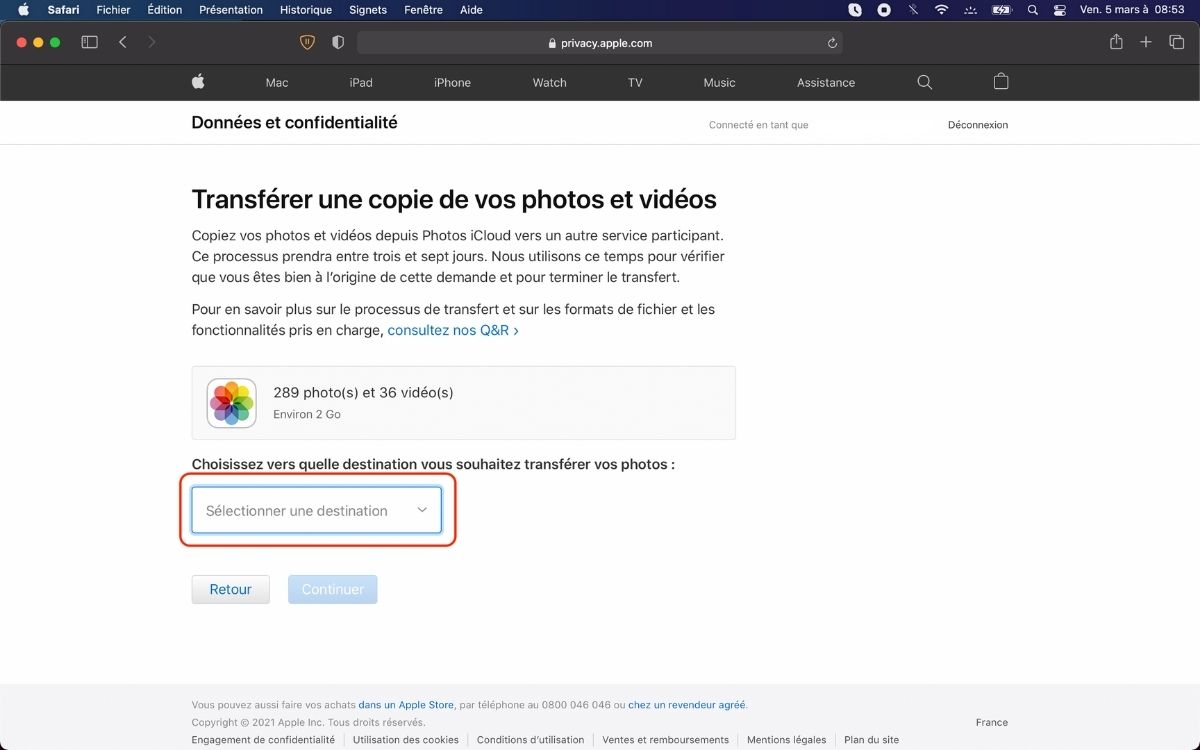 Check what you want to transfer (Photos or Videos, or both) then click " Continue ".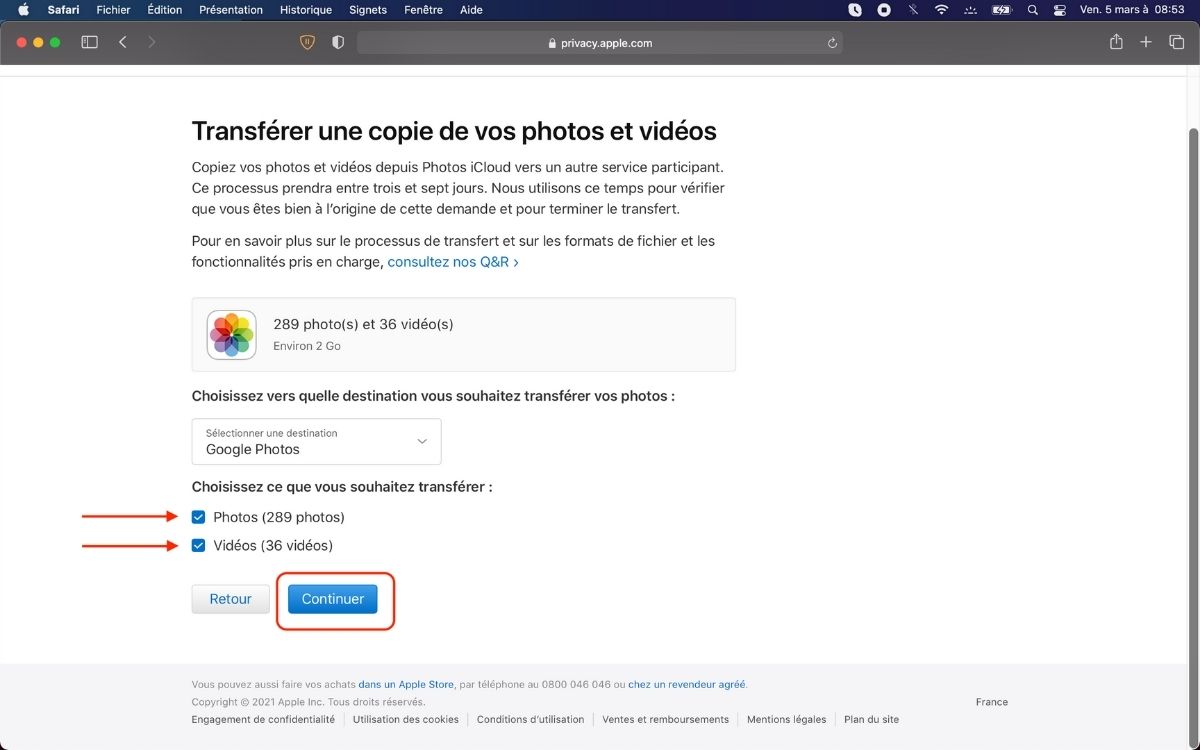 A Google window will open. Here you can find the terms of use for the service, which we recommend that you read. Click on " To allow "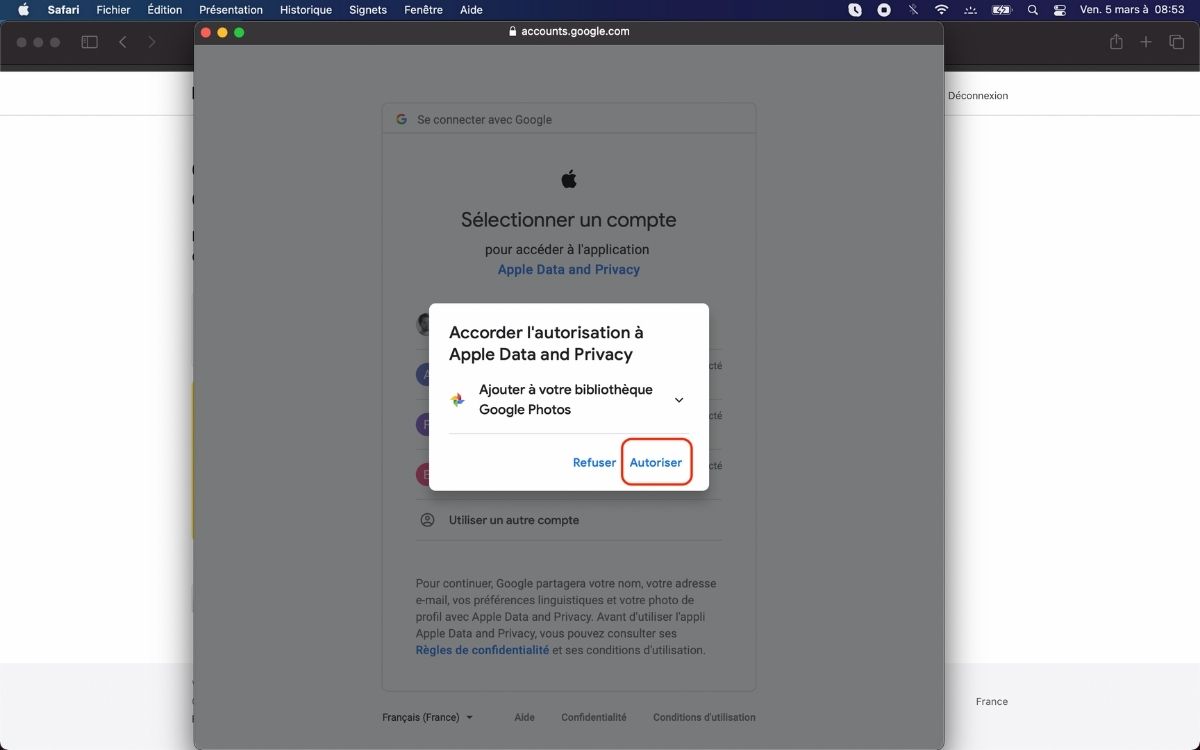 Apple will ask you if you want to allow Apple Data and Privacy to transfer your data to Google Photos. You can also read the privacy rules here. Click on " To allow "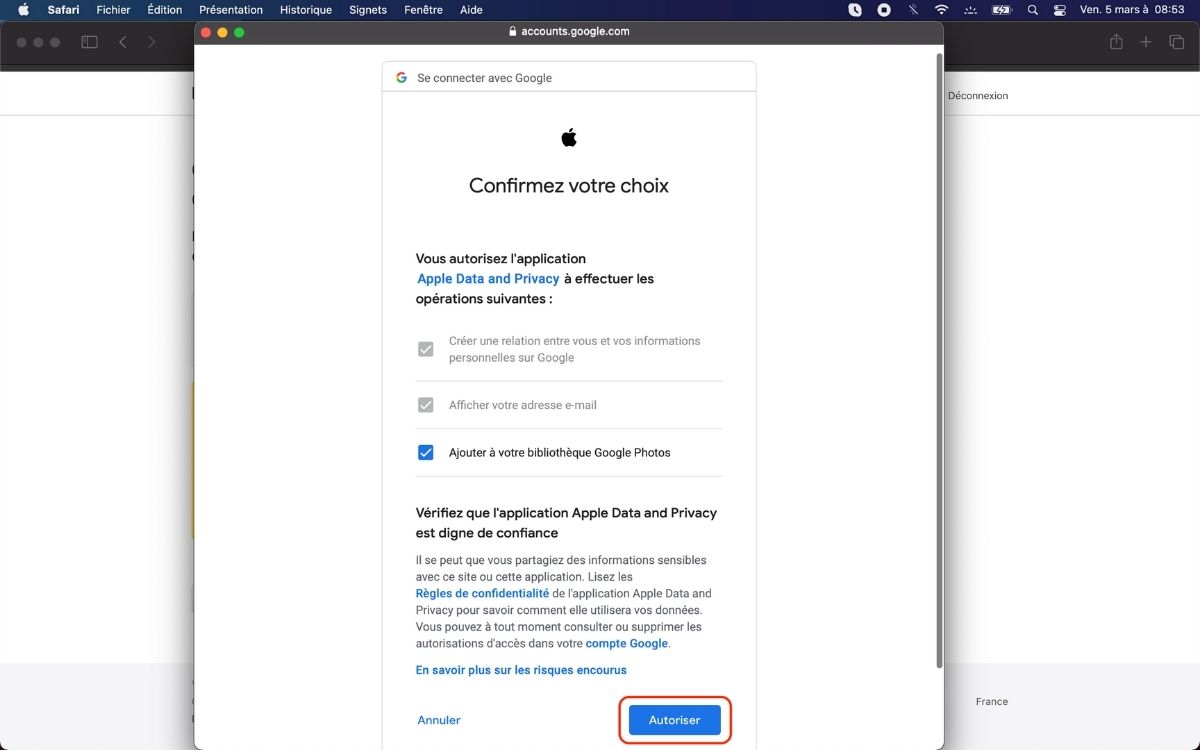 You are back on privacy.apple.com. You will be able to see the number of photos and videos that are about to be transferred. Click on " Confirm transfers To complete the operation.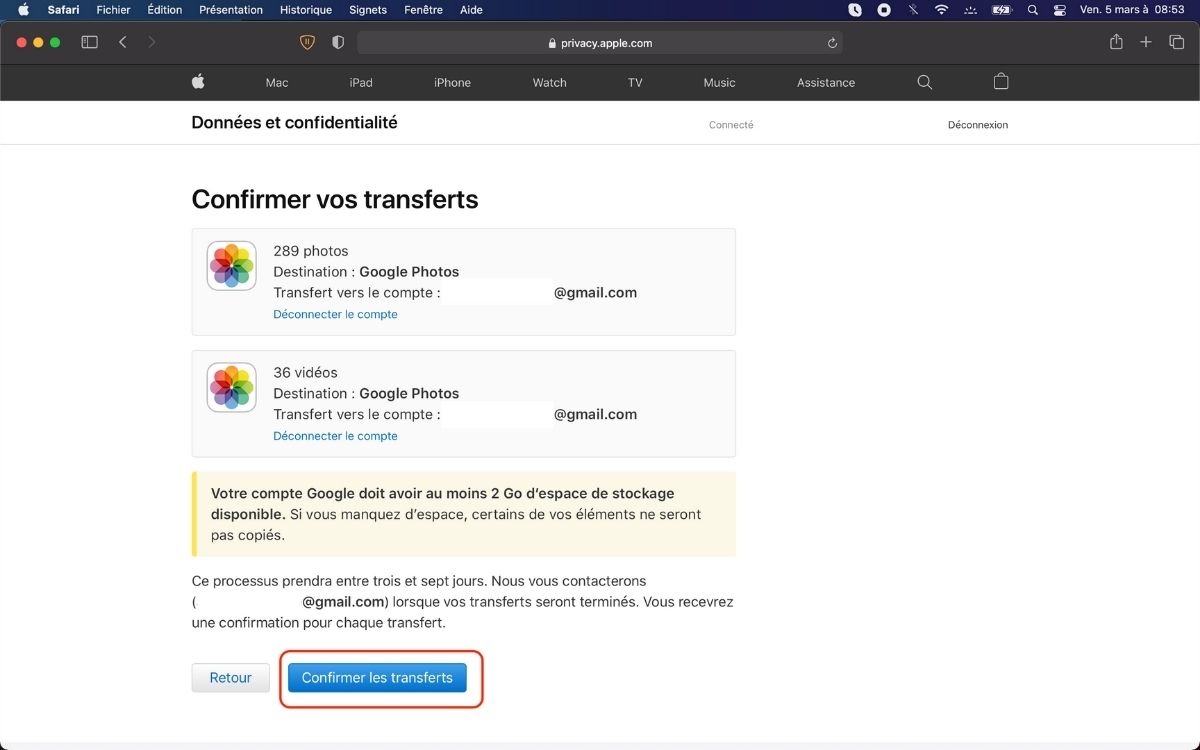 And now, voila. As stated above, the process will take between 3 and 7 days. If you wish to cancel, go to privacy.apple.com, an insert on the right will allow you to cancel the operation.
See as well : ICloud passwords: a Chrome extension is finally available on Windows 10