Are you surprised to receive messages from one of your Instagram contacts or to no longer be able to access their profile? It is possible that the latter blocked you. Here's how to find out.
As with any social network, it is possible to cut ties with unwanted contact on Instagram. To do this, simply block it by clicking on the three dots located at the top of its profile, on the right. Once the manipulation is done, the blocked person will no longer have access to your profile, your publications and your stories. And the social network will not inform her that you have blocked her.
Read also >> How to delete an Instagram account
Have you been blocked on Instagram? Here is how to check
So how do you know you've been blocked on Instagram? There are several methods (verified by us) which will allow you to dispel any doubts.
Start by entering your contact's name in the app's search bar.
If his profile appears in the results, it means that you are still in the smell of holiness.
Conversely, if no result emerges, it means that it blocked you.
Besides, there is another way to find out. Here's how to do it:
Have your contact's username ready.
Open a web browser.
If you're already signed in to Instagram on the browser, open a new incognito window.
Then copy this link on the address bar adding at the end the username of your contact Instagram.com/(username).
If their profile appears in the browser but not in your application, you can take out the tissues: you have been blocked by this contact!
If your Instagram account is active on the browser, the following will appear after entering the aforementioned address: " This page is unfortunately not available ".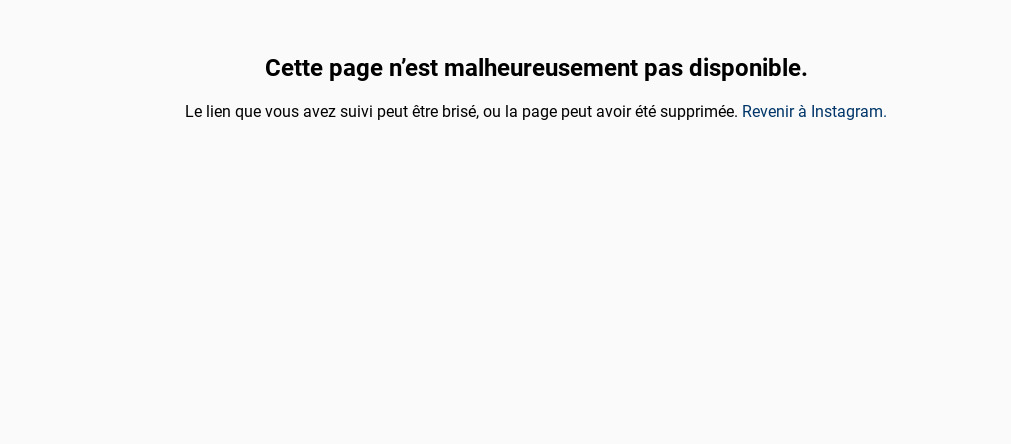 That's it for this guide. Now you know the two ways to check if someone has blocked you on Instagram. To continue reading, we suggest you consult another tutorial also on the social network: Instagram: how to read a message without the mention "seen" appearing.