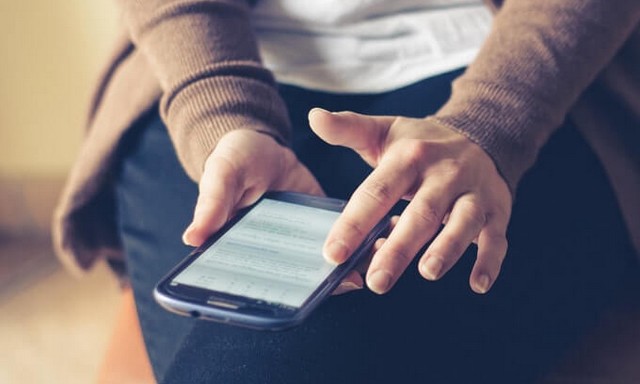 With Android 12, Google introduced the ability to take full page scrolling screenshots on your Android device. We are sure that this will be one of the most beloved features of Android 12 for many users. What's even better is that the Google UI for the same looks so cool. Here's how to take a scrolling screenshot on Android 12.
How to take a scrolling screenshot on Android 12
The option to take scrolling screenshots has been one of the most requested features and has taken years to arrive. And now that it's finally here, we can expect it to deliver a seamless experience and better compatibility with a plethora of apps. According to Android Developer Blog, scrolling screenshots work immediately for most apps. This is how it works:
Open an app or page that you want to take a screenshot of, then press the power button and the volume down button at the same time (or use your preferred method to initiate a screenshot).
This will capture the screenshot exactly as you expected. The screenshot will go to the bottom left of your screen. If the drop-down screenshot feature is available for this app, you will see a " Capture more". Tap on it.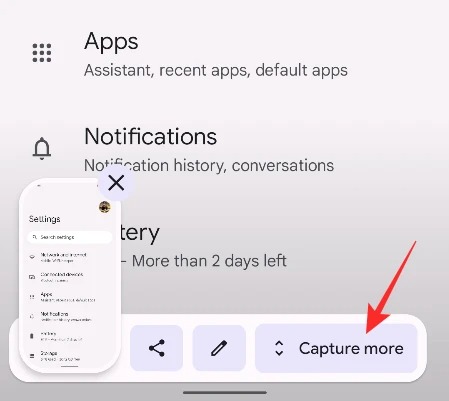 You will now see an interface similar to what is shown below.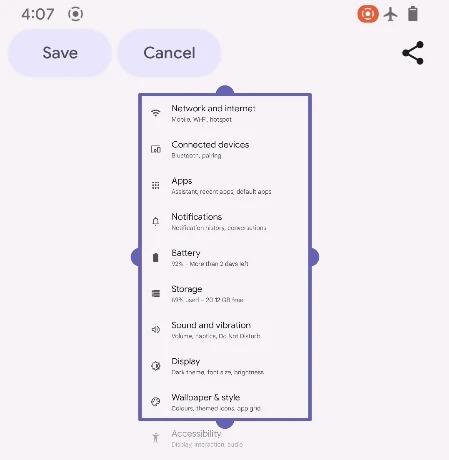 Here you can extend the total area you want to capture by dragging the top or bottom handles. Dragging from the top or bottom will cause a circle to appear that zooms into the exact area where the margins end.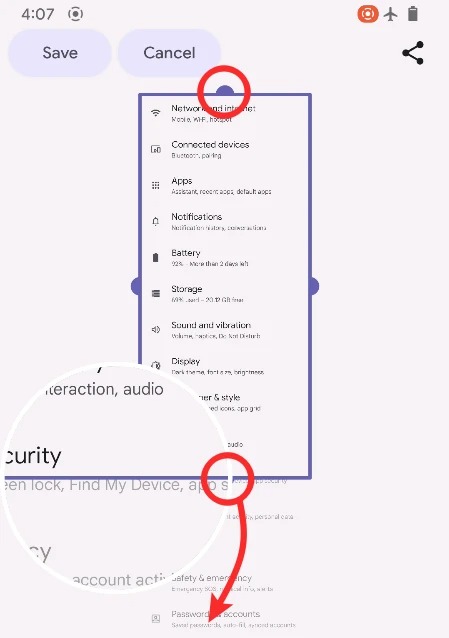 Once you have the area you want to cover, hit the good old "Save" button in the top left corner.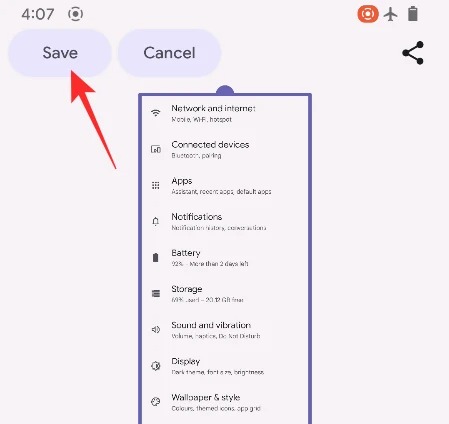 And that's all! Your drop-down screenshot will be available in your Gallery or Photos app.
How to edit scrolling screenshot on Android 12
Android 12 not only lets you take scrolling screenshots, but you can also edit them just like you would any other screenshot on your phone.
Crop a screenshot
You can also crop the scrolling screenshot while capturing a screenshot or after capturing.
During screenshot
To do this, drag the side handles to crop your scrolling screenshot as shown below.
You won't see the zoom circle if you drag the side handles. However, you will still be able to drag and select the area.
When you're done, tap Save.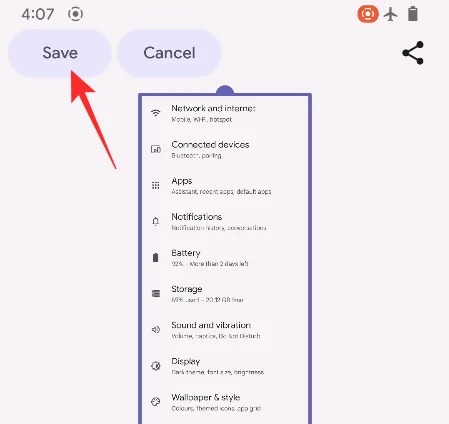 After taking a screenshot
If you've already aligned your scrolling screenshot, you can crop it shortly after capturing one by tapping the pencil icon in the lower right corner of the screen.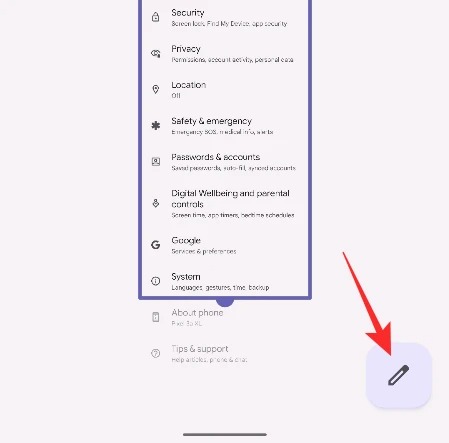 In the edit screen, tap the crop icon at the bottom.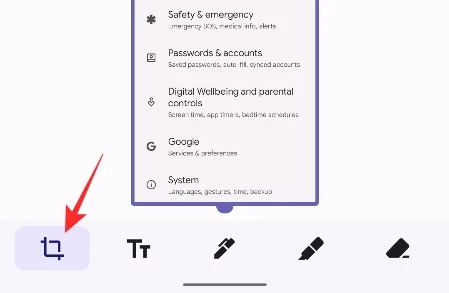 Now start moving the dots on one of the edges of the screenshot accordingly to crop it the way you want.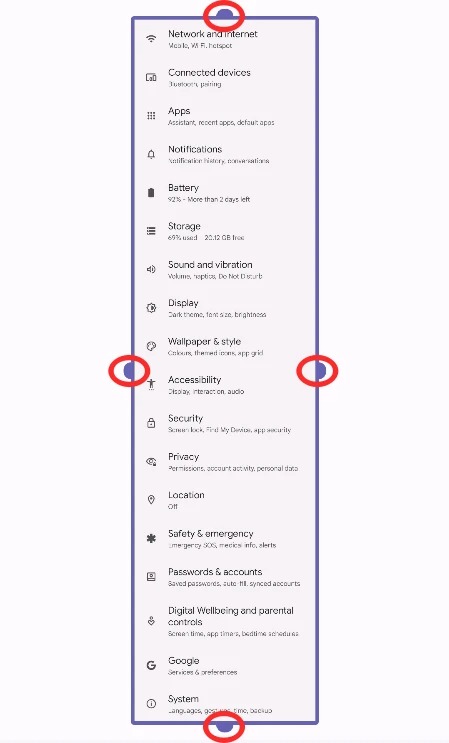 Once you have cropped your screenshot, you can tap on the "Save" option in the upper left corner.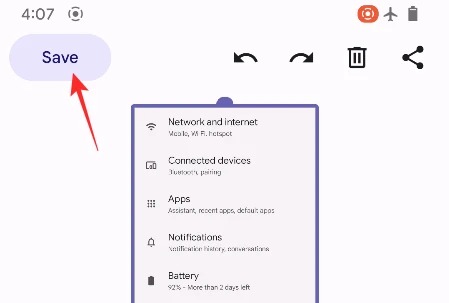 The screenshot will be cropped and stored on your Android device.
Conclusion
In this guide, you have learned how to take a scrolling screenshot on Android 12. If you have any questions or suggestions, let us know in the comments. In addition, also consult this guide if you want to learn how to configure a VPN on Android.