It's possible Share letters of Songs at Apple Music and it is very easy to do. Music is something we all love to a greater or lesser extent. We feel identified with many lyrics of certain songs and nothing better than sharing them with the people we love the most.
Share Apple Music song lyrics on iOS
The first thing we will do is open Apple Music on our mobile device and play a song. In case the song opens in the mini-player. We will have to click on it to enlarge the window.
Now, we are going to have to click on the icon of the letter which is in the lower left part of this window.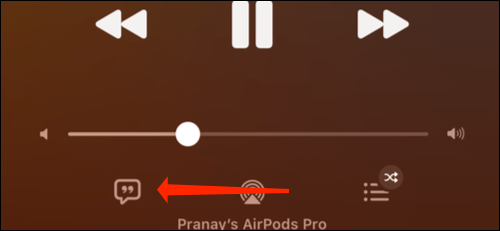 The lyrics of the part of the song currently playing are displayed. We're going to have to press and hold the paragraph we want to share for a few seconds.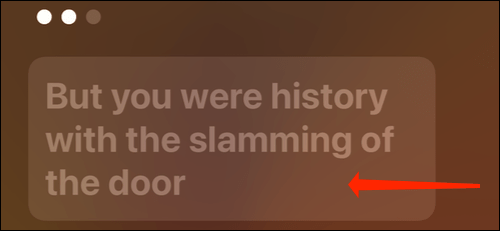 This will open a small window where we can share this fragment of the lyrics. The only problem with sharing song lyrics with Apple Music is that it limits us to 150 characters and doesn't allow us to select multiple parts to share at the same time. Suppose we like the lyrics that go in the middle of the song and at the end we won't be able to share the two.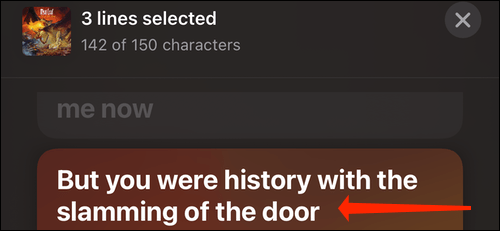 Then click on a few lines of the song lyrics and they will be highlighted. Those that are highlighted will be those that are shared. In case you made a mistake in highlighting a certain row, then we will have to click on it again.
Another thing we can do is scroll up or down in case we want to share another sample of the song. A pop-up message will appear asking if we want to replace the current selection. We simply choose "Replace".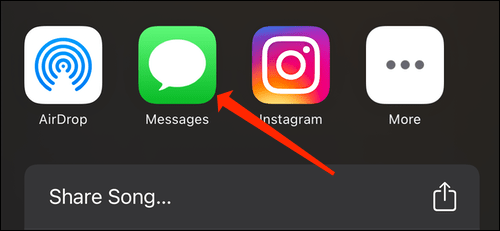 When we are sure which part of the song we are going to share. We'll just click on the "Share" button and the apps we can share the lyrics with will appear.
The contact who receives the lyrics will be able to see a play icon where they can lightly play the song. At least the part where he sings with those lyrics.
We can also share on Instagram and a story will be created automatically. You don't need to give permissions for anything. It is shared automatically. Although we can modify some aspects to give it a unique touch.
Share this with your friends!