When using Windows 11, the operating system keeps track of open applications and default file types. For example, Notepad typically opens TXT files. Here's how to set your default apps in Windows 11.
How to find the default apps menu in settings
Windows 11's Settings app provides a convenient interface to select or change which apps open which types of files. To find it, first open Windows Settings by pressing Windows + i on your keyboard. Or, you can right click on the Start button and select "Settings" from the menu.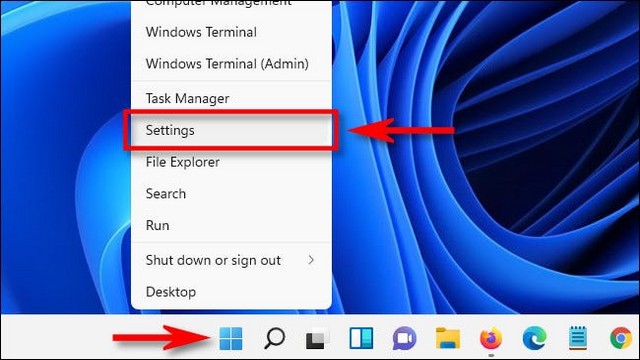 In Settings, click on "Applications" in the sidebar, then select "Default applications" on the right side of the window.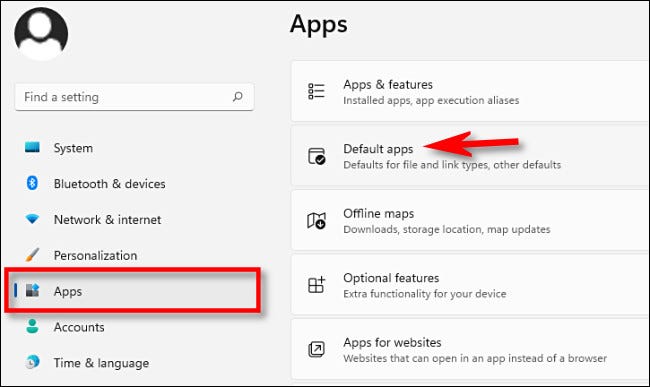 Once you are on the Default Apps screen, there are several ways to change your default app settings. We'll go through two of them in different sections below.
How to choose default values ​​by file type
One of the easiest ways to change a default app is to search by file type. In Settings> Apps> Default apps, you'll see a text box titled "Enter a file type or link type." Click this box and enter the name of the file extension you want to associate with an application. For example, ".txt" for text files or ".jpg" for JPEG images.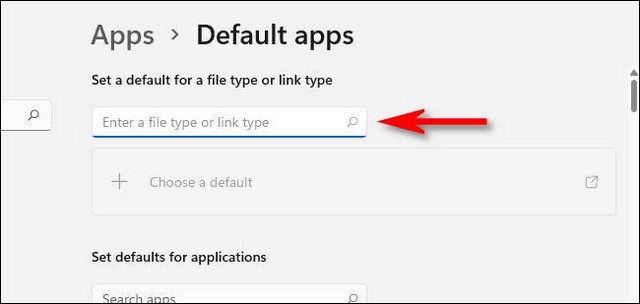 If you typed in an extension that is not registered, you will see a button titled "Choose a Default" which will allow you to set the default application for it.
If you've typed in a known file type, you'll see the app with the file extension currently associated with just below the text entry box. To change the association, click on the application box that appears.

A pop-up window will ask you "How do you want to open files [extension] from now on ? ", [extension] being the type of file extension you are working on, such as .txt or .jpg. From the list of apps below, select the app you want to use, then click OK.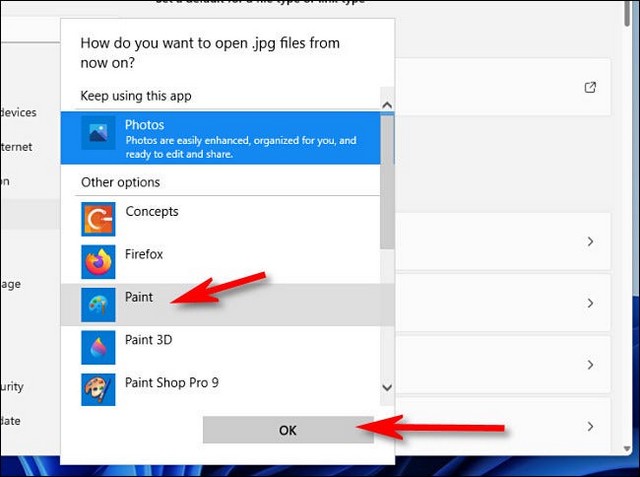 From now on, the file type you just edited will open with the app you selected. You can change it at any time in Settings> Apps> Default apps.
How to choose default values ​​by application
You can also change file associations per application. On the default apps screen, you will see a list of installed apps. Find the app whose defaults you want to change (or search for it in the text box), and click it. We'll use Photos as an example.

On the details screen for the app you chose, scroll down and select the type of file you want to associate with another program.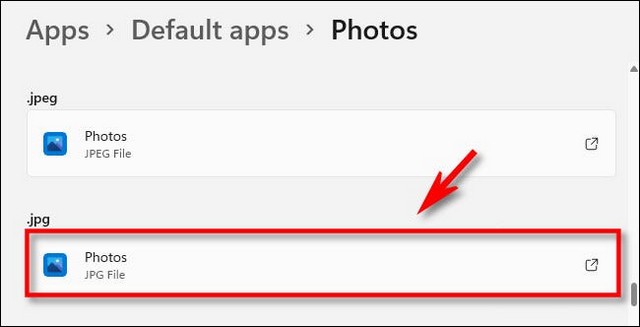 When the installer asks you with which program you want to open the file, browse the list, select the application you want to use, and click "OK".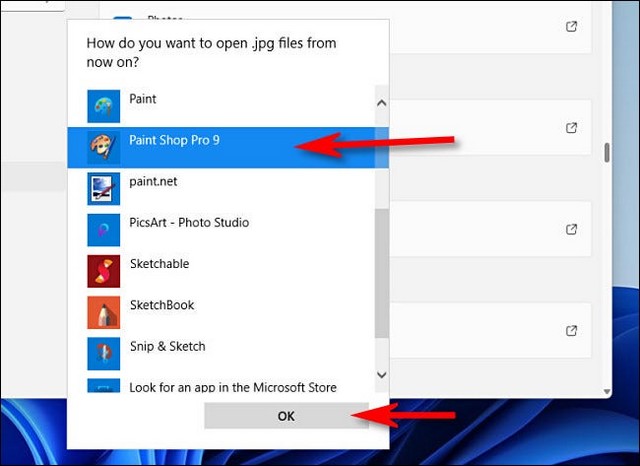 After that, the file association will change. Repeat as you like to arrange everything the way you like.
Change file associations by opening a file
Finally, you can also change the default file associations when you open a file. First, locate a file of the type that you want to reassociate with a new program on your desktop or in File Explorer. Right click on the file and select "Open With", then "Choose Another Application" from the menu.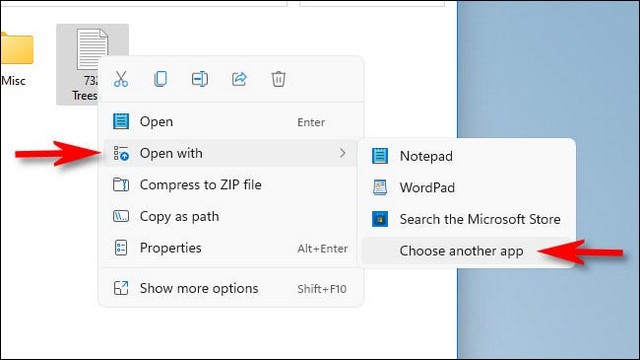 In the menu that appears, select the application with which you always want to open this type of file. Then check the box next to "Always use this app to open files [extension] ". Then click on "OK".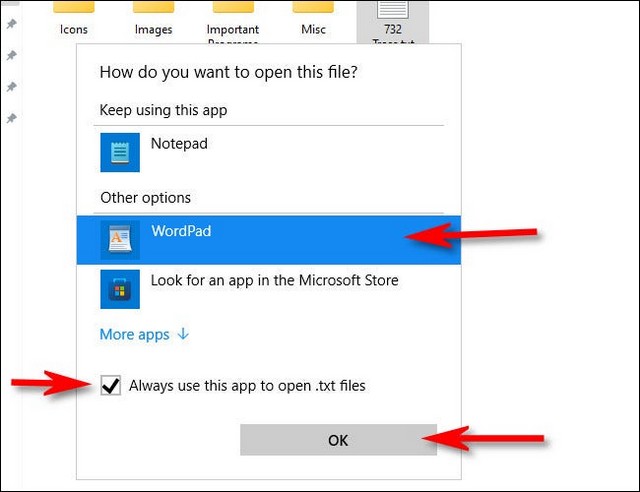 And that's all. Now, whenever you double-click on this type of file in File Explorer or on your desktop, it will always open in the app you selected.
Also Read: How To Change Default Browser On Windows 11
Conclusion
In this guide, you learned how to set your default apps in Windows 11. If you have any questions or suggestions, let us know in the comments. In addition, also consult this guide if you want to learn how to delete temporary files in Windows 11.