On iPhone or iPad, you can manually set up a VPN without having to go through a third-party app. We'll show you how to do it in this simple tutorial.
For use a VPN on your iPhone, the easiest is always to download one of the many applications that allow easy connection to servers located all over the world. But like Windows and Android, it is also possible toe configure a VPN manually on iOS, ie without going through a third-party application.
How to set up a VPN on iPhone and iPad?
Before starting, you must have in your possession all the data necessary for you connect to VPN, that is to say the address of the server, the type of protocol, the username and the password to connect to the server. specify that ios is compatible with three protocols: the IKEv2, IPSec and the L2TP.
Many VPN service providers (free or paid) allow users to retrieve connection information to servers. Please contact your supplier or your company's network administrator (IT) if you are trying to connect to a company network. You can also search the web for free servers. The site vpngate.net offers for example several free IPSEC / L2TP servers.
Once done, for configure a VPN manually on iOS, follow these steps:
Go to Settings on your iPhone or iPad
Go to the menu General > VPN
Press on Add a VPN configuration.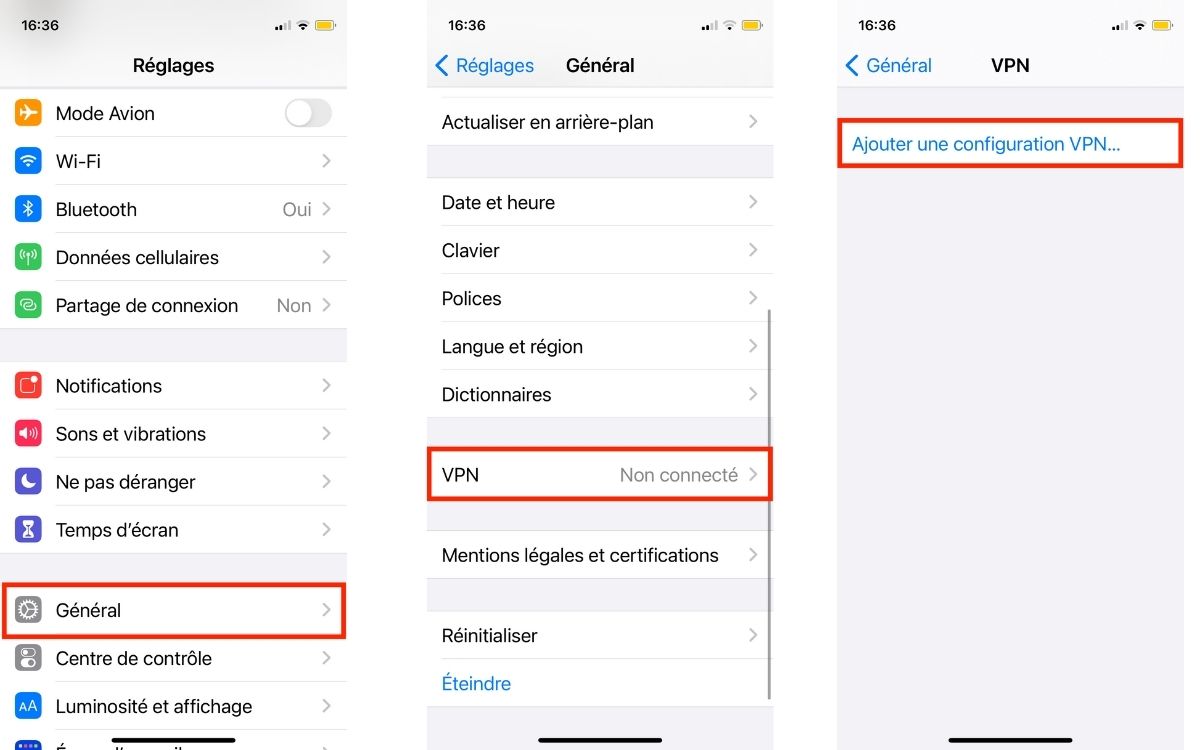 Deploy the drop-down menu Type and choose a VPN protocol of your choice, between IKEv2, IPSec or L2TP.
On the current screen, fill in the VPN connection information: description, server, remote identifier, local identifier, etc.
Under the tab Authentication, fill in the requested fields (username and password or certificate).
Press on okay top right.
Under VPN configurations, flip the switch next to state to the right to activate the connection.
You can also configure a Proxy (Manual or Auto).
There it is. You come from set up a VPN connection on your iPhone or iPad. This manipulation ensures you browsing in complete anonymity, as long as the server provider is reliable. Your exchanges are encrypted and you are using a different IP address to browse the web.
To read also, on the same subject: how to set up a VPN on Android?