To know how to set location in Windows 10 It is essential to maintain an optimal level of confidentiality on our computer. Fortunately, the operating system presents us in a simple and straightforward way to understand the configuration options necessary to adapt it to our needs or our tastes.
Is Windows 10 location accurate?
It is quite normal that we have this doubt, especially since Windows 10 does not use GPS to find our position. But there is only one way to know if the location of Windows 10 is really accurate.
What we need to do is just open the Maps app and check our location. It can be done in a simple way, just click on "Start" and then we will write "Cards". Then we will have to click on "Yes" to let Maps know its location and this way we can verify its accuracy. You will notice that it is as accurate as any GPS.
Is it safe to use it?
In general terms, it is completely safe enable location in Windows 10, the only problem is granting permissions to any other app that requests them. Fortunately, this can be avoided by disabling location or simply blocking certain apps that use the feature.
Disabling location or blocking certain apps is pretty straightforward, just press "Start" and then type "Location". Then a new window will open where we can change several options.
We can turn off location in Windows 10, allow apps to access this feature, set a default location, clear history, and choose which apps can use location.
Turn location on or off on this device
The first of the options is basically authorize location on the device. This is the first of the options we have in this section. We can choose to disable it completely or enable it. If we activate it, we will have to configure the rest of the options. If you turn it off, you don't have to do anything else.
Allow apps to use your location in Windows 10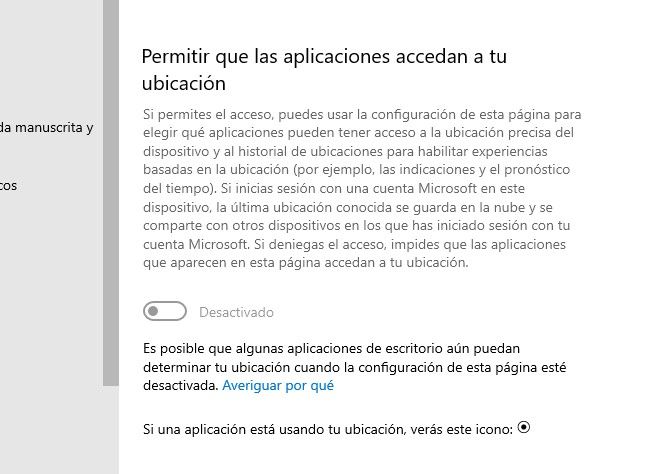 The second option is to allow apps to use your location. If we keep this option enabled, we will have to configure all the applications that will be able to use it a little further down.
If we turn it off, only Microsoft can use the location on your device.
Choose which apps use Windows 10 location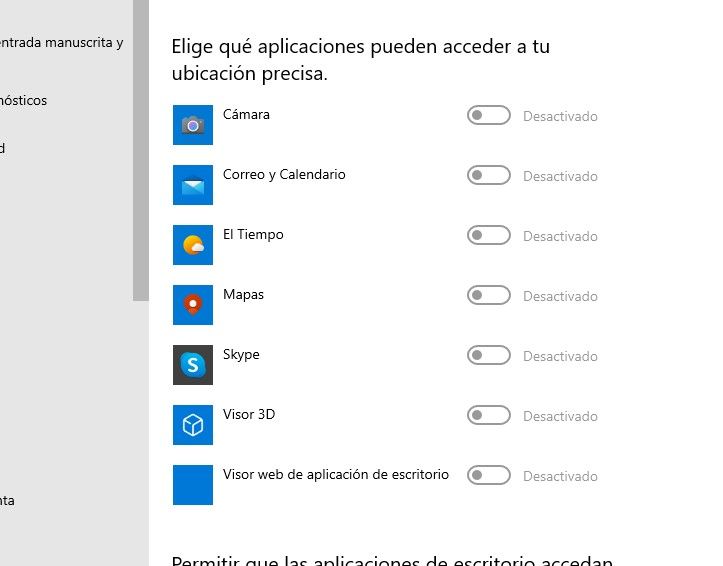 We come to one of the last options and here we will indeed have a list of apps that can use the location. We can turn it on or off by clicking on the switch that is on the right side of each app.
Share this with your friends!