Today we will see how to configure a the Web like a context of desk to macOS using an open source application called Plash with which we will be able to create our funds in an incredible way.
The application has a large number of features that manage to display much more than just static HTML on our desktop. We even have the option to add CSS and JavaScript in a personalized way to the website to be able to interact with it, we can even automatically reload a specific area of ​​the site, among others.
What we need to keep in mind is that the latest version of Plash requires that we have macOS 11.3 (Big Sur) or later. We can install an old version which works in 10.15 although it does not have all the functions.
If you need to install a previous version, we will need to download it and open the .zip file, drag it to the applications folder and open it from there. If this is your case, then the first two points of the guide will not be helpful to you. However, apart from these first points, the rest is the same for all cases.
The first thing we will need to do is download Plash from the App Store and click on the Get button to start the download and installation process.
Once the process is complete, we will have to click on "Open".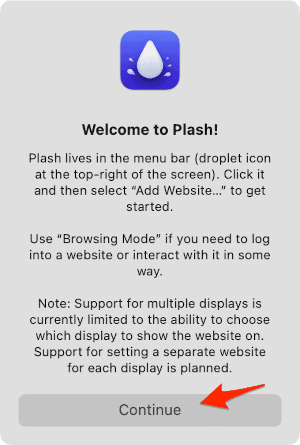 We will be able to see a "Welcome" screen, here we will just have to click continue.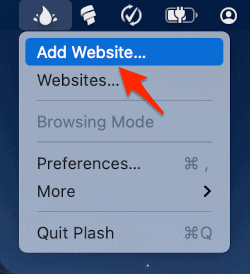 We are going to use Plash directly. For this we will have to click on the application icon in the menu bar, said icon looks like a splashed drop. A new menu will appear and we will need to select "Add Website".
To test the application, we will add a website like https://www.window-swap.com/Window we will have to add said url in the space above and at the bottom we will have to give it a descriptive name.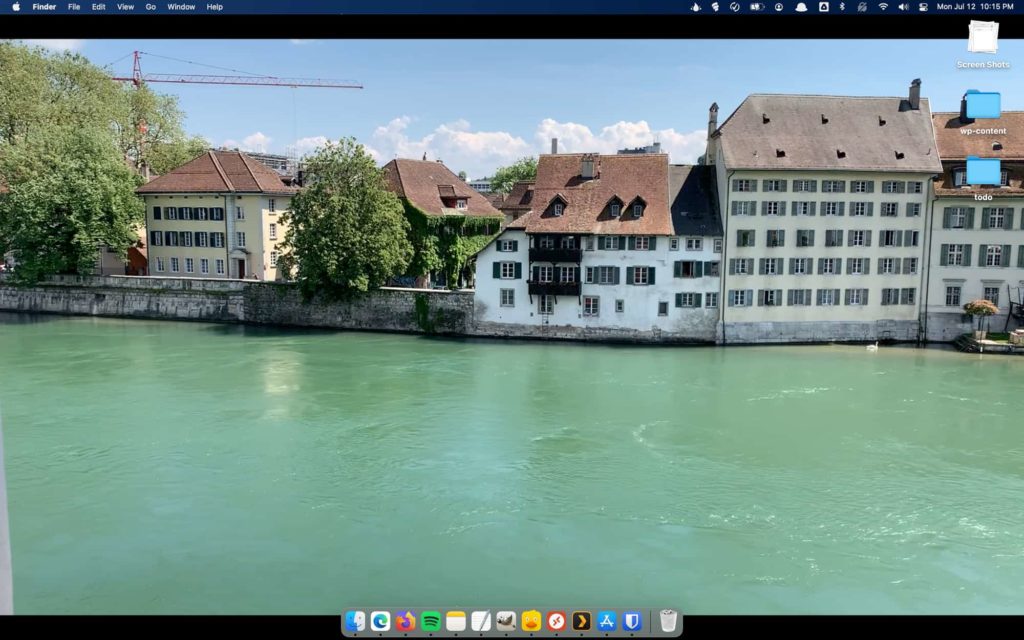 In this way the desktop background will be converted to video upward that you will see through someone's window.
A website panel might appear the first time I add a site to Plash. For now we will ignore it, later we will deal with this one.
Now we are going to click again on the Plash icon that is in the menu bar and we will select "Add website" again.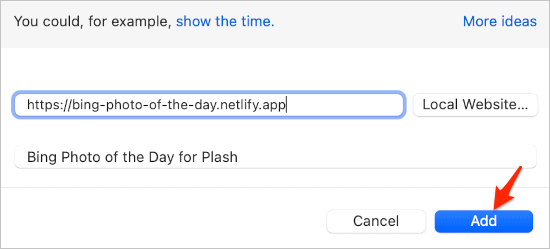 This time we will add another address and it will be https://bing-photo-of-the-day.netlify.app, if we press the tab key, the name should be completed automatically. So we simply click on "Accept".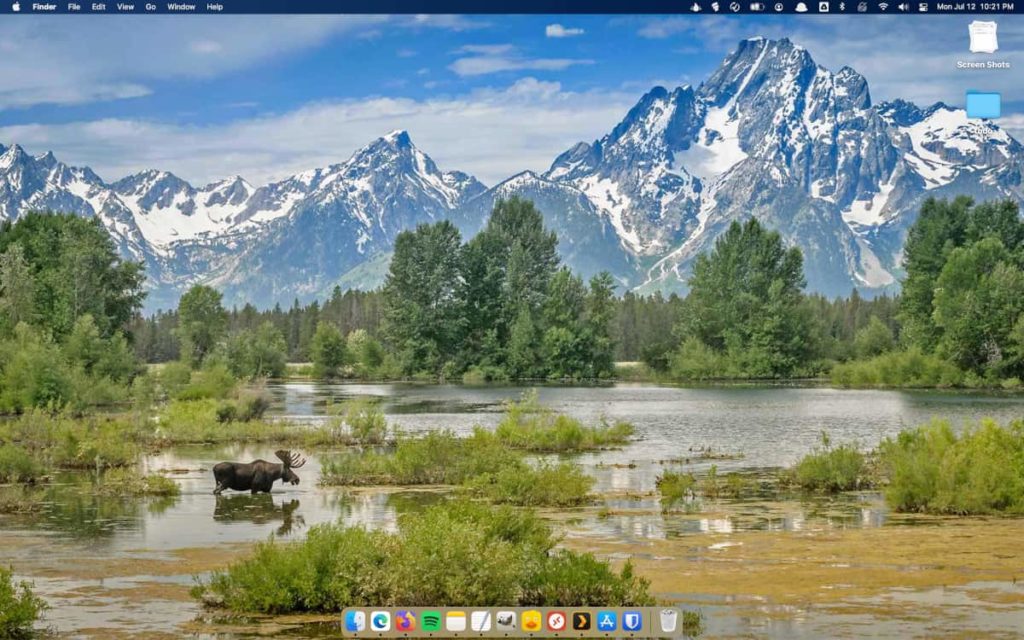 This way, the wallpaper will become the Bing photo of the day.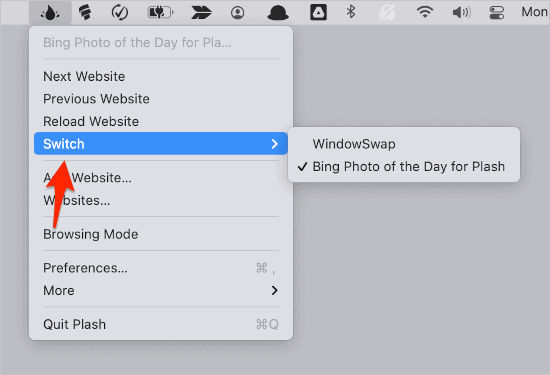 We have already added two sites to Plash, this means we can swap them from the menu bar. We click on the app icon and select "Edit" and we will see the two sites that we recently added.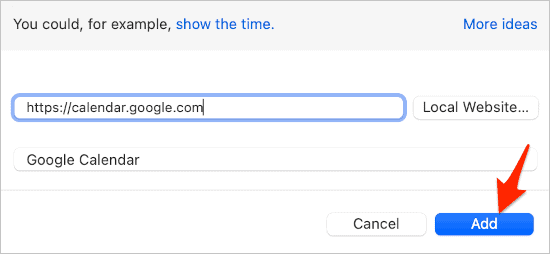 But Plash doesn't just stick to what we saw above, it has several extremely cool features that allow us to add useful functions. We will therefore click again on the icon in the menu bar to add a new site, in this case it will be Google Calendar: https://calendar.google.com and we click on "Accept".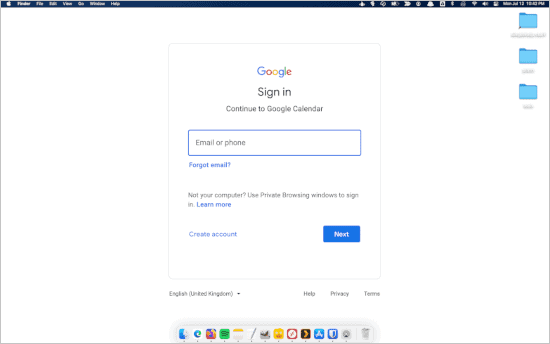 The desktop will switch to the Google Calendar login page, but don't worry, we can fix this in seconds.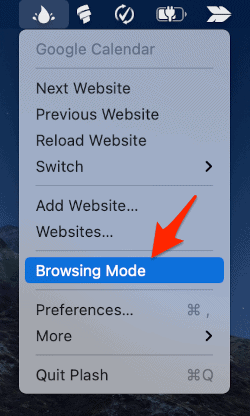 The app also gives us the possibility to interact with the background. Then just click on the Plash icon in the menu bar and select "Browse Mode".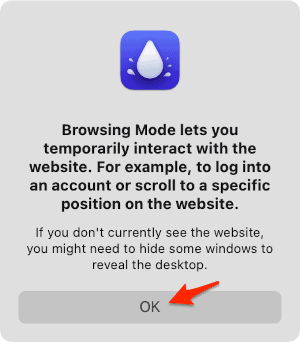 A pop-up message will appear where we will be explained how the navigation mode works, we just click "OK" and that's it.
We can now click on the email field and log in just like we would from the web browser.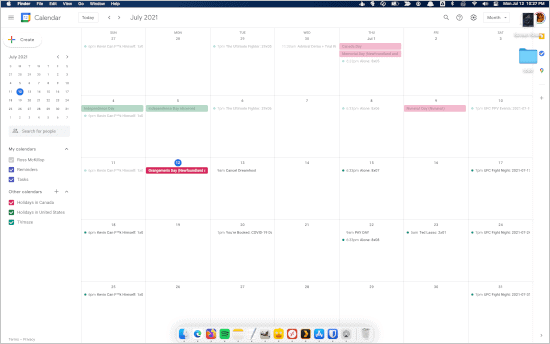 Now on the site of Google Calendar will display as wallpaper on macOS.
Problem is, it doesn't really sound great, it actually looks pretty boring. This is where we will take advantage of the functionality of Plash. We can take advantage of a code that the same author provided to make Google Calendar amazing, we can mix it with the normal desktop background.
Here we are going to have to open the website window that we saw at the beginning, we just added the first site. We will have to click on the Plash icon in the menu bar and then we will go to "Websites". We hold down the control key then we click on Google Calendar, we choose "Edit".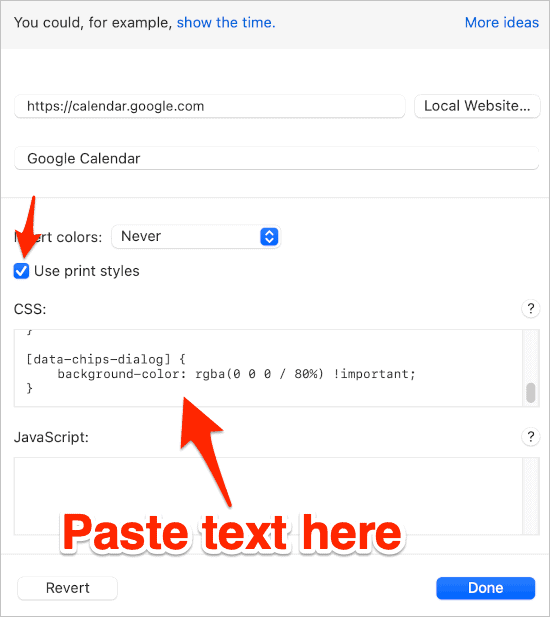 What we'll need to do is check the box at the bottom that says "Use Print Styles" and we'll be able to copy and paste the code you will see a little further down.
*
background-color: transparent! important;
White colour ! important;
.QQYuzf,
.gboEAb,
header.NkK3Fc,
.Hrn1mc
display: none! important;
[role=»grid»] *
border-color: rgba (255, 255, 255, 0.3)!
.tNDBE: no (.Wyo4Qe),
.SGWAac,
.QIadxc: last-child
border: none! important;
[data-chips-dialog]
background-color: rgba (0 0 0/80%)!
Then we will just have to click on "Done" and now we can see Google Calendar as our wallpaper in macOS in an amazing way.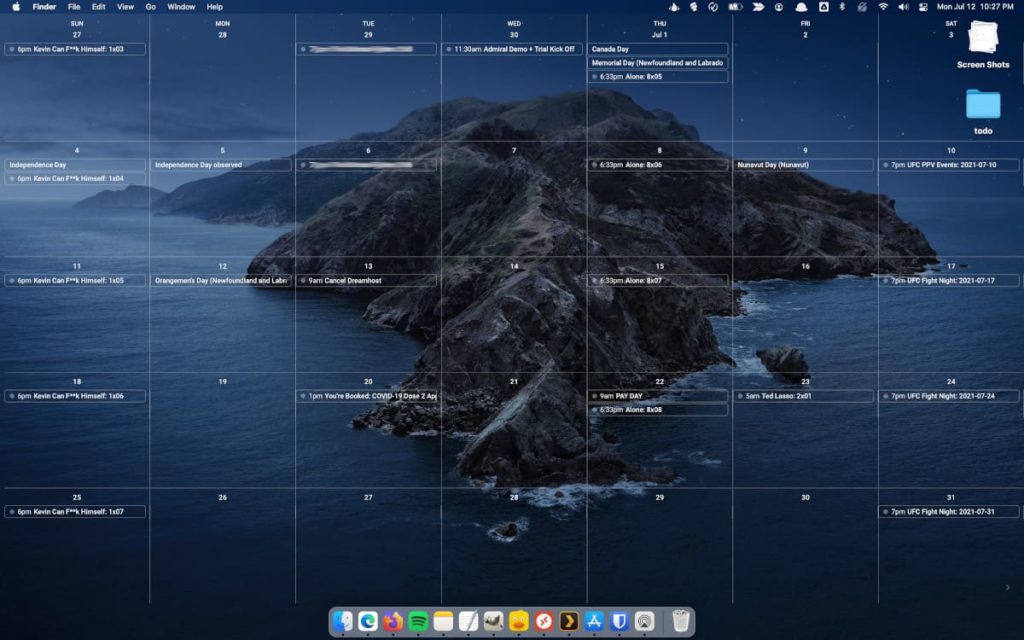 If we leave the navigation mode activated, we will be able to continue to interact with the calendar in the same way as we would in the web browser.
Obviously this can get a bit of a hassle, in case you want to turn it off, we'll just click on the Plash icon and then click on "Browse Mode".
Finally, we also have the possibility to select "Preferences" to modify other options that you deem appropriate.
Share this with your friends!