How many times do we see something on a social network and don't have time to read it? Luckily you can save a Facebook post to read it later. You can save any type of post and organize it into categories called "Collections" and a little further down we will see a guide on how you can do this and how to view saved Facebook posts.
Save a Facebook post to view it later
Saving any type of post to Facebook works the same whether you are in a browser from a PC or from any mobile device.
What we will need to do is find the post we want to save and then we will need to click on the three dot icon which is in the right corner of the post.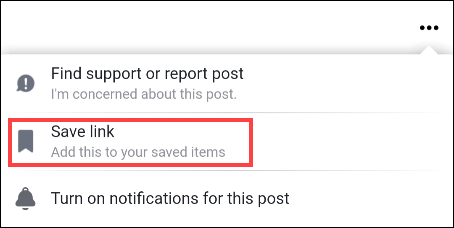 A new menu will appear where you will have to click on "Record message"Sometimes 'Save Event' or 'Save Link' may appear. Although it is the same.
The options here may look slightly different depending on where you are saving the message. If you are in a desktop browser, a pop-up will appear asking you to choose where you want to save the publication. You can choose an already created collection or create a new one. When you are done, just click "Done".
From a mobile device, the post will automatically go to the default "Saved Items" section. After clicking on "Save publication", we will have the option "Add to collection". Here is the list of the collections that we have created or we can create a new one.
In the case of using the Facebook app, it works in a very similar way. After clicking on "Save publication", we will have the possibility to save it in an already created collection or to create a new one.
Well, we already know how to save a Facebook post to read it later. But where are they kept? How to get there? It really is very simple.
If we are on a computer, we will go to the main page and we will have to click on "Registered" in the left menu. In case we don't see this option, we will click on "See more" to expand the list.
Here we will be able to see all the saved posts, we can even rearrange them in case some are saved in the wrong collection.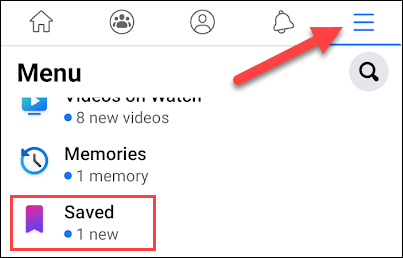 In case we come from a mobile device, we will just have to open the application, click on the three lines that are in the upper right corner of the screen and then search for the "Registered" section.
The most recent messages will appear recorded at the top. A little further down, we will have all the collections available.
Share this with your friends!