Windows Photo Viewer Where Windows Photo Viewer is an old classic app to quickly view images and photos unlike the new Photos application for Windows 10 and Windows 11 which unfortunately takes too long to launch and load the images.
I can't say that the Photos app delivered by default in Windows 11 is so bad, no it is very useful and even has a very good video editor and other advanced features. The only problem with the latter is its delay in opening at the beginning and viewing a photo. Hence the idea of ​​restoring the old Photo viewer which is no longer available on Windows 11 to take advantage of its quick opening and ease of use.
Restore Windows Photo Viewer (Windows Photo Viewer) on Windows 11.
To restore the old Windows Photo Viewer on Windows 11, there are two methods, the easiest is through an application that does everything for you if not through a patch (fix) that activates it for you by modifying the system registry of Windows 11.
1. Restore Windows Photo Viewer Via System Registry.
For this we need to download a patch which will modify the registry of our system quickly:
+ Download and unzip this .zip file with winRAR or other decompression tools.
+ Then you will have a file with a .reg extension under the name photo.reg
+ Double click on the file to run it and activate the viewer.
+ Accept by clicking on OK in the window that opens to validate the changes in the registry.
And there you have it, to check that it is properly installed and active, go to a folder that contains photos and images then right click on an image then on Open with> Choose another application.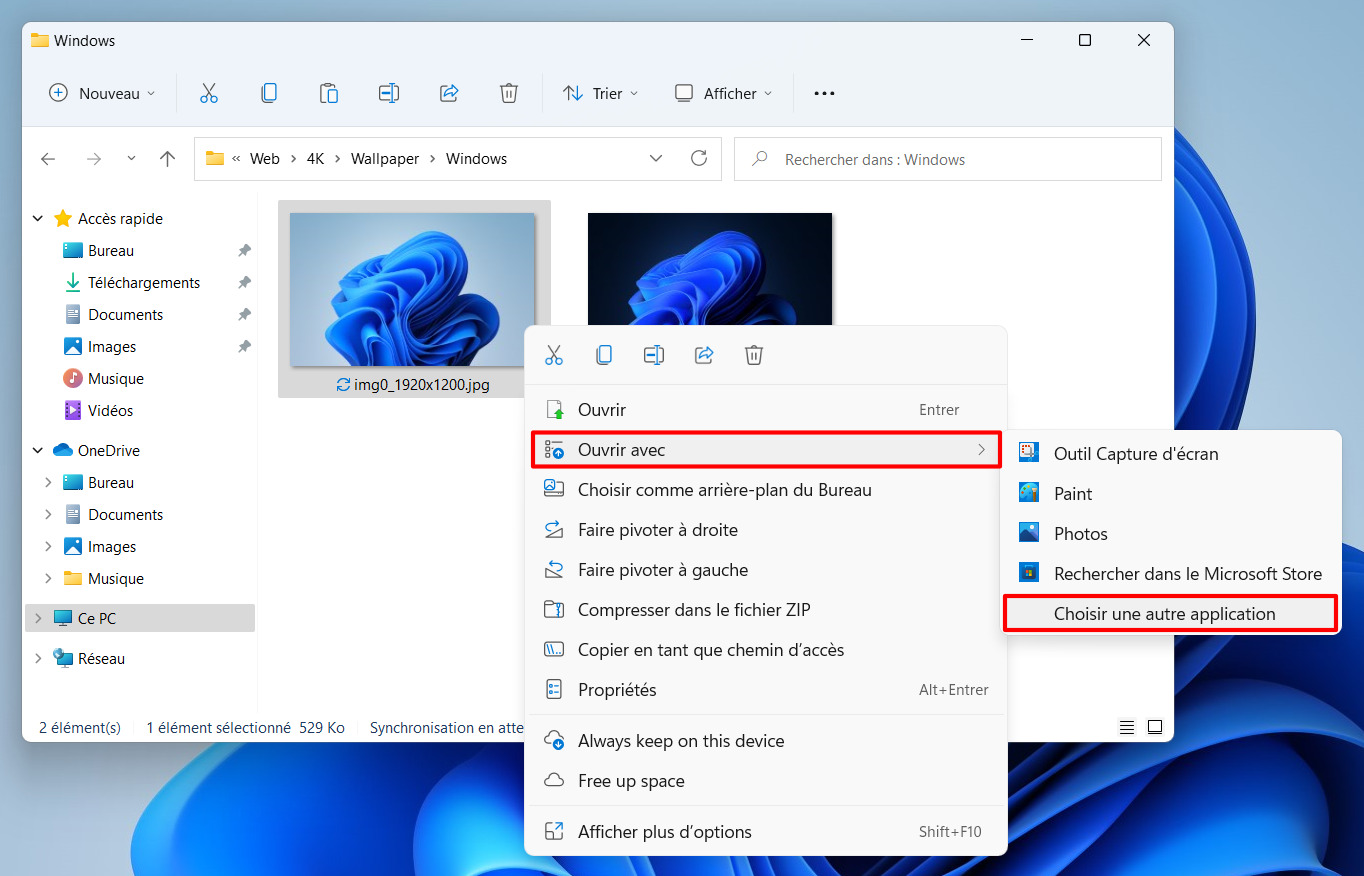 Then click on More applications and finally select Windows Photo Viewer and don't forget to tick the box Always use this app to open .jpg files (Repeat this last check by checking the box with other image types .jpeg, .gif. .Png… etc. To have the viewer open any type of image file by default in the future).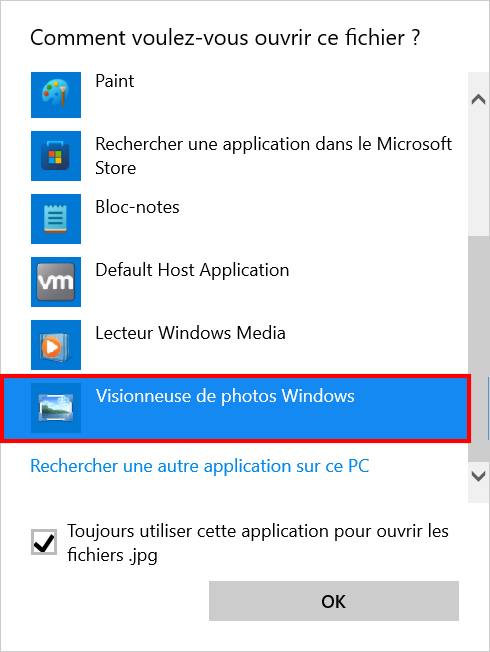 2.Restore Windows Photo Viewer with Restore Windows Photo Viewer software
This is a utility that will allow you to restore Windows Photo Viewer on Windows 11 and also Windows 10 easily:
+ Download the utility Restore Windows Photo Viewer, then unzip it and install it normally on your Windows 10 or Windows 11.
+ Then launch it once installed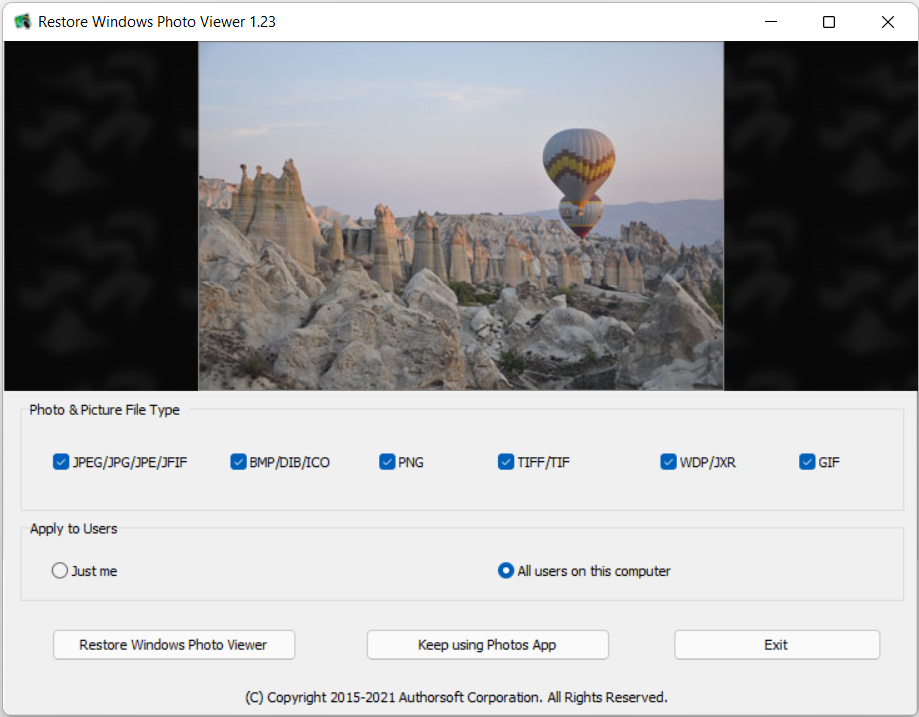 + Then check in the interface, the types of image files that you want to associate with Windows Photo Viewer. (Check all types)
+ Then check the option Just me to apply the changes only for you on the system or check All users on this computer if you want to apply this to all user accounts on your operating system.
+ And finally, click on the button Restore Windows Photo Viewer to restore Windows Photo Viewer with all the settings we defined above.
Voila, Windows Photo Viewer has been restored successfully for the selected image file types. Click on OK to finish and start using it.
– Our Best VPN in 2021 –