Whether you want to sell the console or fix a problem. It's possible reset or restart a Nintendo Switch or Switch Lite in just a few steps. In the following article, we are going to teach you everything you need to know so that you can format your Nintendo Switch quickly, whether you want to delete all data or keep it.
The Nintendo console has surprised us since its launch, not only because of the design and the way it is played. If not also for Switch games which have entertained us for years. However, maybe you are tired of the console and want to sell it. Before doing that, the best thing to do would be to format it completely.
Even if you want to fix a problem, we can format it without losing any data or deleting absolutely everything and leave it as if we had it enabled for the first time. For this, we are going to teach you two methods so that you can reset or restart Nintendo Switch or Switch Lite.
Nintendo Switch format and hard reset
If you want to format your Nintendo Switch or Switch Lite, either to sell or just to delete everything and start over. So this method that we are going to teach you is extremely simple and shouldn't take more than a few minutes.
We'll walk you step by step through the process, follow each one exactly, and you'll have your Nintendo Switch restored or restarted quickly. Something we need to clarify is that if you are going to sell your Switch. Ideally, you should be connected via Wifi when formatting, this way your Nintendo Account is automatically canceled.
The first thing we are going to do is go to "Settings". Option found at the bottom of the screen.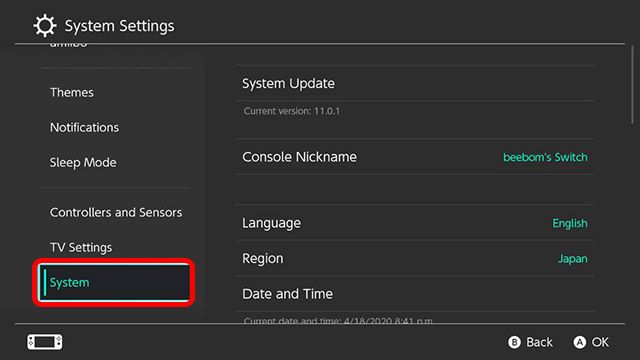 Once we are in "Settings" we will have to go to "System" which we will find in the left sidebar of the screen, going down a bit.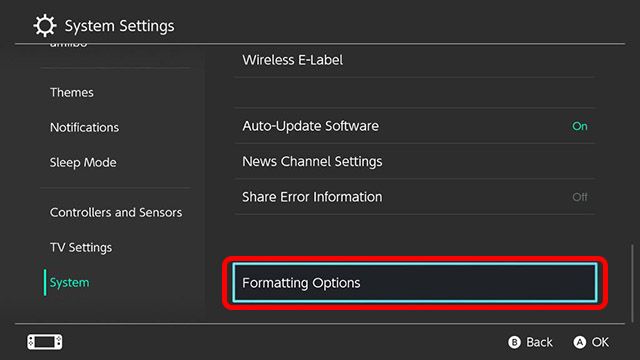 At the bottom of this section, in the right panel. We will find "Format Options". We will insist on this option.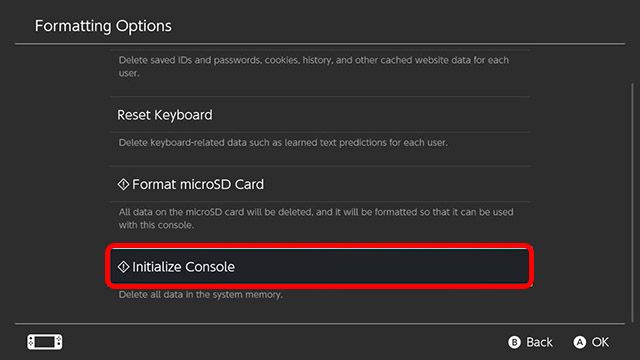 Now we scroll down and select "Initialize Console".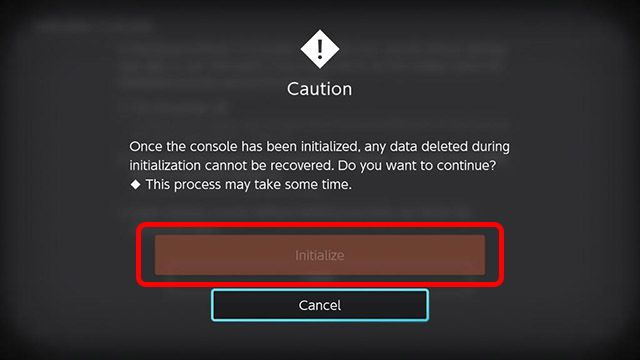 Next, we're going to scroll down and click "Next" whenever it appears. In a moment, the "Initialize" button will appear in red. We have to keep in mind that once we press this button, the process cannot be undone and we cannot undo the changes. So we have to be completely sure if we want to reset or restart Nintendo Switch.
Another option we have is to reset Nintendo Switch without losing our data. This is a very good thing more than anything when we want to fix some issues without having to completely format the console. The only thing we have to keep in mind is that this method takes a bit longer.
The first thing we'll do is press and hold the power button on the switch and then release it.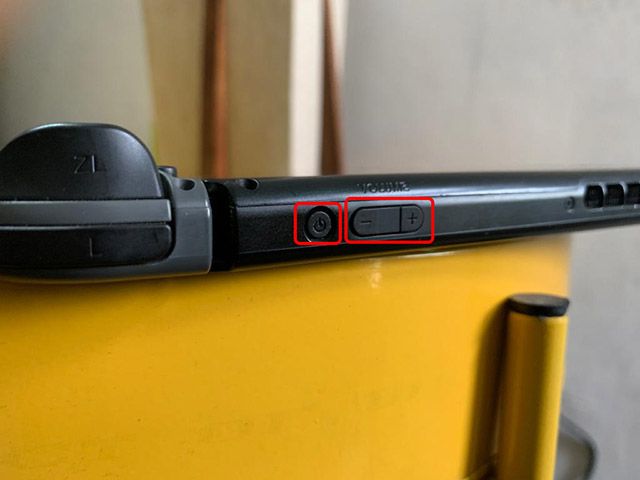 Once the console is off, we will press and hold the volume up and down buttons at the same time. A few seconds later, we will have to press the power button while continuing to press the volume up and down buttons. We will do this until a maintenance mode screen appears.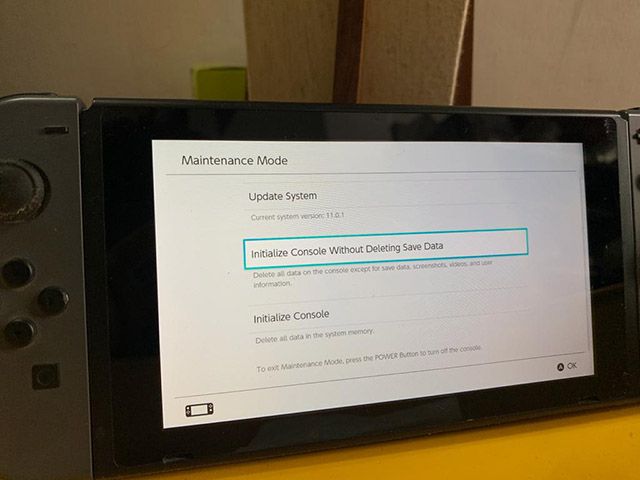 Once we are in maintenance mode, we will have to scroll down and press "Initialize console without deleting data".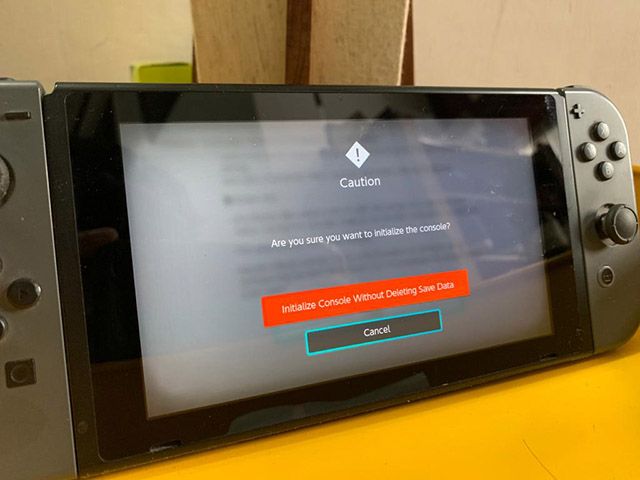 Then we press and then we will press the button that says "Initialize". Once we have pressed this button, we will not be able to go back.
Share this with your friends!