On many occasions it is necessary restore of factory or to restart Amazon Kindle. This usually happens when it is slow, freezes, or has a problem. The first step will be to restart it to check if this can fix the problem, if not, there will be no other alternative but to factory reset it.
There are three ways to restart Amazon Kindle. Depending on how your device works, one or the other may be better. Obviously if you have problems and you cannot navigate in the menus, the ideal is to do it with the second method which we will discuss a little later.
If it works fine, just press and hold the power button for about 10 seconds. This button is located at the bottom of the device, it's the same one we use to unlock the screen.
A small window will appear on the screen and we will just have to click on "Restart" and wait a bit for the restart process to finish.
Restart the Kindle if it is not functioning normally
If the device is unresponsive, another option is to press and hold the power button for 40 seconds until the screen flashes and the system reboots.
Restart it from the home screen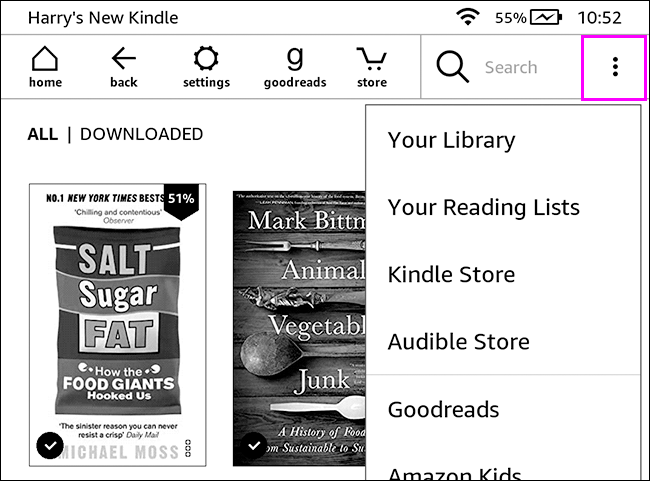 You can also restart the device from the home screen by clicking on the three dots located one above the other in the upper right corner of the screen.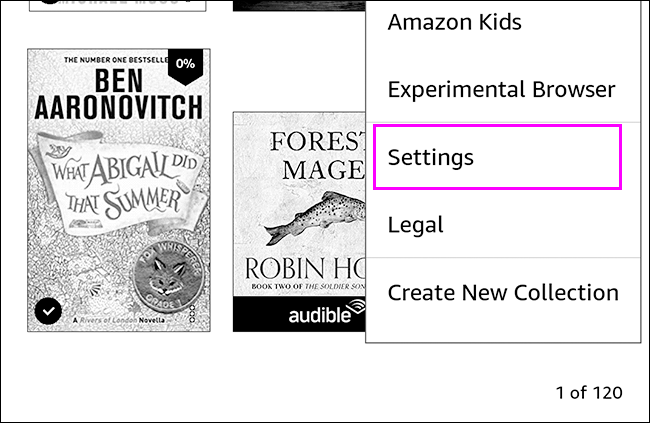 Here we will have to click on "Settings".
After that we will click again on the three dots that are in the upper right corner and we will select "Restart".
If restarting the device does not fix any issue you are having or if you just want to sell it, you need to do a full restart. We have to consider that this will delete all the books, audiobooks and files that we have downloaded.
In short, this will reset all the settings on the device and we will have the Kindle as if we had just acquired it.
Something pretty important is making sure we don't have any pending updates in case we think about factory reset Amazon Kindle for a problem. In many cases, an update can also help resolve issues.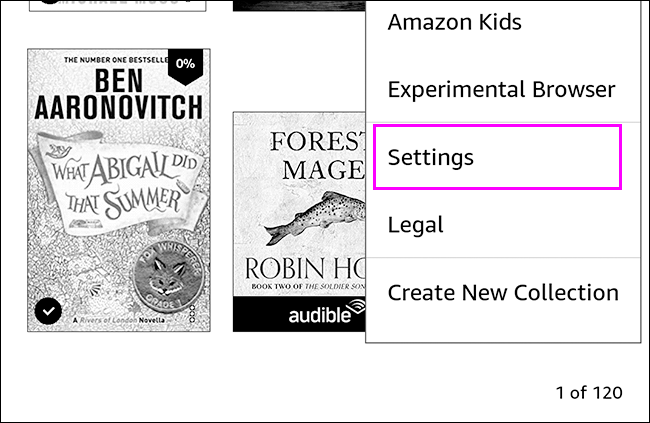 To reset the device, we will have to go to the home screen and click on the three dots that are in the upper right part of the screen. A small menu appears and you will have to click on "Configuration".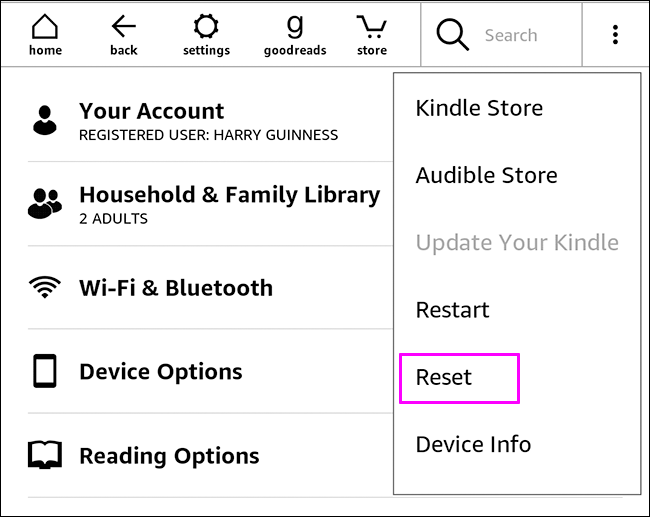 Now we are going to press the three dots again and this time we select "Reset".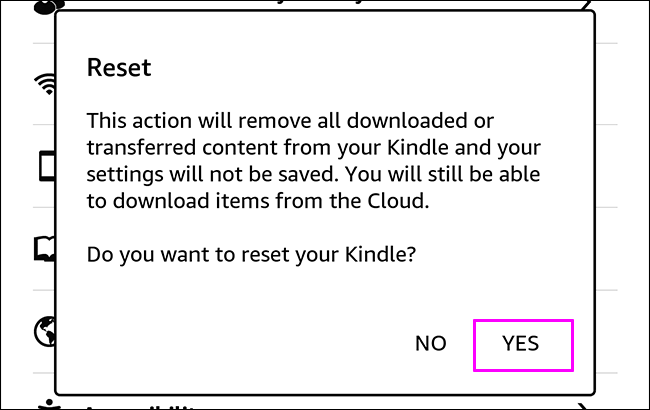 Just click "Yes" and wait for the Kindle to restart. Once you start over, it will be like new, like we just got it. We will need to reconnect to Amazon and download all the books again.
As you can figure out if you want to factory reset or restart Amazon Kindle, it's very easy and usually fixes most of the issues you might have.
Share this with your friends!