On Facebook, fake profiles are plentiful. In the event of identity theft or an account behaving inappropriately, it is possible to report it or even have it closed. Here's how.
We cannot repeat it enough: the Web is a jungle populated by individuals with malicious intentions. And Facebook is prime land for them. Identity theft, revenge porn, sharing of inappropriate content, harassment, racism, incitement to violence, propagation of false information, false profiles for the purpose of scam… Users are confronted daily with reprehensible behavior that must not be left unpunished.
Facebook: how to report a fake account?
Do you feel that the person behind an account is impersonating someone or yours? Do not hesitate to report it to the social network without further delay. To do this :
Click on the three small dots at the top left of the suspicious account then on the option Find help or report profile.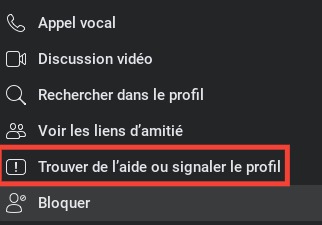 Select the appropriate section depending on the situation (identity theft, false account, false name).
It is also possible to report here a person posting inappropriate content but also a user harassing or intimidating others.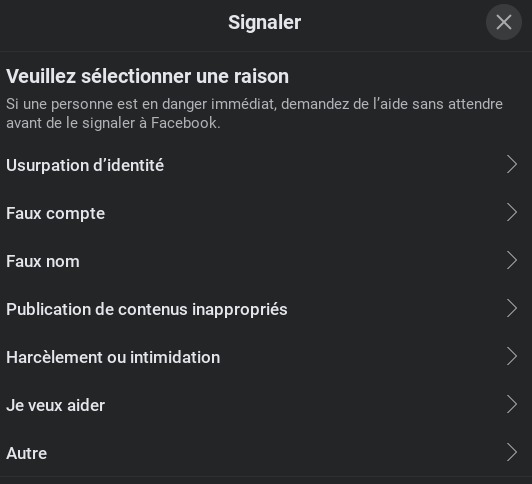 Choose the option most relevant to the situation and Facebook moderators will take care of the investigation! If the theft or falsity of the account is proven, the profile will be closed as soon as possible.
For those who are being stalked, it is strongly recommended that you block the person stalking you after reporting it. All you have to do is click on the three small dots on your profile and click on To block. Once done, she will no longer be able to identify you, invite you to events or groups, start a conversation with you and add you as a friend.
Facebook: how to report inappropriate content
To denounce an inappropriate publication, the procedure is the same:
Click on the three little dots next to the post you want to report.
Go to the section Find help or report: I have doubts about this post.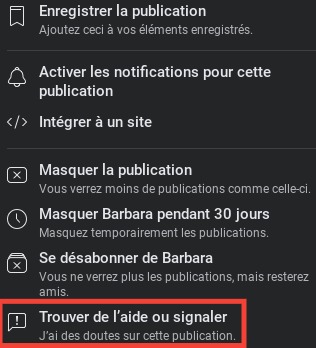 Then select the section concerned to escalate the problem to the social network.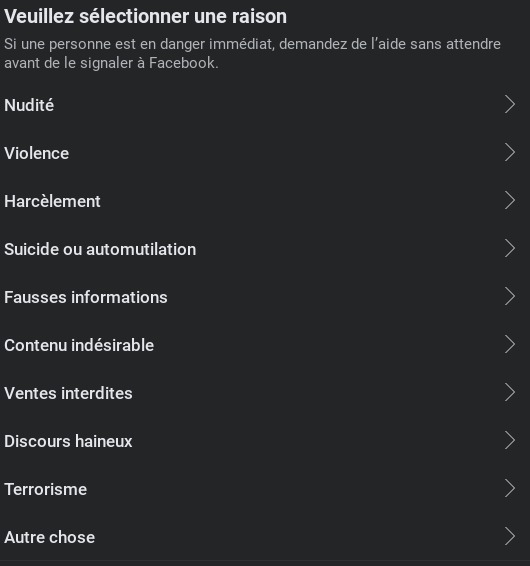 As Facebook specifies, when a danger is imminent (suicide attempt, call for murder …), it is necessary to warn the police first before making a report on the social network.