It is quite normal that we want to personalize our PC. And one of the things we need to take into account when customizing it is, switch the last name of the computer with Windows 10. Fortunately, this is quite easy and in this article we are going to show you step by step how to do it.
The process is the same for Windows XP up to Windows 8. However, from Windows 10 it has changed a bit. Before changing your username, we recommend that you log in with an account that has administrator permissions.
Rename a Windows 10 computer
We are going to open "Windows Settings" for that, we will have to go to "Start" and then we will click on the gear icon on the left side. Alternatively, we can press "Windows + i".
Once the new "Windows Settings" window opens, click on "System".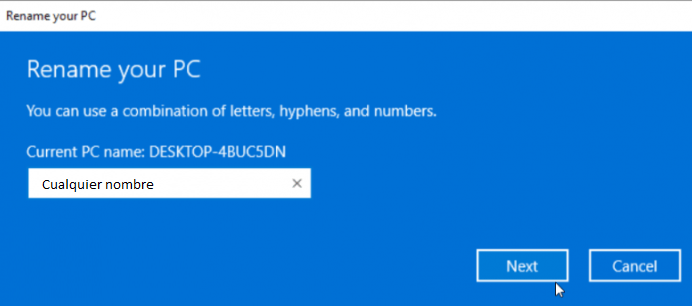 Now we will have to go to the left sidebar and we will click on the "About" option which is at the bottom. A new screen will appear and we will have to click on the button "Change the name of this team".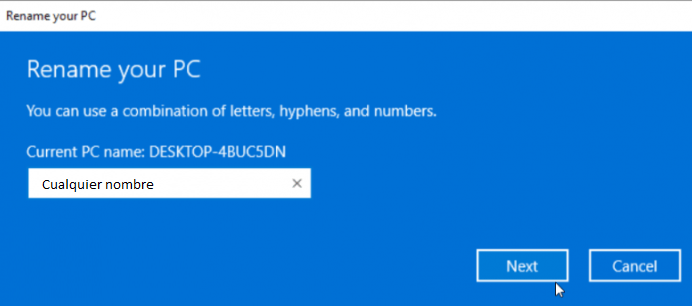 A small window opens where we will have to put the name we want. We can put what we want. The only thing to consider is that it should not contain spaces or special characters.
Once you are done, just click "Next", after a few seconds it will ask you to restart the computer to apply the changes. This is something you can do now or later.
After restarting the computer what we will do is go to Start> Settings> System> About and if you look at "Device Name" now, you will see your new computer name.
As you will see it is quite easy to change the name of a computer with Windows 10. Remember that if you have any doubts about it you can leave it in the comment box that you will find a little lower.
Share this with your friends!